Great Kodi sports addons are among the many amazing benefits of being part of the Kodi sports streaming community. Endless entertainment in the form of free TV shows and movies is also at the top of the list.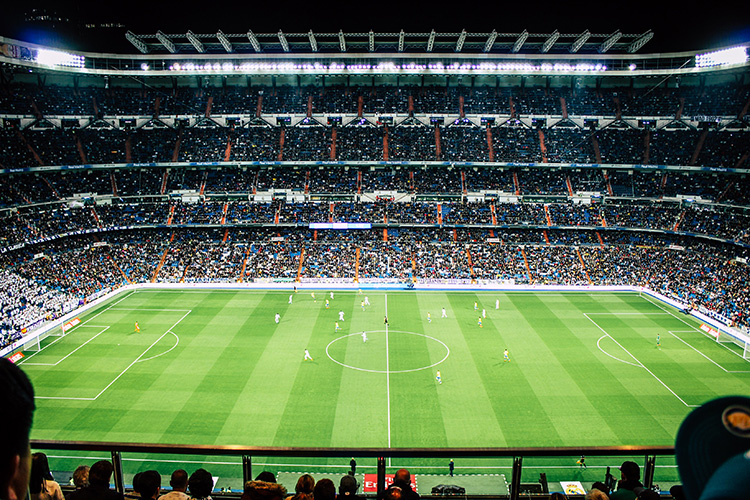 Just install the free Kodi app on your Firestick or any other compatible device, then install your preferred official or third-party streaming add-ons. Different add-ons allow you to access a wide variety of content, such as free movies, TV shows, and even live sports.
Yes, Kodi is a go-to for all your sporting needs. This modern home entertainment center app allows you to ditch monthly cable bills and other expensive entertainment subscriptions.
You can still get all your live local broadcast TV stations, sports from around the world, and even free movies and TV shows right in your living room.
Some of the best sports add-ons are very easy to install and use on Kodi. This MTM article details why Kodi is an amazing way to watch live sports and on-demand replay content.
Your ISP (Internet Service Provider) is recording your browsing history and online activities. Depending on your area's laws, which you should definitely be aware of, access to free sports channels and Kodi sports addons may be blocked or cause a great deal of trouble if you don't protect yourself.
Watch Free Streaming Sports Online Anonymously
When using Kodi and other free streaming apps, an encrypted VPN is highly recommended to hide your identity, location, and online activities. Many experienced Kodi users, including everyone here at My True Media, prefer Surfshark VPN for price, speed, and privacy.
Providing the fastest VPN server speeds available and helpful 24/7 live chat support, Surfshark VPN has easy to use apps, including a Fire TV Stick native app. We've also arranged a special discount exclusively for My True Media readers.
Right now, you can try the Surfshark VPN app free for 30 days. Get the fastest, most secure VPN available risk-free with their 30-day money back guarantee.
Why is VPN Important?
If unsure what a VPN is, how it works, or why you really should use one, save yourself a lot of trouble and learn more about them.
Read Why Encrypted VPN is so Important: What is VPN?
Before Installing Third-Party Kodi Addons
When installing third-party addons on a new Kodi install, remember first to enable unknown sources in your Kodi system settings.
If new to Kodi, you'll find a great write-up along with more tweaks and adjustments to make your sports streaming experience top-notch in the My True Media Kodi Unknown Sources guide. It's a short read about this settings adjustment that became necessary with the release of Kodi 17 Krypton.
Best Sports Addons for October 2023
Major sporting events such as Soccer, Football, Boxing, Hockey, Baseball, Golf, WWE, Cricket, Tennis, Formula One, and many other games like these can be watched through these popular sporting addons. Not only do some of these Sports Add-ons offer you live streaming options, but highlight reels, interviews, and sports replays, too.
Our list of what are currently the best working sports add-ons for Kodi follows.
The Crew Sports
This new Kodi add-on dishes up live streams with little to no noticeable buffering and can be found in the same repo as The Crew VOD addon. Due to its use of the BitTorrent protocol THE CREW SPORTS finds publicly shared sports torrent links.
While using most Kodi addons (including The Crew Sports), which stream live on the torrent network, use one of the best VPNs for torrenting to protect your identity.
The Crew Sports is a newer video addon designed to work with Kodi 19 Matrix.
Install The Crew Sports on Kodi
The Loop
The Loop, a great working sports add-on from a developer calling themselves Munkee, is updated weekly. This causes tons of great, working links to live sports events and video-on-demand sporting movies and TV shows.
While most of the streaming sports channels found in The Loop are from the UK, USA, and Canada, you'll also find plenty of F1 racing and football from around the world.
The fight section bustles with MMA and wrestling activity, and even the golf channels provide a great number of working live and prerecorded streams.
Install The Loop Live and VOD Sports Kodi Add-on
Rising Tides
Rising Tides IPTV Kodi addon allows you to enjoy all your favorite sports live with excellent quality streams. Updated daily, you'll find just about everything sports-related on Rising Tides; NFL, Football, Cricket, Boxing, Golf, Motorsports, and far more.
Originally from the Mullfabz repository, Rising Tides is a great third-party Kodi live sports addon. It's now also available in the Lazy Kodi repo. You can watch hundreds of international TV channels at any time with Rising Tides.
Gridiron Legends
Currently, the best Kodi addon to watch American football online, Gridiron Legends from the Nole Dynasty repository, is not exclusively football. Whether you want to catch a live football game, watch replays of matches, or check out some highlight reels, Gridiron Legends has great working streams of both.
You'll find NFL streams along with NCAA matchups and even XFL (formerly known as Lingerie Football League, the Legends Football League) games. There are plenty of live streams during football season and full replays of past football games all year long.
But, wait… there's more! Along with all the live stream and replay American football action, Gridiron Legends finds tons of great sports movies. These are found in a special entertainment category that includes everything from classic boxing movies such as "Rocky" to comedies like "Dodgeball: A True Underdog Story" to help you get through the off-season or occasional pandemic.
While North American football is the main event in this addon, that's not all. You can stream all the mayhem of NCAA March Madness and much more.
There is plenty of fight coverage for boxing, wrestling, and UFC fans. You'll even find MLB, NHL, and NBA, along with rugby and international football. A tough sports event to stream in many parts of the world, England's Premier League is represented in the Gridiron Legends Kodi addon.
Install Gridiron Legends American Football Kodi Sports Addon
Sports Devil
SportsDevil is the most well-known Kodi addon for free streaming live sporting events and replays. Offering a wide variety of IPTV HD sports streams, it's often considered the ultimate Kodi all-in-one sports addon for all sports fans. Sports Devil has earned its title as one of the best Kodi addons of all time!
Even when SportsDevil links are not working directly, most of the other best Kodi sports addons in this list require it as a dependency for its great functions. When links don't work as expected, be certain your VPN is connected properly through a geographical region that can watch the broadcast you want.
Install Latest SportsDevil on Kodi
Limitless Live IPTV
Limitless, from the Luxury Kodi repository, provides more working live streaming sports networks than any other Kodi addon at this time.
Along with all the live sports broadcasts, Limitless accesses cable TV channels of all kinds from around the world. You can watch news as it unfolds along with movie networks and TV series as they are broadcast.
There are also plenty of on-demand options within Limitless. This addon seems to have it all from Netflix, Amazon Prime Video, and Hulu catalogs to 24/7 and Catchup TV.
The Real-Debrid integration is also outstanding for using high-speed private server streams when watching on-demand videos and replays.
Install Limitless for Live Sports in Kodi
Apex Sports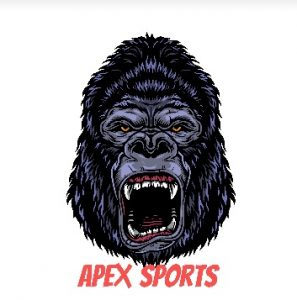 Apex Sports lets you enjoy games and other sporting events through high-quality streaming links from popular sports websites. One of the best Kodi sports addons for watching live sports, live TV, highlights, and replays, Apex delivers. Besides sports, you can watch content from various other categories and genres.
The ApeX Sports Kodi addon resides in the Arxtic-ape Repository. This third-party addon is compatible with Kodi 19 Matrix and Kodi 18 Leia. ApeX Sports is a great alternative to some of the older addons like Plexus and SportDevil.
Sports Continuum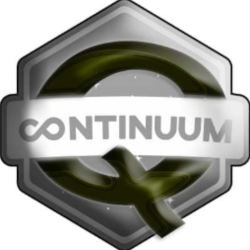 Q Continuum is a new all-in-one Kodi 19 Matrix addon for live sports, movies, and TV shows. Not only does Q Continuum find live video content on the internet, but it also comes with a ton of one-click sections and playlists.
Q Continuum is located in a few different repositories, including the Narcacist Wizard Repository.
With an extensive sports section packed full of different sporting events, schedules, and sources, you're sure to find your game!
Always be sure to use Real Debrid to get the best buffer-free definition with Kodi addons. If one link is not working, try another as one should be up and working.
TvTap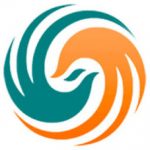 TvTap IPTV all-in-one Kodi addon offers hundreds of channels freely available on the internet. You'll find just about everything sports-related on TvTap; NFL, NHL, MBA, Boxing, WWE, Tennis, and far more from the USA, Europe, and the rest of the globe.
Found in the Cy4Root repository, TvTap is a great third-party all-in-one Kodi addons with a huge emphasis on live sports. Watch hundreds of international TV channels at any time, any day with TvTap.
Important Note About Best Kodi Sports Addons
These Kodi sports addons have some of the most reliable and high-quality streams available, but do not provide private access. Hide your location, identity, and activities online with a reliable, securely encrypted VPN server such as the ones provided through the Surfshark VPN app when watching free live streaming sports online. Otherwise, your IP address and far more are seen by anyone on the network.
Also Streaming Sports: Mobdro live TV app
Final Words
If you experience trouble while installing any of the above Kodi add-ons, please reach out in the comments below. We'll do our best to assist you and update the article.
The most likely causes of a Kodi script failed error in sports addons: a stream source site being shut down or a link being taken offline. Also, seek current Kodi repo sources, as these are pulled down and taken offline quite often.
It's a good idea always to have a few of the above addons installed. This way, you have a backup plan to avoid missing a big game or match.
More options: IPTV streaming service providers
Be sure to keep your system updated with Kodi's latest stable version for maximum success when installing any addons, and…
May your streams never run dry!
Please Share