Quickly unblock YouTube videos from any country, school, or workplace…
After searching for what feels like an eternity, you finally find the video you're looking to watch on YouTube. Then, click on the title and dread; you receive a Video unavailable error message stating The uploader has not made this video available in your country. I know from first-hand experience how frustrating this can be.
Let's turn this frustration into fascination! In this MTM tutorial, I will teach how to access YouTube from anywhere in the world. Many quick and easy ways to bypass geo-blocks and firewalls exist.
Why is YouTube Blocked?
There are several reasons why YouTube may be blocked or restricted on your network.
A network administrator may have blocked access to YouTube if you're at school or work. In addition, the company or school network often is using a firewall to block access.
Many schools and workplaces implement restrictions to minimize distractions to increase productivity. While I believe in freedom of information and open access to the internet, these rules are in place for good reasons.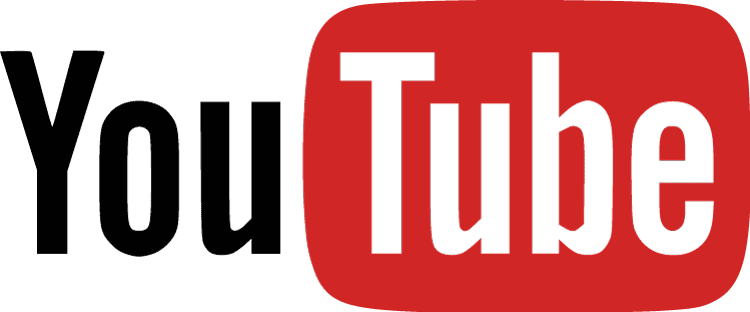 Do you live in a country with strict online censorship? If so, you may find your access to YouTube blocked by governmental authorities. Suppression of information can vary in its severity on the internet. For example, all YouTube videos are blocked in China, but in South Korea, only some videos have been censored.
In countries like Australia, YouTube uses geoblocking software to block some videos from being played. Copyright laws are implemented so that users in that region can only view a portion of what is available on YouTube.
For example, a US television network posts a preview that is licensed to be shown only in the United States, so YouTube will prevent users in other countries from playing it.
There are many reasons YouTube may be blocked, and there are just as many ways to gain access.
5 Easy Ways to Unblock YouTube
Use the following methods to unblock any or all of the following websites:
unblock Netflix
unblock Hulu
unblock Twitter
unblock Facebook
unblock Tumblr
unblock Dropbox
unblock Imgur
1. Use a VPN to Access YouTube
Using a VPN (Virtual Private Network) is the quickest and most secure way to unblock YouTube.
VPNs are great for online anonymity, security, and unblocking censored content. Firewalls, censorship, or geoblocking technology restrict your access online.
A VPN app encrypts all of the data transmitted over your connection, which means that your network administrators and ISP will not be able to see the content you're accessing. If interested in learning more about how VPN technology works to protect you read this What is a VPN? article.
YouTube is blocked by many schools, workplaces, and countries. Surfshark VPN unblocks YouTube in any country, school network, or workplace firewall. The network browser extensions can even unblock YouTube in portable browsers installed on a USB flash drive (thumb drive, pen drive).
It's highly recommended to hide your identity, location, and online activities with a secure VPN.
How to use a VPN to unblock YouTube:
Choose a VPN provider – Surfshark is my recommendation if on a tight budget!
Then, install the VPN software on your streaming device.
Next, connect to the closest server outside of the blocked region. If you're simply trying to bypass a firewall at school or work, select a server close to your physical location. If wanting full access to YouTube.com connect through a US server.
Then, enjoy unrestricted access to YouTube and other streaming sites!
A VPN is the best way to securely and privately access YouTube and any other blocked content on the internet. Check out the MTM top VPN picks:
2. Unblock YouTube by Modifying its URL
Another way to trick a firewall is by modifying a website's URL. The way most network administrators block sites is by manually adding URLs to a blacklist. In the case that your network administrator added YouTube's main URL, http://www.youtube.com to the list, you may be able to bypass this by typing https://www.youtube.com into your search bar instead.
Unfortunately, this hack only works on local network firewalls. Use a VPN if wanting to access content that is censored or geo-blocked in your region.
3. Use a YouTube Proxy or Add-On to Access YouTube when Blocked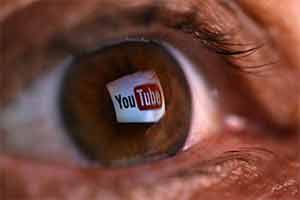 While a proxy service is similar to a VPN app, it is far less secure. When connected to a proxy, if working reliably, traffic is funneled through a server to give the appearance to specific websites that you're in a different location. This should allow you to bypass geo-blocks and firewalls.
Proxies do not encrypt your data, unlike a VPN. Therefore, ISPs, network administrators, and political watchdog groups will still be able to see all your online activities, including the sites you visit. Another drawback to using a proxy service is that it leaves your data open to malicious attacks.
For a simple redirection of data, connect to a proxy server by going through a proxy website. Manually connect through your browser or using a browser add-on. It's easy to find a proxy website online to connect with, but be aware that you will need to refresh the proxy every time you load a new page.
Or you may choose to configure a proxy of your own if you possess the technical know-how. Once you are set up, you won't have to refresh the page every time you load a blocked video.
Another simpler alternative to setting up a proxy manually is to use a browser add-on extension like ProxTube or Ultrasurf. Add-ons such as these create a link between a proxy server and your streaming device. One drawback to this method of unblocking YouTube is your choice of service will be limited depending on your browser.
Proxies can be slow and often log your browsing history, which makes them less desirable. To avoid frustration and wasting time, I recommend you use a VPN instead.
4. Download YouTube Videos Directly without Unblocking YouTube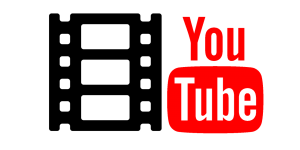 Another option to view blocked content is to download YouTube videos to watch on your device. Multiple websites allow you to download videos. However, it may take some trial and error to find one that works right for you.
This method is beneficial if you want to watch a particular video while you're offline. Although, you'll need to know which video you want to watch before you download it. Then, you'll be limited to viewing only downloaded content.
To download a video, you will first need to search for it on Google. A URL will appear under the video's title in your search results, and you'll need to copy this and paste it into the YouTube download site that you've chosen. From there, you'll be able to download it to your device. Although this method is slow and cumbersome, it does allow you to store videos on your device to watch later or offline.
5. Use Tor to Unblock YouTube Videos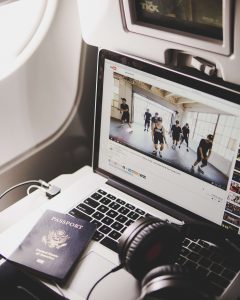 Because TOR is the most secure internet browser, it can be slow when streaming. Tor allows for anonymous online content by hiding users' IP addresses. Download it for free, but make sure to have administrative privileges on the device you're installing it on.
When you use TOR, your data is routed through a privately hosted mesh network of servers. Once there, your data packs will jump through several relays and exit the network at their destination.
The TOR network works by hopping from node to node to keep your information anonymous on the web.
This method creates a level of security that prevents ISPs, network administrators, and hackers from tracking you.
The most significant drawback to using the TOR network for streaming video is speed, though TOR will help with anonymity and security.
Since Tor was not designed for streaming, upload and download speed can be severely affected. Although, if using Tor with a compatible VPN, you'll have a potent security tool. This combination can provide a completely anonymous network solution.
A VPN encrypts your data so it will not be visible even after it leaves the Tor network of nodes, ensuring protection even if the Tor network is compromised.
Summary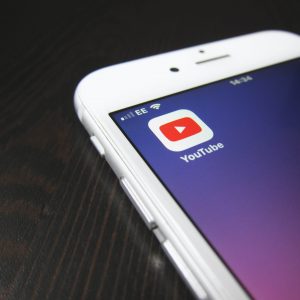 If your access to YouTube is limited by firewalls or geoblocking, a VPN is the easiest, fastest, and most secure way to access blocked content. Additionally, a VPN will keep your connection private and secure so that network administrators, ISPs, and censorship authorities won't be able to see the content you're accessing.
Firewalls and geoblocking are the leading causes of limited access to YouTube. Also, the server that you use to watch YouTube videos may be collecting personal information about you without your permission.
A VPN is the easiest, fastest, and most secure way to access blocked content online. Also, a VPN will keep your network connection safe so that school and workplace network administrators, ISPs, and other authorities won't be able to see the content you're watching.
I think you'll be pleased with Surfshark VPN's lightning-fast streaming speeds, browsing privacy, and unlimited bandwidth. Try it risk-free with its free trial and 30-day money-back guarantee.
May your streams never run dry!
Please Share