Looking for great holiday gift ideas for friends and family? Whether you're seeking affordable gift options or the highest rated tech gift ideas this season, we've got you covered.
While researching our own gift-giving ideas, we've discovered some of the most popular, unique and best selling tech gifts available. Browse our must-haves for 2019 and deck the halls with boughs of jolly this holiday season!
Best Tech Gifts 2019
New Tech Gift Ideas for the entire family this 2019 Christmas season.
Amazon Fire TV Stick 4K with Alexa Voice Remote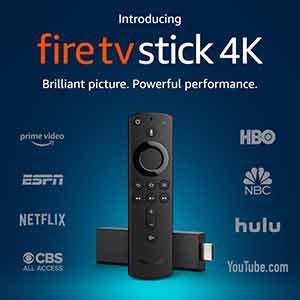 This new and improved Amazon Fire TV Stick 4K for the 2018 holiday season is even better than previous versions after installing Kodi, ShowBox HD, or any of the other great Firestick apps we write about here! Endless entertainment awaits those lucky enough to receive this beauty as they choose from a seemingly unlimited number of TV episodes and movies. They'll enjoy all the greatest streaming apps available on this brilliant 4K Ultra HD, HDR, HDR10+, or Dolby Vision selectable streaming stick.
You're lucky recipient can listen to music, create IPTV M3U playlists of their favorite streaming movies and TV shows, and enjoy unlimited subscriptions.
Connect the Firestick 4K to any HDMI capable HDTV, plug it into a 5v USB port for power, connect to the internet through its highly improved WiFi, then enjoy Alexa voice control of all the great Amazon App Store apps and games. A must-have for cord cutters, but don't forget to tell those you bestow this wonderful gift upon about all the great free streaming Firestick apps you've learned of here at My True Media!
Gift Your Loved Ones With the Peace of Mind and Personal Security of an Encrypted VPN
Special MTM Price of $1.99 / Month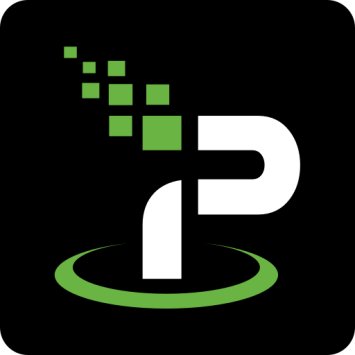 If you've ever visited our site, you know we're staunch believers in personal privacy and security. With the increasing risk of being hacked or having your identity stolen, and the pervasive gathering of personal data by marketers and government agencies alike, the best gift you can give this holiday season may just be the personal protection of a top-tier VPN subscription.
Everyone here at My True Media swears by Surfshark VPN, which is well known to have the most secure and fastest VPN servers. We will not access the internet without having the Surfshark VPN app keeping their ultra-secure VPN servers between us and the chaos of the web.
If you're unsure about using a VPN or giving one as a gift, please first try the Surfshark VPN risk-free with their 30-day money-back guarantee. You can also learn more about what a VPN is and why it is so necessary for protecting your identity, location, and other information in our What is VPN? article.
The New Echo Show (2nd Generation)
Ask Alexa to show you a new recipe, watch live sports and music videos with streaming apps, make live chat calls hands-free and more.
You can also hook it up to home security cameras or monitoring systems to see who's ringing the doorbell or why the motion detector lights went on in the back yard.
The new second generation Amazon Echo Show features a vibrant 10.1″ HD touchscreen, improved speakers featuring dual 2″ premium drivers, and a built-in smart home hub to link compatible Echo devices throughout your home.
The Best Selling 2018 Samsung Gear VR Headset with Controller
The Samsung Gear VR w/ controller powered by Oculus transports you to amazing new worlds, games, video, and images for a fully immersive experience. The included controller allows you to interact with digital worlds in ways you've only dreamed of.
This baby allows the enjoyment of 2D, 3D, and 360-degree content by connecting it with your mobile and other smart devices. Easy to wear for hours due to its light weight, the Samasung Gear VR has an easy to use touchpad, and is very affordable. Give the gift of virtual life!
The New Amazon Echo Plus (2nd Gen)
Well, hello Alexa! The all-new Echo Plus features premium speakers streaming powerful 360° sound, and a built-in smart home hub with a temperature sensor.
The Amazon Echo Plus can fill a room with sound and still hear you asking Alexa to turn on the coffee pot. If that's not sound enough, try the Amazon Echo Sub Bundle . This bundled offer includes a pair of Amazon Echo Plus 2nd generation devices along with a powerful matching subwoofer that all work together to rattle your rafters.
Simply ask Alexa to answer questions, make calls, play music, and provide information including news, traffic or weather conditions, sports scores, and more.
With the built-in smart home hub, control lights, thermostat sensors, door locks and more with ease.
New Beats Solo3 Wireless On-Ear Headphones
Remain on trend while enjoying the clearest beats ever with wireless Beats Solo3 headphones. These headphones are a sound investment (pun intended) in music appreciation.
Offering up to 40 hours of battery life, Beats Solo3 delivers premium sound for an emotionally charged listening experience.
The comfort-cushion ear cups buffer exterior sound and are comfortably soft for an even more immersive sound experience long into the evening.
Give the gift of music as it is meant to be heard, with the fine-tuned acoustics of the new Beats Solo3 Bluetooth headphones that maximize clarity, breadth, and balance.
Tile Mate Tracking Device
Tile mate seamlessly pairs with the Tile app to help locate your most indispensable things such as phone, keys and more. To ring your things, double press the tile button on your Tile Mate.
You can even use the Tile Mate to make your phone ring when it's on silent. That alone makes Tile Mate one of the most indispensable items in anyone's stocking this Christmas.
The Tile Mate app connects to Alexa and a larger community to help locate lost items. Give the gift of peace of mind this holiday season with this little lost-and-found device.
Roku Premiere 4K Streaming Stick
Sit back and enjoy a show just about anywhere with this portable and powerful Roku Streaming Stick!
Watch your favorite shows from Amazon, Hulu, Netflix, and more with voice remote control. Find your favorite shows across 1000 plus channels.
You can also cast to the Roku with your phone or tablet for the ultimate in flexibility when wanting to watch your streams on the big screen.
Get powerful streaming and cut the cord this holiday season!
With a Roku Premiere 4K streaming stick on the back of your HDMI capable HDTV, and a little bit of know-how from My True Media, you can watch anything your heart desires.
All-New Fire HD 10 Tablet with Alexa
Alexa is the brain behind Echo and now lives on the new Fire HD 10″ tablet.
This beautiful tablet features instant access to over 600,000 of the most popular free TV and movie apps from the Amazon App Store . The Amazon Fire HD 10″ 1080p display 32 GB tablet allows for voice-activated, hands-free control of all your apps and streaming media.
Enjoy up to 10-hours of battery life on one full charge for an incredible streaming experience. Watch, read, listen and play on the Fire HD 10 Tablet, which is just one of the great lineup of current Amazon FireOS tablets that are available.
New Bose SoundLink Revolve Portable Wireless Bluetooth Speaker
The Bose SoundLink Revolve Portable Bluetooth 360 speaker provides chest-thumping, deep, loud, immersive sound, with 360-degree coverage.
This durable, water-resistant, portable speaker allows you to listen all day, no matter where you are. Music on the beach anyone? The sound from this Bose engineered speaker system cuts through the din of outdoor noise with ease, giving you a wonderful sonic experience all day long.
Bluetooth connectivity lets you take it everywhere, and the great battery system allows you to play it up to 12 hours before recharging.
Use the Bose Connect app with the intuitive drag-n-drop, allowing you to switch easily between Bluetooth devices.
Acer Chromebook R 11 Convertible, 11.6-Inch HD Touch 2-in-1 Laptop
We humans aren't designed to sit still, and neither was the new Acer convertible Chromebook R11.
The 360-degree hinge allows the Chromebook to function as a notebook, tent display, and tablet. Designed for style and fast connections, the Chromebook R 11 runs on Chrome OS, and the comes with standard Google apps allowing you to edit, download, and convert files.
This great Chromebook is also made to allow access to all the great apps, movies, TV shows, music, games, books, magazines, and more available in the Google Play Store.
All New Echo Dot (3rd Generation)
Meet the all-new Echo Dot, the most popular of the voice-controlled speakers.
Alexa is perfect for any room in your home. Ask her to play music, or to tell a joke about your favorite subject, and Alexa provides.
Fun and entertaining for the whole family, Alexa has all the convenience of smart home features in a very small and unobtrusive footprint.
Have a Holly Jolly One!
May your streams never run dry!