CatMouse APK is a fantastic new Android app to watch free TV shows and movies on a jailbroken Firestick, Fire TV, and Android TV Box. Being an improved APK clone of the now dead Terrarium TV, this Firestick app finds tons of working streams online. And to top it off, this CatMouse APK version has no sponsored ads!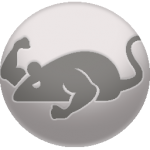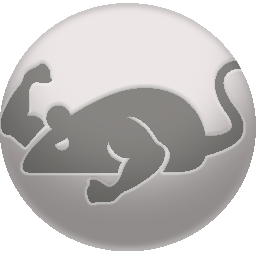 CatMouse APK features a variety of cinema shows and TV series categories, including Popular Movies, HD releases, Top Rated, Trending Series, Recently Updated, Premieres, and other Genres.
In this step by step installation guide, I teach how to download and install CatMouse APK on Amazon Firestick 4K. These same install steps work well with all FireOS devices and most other Android streaming TV boxes, phones, and tablets.
Advanced Android and Firestick User Info
CatMouse APK installer link: https://mytm.pw/catmouse
Note this is a shortened URL to directly download CatMouse APK file from its Archive.org repository. This is currently the latest Android version 1.9, though the app will update to the latest application version when necessary.
Please Help Spread the Word
Anonymously Stream with CatMouse APK
When using free streaming apps such as the fantastic CatMouse Ad-free Terrarium TV clone, a securely encrypted VPN is highly recommended to hide your identity, location, and online activities. Many experienced free video streamers, including everyone here at My True Media, prefer Surfshark VPN for price, speed, and privacy.
Providing the fastest VPN server speeds available and helpful 24/7 live chat support, Surfshark VPN has easy to use apps, including a Fire TV Stick native app. We've also arranged a special discount exclusively for My True Media readers.
Right now, you can try the Surfshark VPN app free for 30 days. Get the fastest, most secure VPN available risk-free with their 30-day money back guarantee.
Why is VPN Important?
If unsure what a VPN is, how it works, or why you really should use one, save yourself a lot of trouble and learn more about them.
Read Why Encrypted VPN is so Important: What is VPN?
Steps to Install CatMouse APK Android App on Firestick, Fire TV, & Cube
CatMouse application must be side-loaded onto your Firestick or Fire TV Cube because it is not found online in the Amazon App store.
You may also follow this step by step guide to install Cat Mouse APK on an Android TV box, Mi Box, NVIDIA SHIELD, or any other Android device.
Before Installing CatMouse APK or ANY Third-Party Firestick App
You must enable apps from unknown sources in your FireOS settings if you haven't already. Otherwise, Android Fire devices won't allow you to download CatMouse APK.
The linked tutorial guide also points out some privacy settings you may wish to adjust on your Amazon or Android device.
These simple steps can be used for all Android streaming devices.
Install Downloader App to Download CatMouse APK
We will use the Downloader app developed by AFTV to side-load the CatMouse APK. Downloader App is a fantastic tool for downloading APKs and side-loading 3rd party version apps like CatMouse.
Install Downloader on your Firestick or Fire TV Cube directly from the Amazon App Store. You can also download and install it on an Android TV Box, Mi Box, NVIDIA SHIELD, or any other Android device. Then, follow along with the installation instructions found below.
The Amazon Firestick will not allow you to download and install the CatMouse APK directly. If you want to get CatMouse APK on a Firestick, Fire TV, Mi Box, NVIDIA SHIELD, Android TV Box, or other Android devices, you must use a side-load app such as Downloader or ES File Explorer.
In my opinion, Downloader is the very first app you should install on any jailbroken Amazon device. Once you get this app installed as your first step, you get access to all the latest Android movie and TV shows application APKs.
How To Install CatMouse APK App On Android Firestick, Fire TV, & Fire TV Cube
Step one, launch the Android Downloader app.
Select HOME from the main screen and navigate to the URL box to use the virtual keyboard that appears on screen.
Enter the source URL https://mytm.pw/catmouse carefully using the virtual keyboard.
Then, wait for the CatMouse APK file to download with the help of the Downloader App.
After the CatMouse APK download is complete, click NEXT.
Then, click on INSTALL at the bottom right.
Last step, click DONE once your FireStick is finished installing CatMouse APK.
Clean Up After Installing CatMouse APK on Firestick
You will see a pop-up message once CatMouse APK installs successfully. Once complete, click DONE and head back to the Downloader interface. Hit Delete, when prompted, and click Delete once more. It's a good idea to complete this one last step to delete the Cat Mouse APK installation file to open up coveted storage space. The CatMouse APK file is no longer necessary now that the app is installed.
After deleting the CatMouse APK, return to the home screen and click See All under Your Apps & Channels. To move the app icon to the front, scroll down and hover over CatMouse then click the hamburger Options menu button on your Firestick remote control.
Alright, you've now successfully downloaded and installed the newest and most improved Terrarium TV clone, CatMouse APK! This cat and mouse video app, once installed on your Firestick or any other Android devices, is an excellent APK source of movies, TV series, and other video content. Enjoy the show!
Features of CatMouse APK
No subscription needed
The same excellent interface as Terrarium TV APK
No advertisements
Enormous library of Movies, Series and TV-Shows
HD quality links support
Real-Debrid integration
ExoPlayer built-in
Compatible with external MX Player and VLC Player
Trakt integration
Easy subtitles setup and download menu
Download content for watching offline
Very low rate of buffering when streaming
Great search features and interface
CatMouse is a user-friendly and straightforward app with no sponsored ads. With its stellar collection of higher quality HD movies and the absence of sponsored ads, I'm rating this the top Firestick app of the new year for 2022.
As with all apps, I recommend you customize the settings to your personal preferences after you download and install CatMouse APK. There are plenty of settings to adjust in CatMouse APK to suit your video watching preferences. Setting up and syncing with your Trakt account is exceptionally easy in this app.
You can enjoy even more reliable HD streams in CatMouse APK by taking advantage of the easy integration with your Real-Debrid account. The links available from Real-Debrid servers provide the highest quality streaming experience without buffering.
Download movies or a video to watch later or when you're offline. If you opt to download free movies, make sure you have your VPN (Virtual Private Network) on and enough storage space on your streaming device.
This cat and mouse app also lets you watch with subtitles from a few sources online. You can even skip a step and download subtitles along with the video file to watch the latest movie or TV show later if you want.
It's always a good idea to be using your VPN app to protect yourself whenever watching or downloading video via any streaming app. Otherwise, app developers, your ISP, government agencies, and other hackers can easily see your identity, location, data, and activities. Protect yourself with the anonymity of an encrypted virtual personal network.
Final Thoughts on CatMouse APK
Get endless entertainment with CatMouse installed on your FireOS device(s) and other Android streaming devices. You're sure to find what you're looking to watch on CatMouse with its wide assortment of complimentary movies, new shows, and TV series.
Related: Streaming Firestick Apps
Need additional help for your own can and mouse game? Be sure to check out MTM's how to jailbreak a Fire Stick guide. This article will assist you in sourcing streaming content using tips, tricks, and hacks along with other top working Firestick video apps. Post any questions regarding Cat Mouse APK install steps, features, or content and I'll reply with helpful (hopefully) information.
Enjoy your access to an abundant and varied assortment of complimentary movies, TV series, and shows with your newly installed Firestick jailbreak APK and…
May your streams never run dry!
Please Share