Cinema HD is a popular free Android streaming application that works great with Firestick, Fire TV and Fire TV Cube devices. You'll love Cinema APK, also referred to as HDMovies, which features TV shows and movies both from long ago and recently produced.
With the huge library of streaming movies and TV shows available in Cinema APK app, you'll never run out of things to watch. The HDMovies APK may soon rival the now dead and gone Terrarium TV.
This MTM tutorial provides you with both a step by step install guide and a quick step install list. While we show how to install Cinema HD from downloaded APK file on Firestick, Fire TV, and Android TV Box, we've also provided easy access info to the Windows Cinema and MacOS installer versions as well.
Cinema HD APK Install Guide Quick Steps
You'll find a more detailed step by step version of this Cinema installation guide when you scroll farther down the page. Experienced streamers may only need this simplified version of the Cinema APK app installation instructions.
We use the Downloader app here, which is freely available in both the Google Play Store and Amazon App Store. Any Android utility app that lets you download and install third-party APK files on a Firestick or other Android device will do.
You'll also need to enable apps from unknown sources before following along below.
Launch the Downloader app and in its browser tab, type https://mytm.pw/cinemaapk, then click Go.

Note this shortcut simply redirects to a really long Google userdocs link which then redirects to the Cinema HD APK file itself located in the Cinema HD GitHub repository. The shortened URL saves a lot of some typing with the Fire TV remote.

When the Cinema download completes, click Install.
That's all there is to enjoying multitudes of free movies and TV shows with Cinema APK on your Firestick or Fire TV box. Be certain you know the risks of streaming free movies and TV shows online before firing the HDMovies app up to watch a show. We highlight some of the potential risks involved with online streaming and show how to easily avoid them below.
How to Anonymously Watch Free Movies Online
When using free streaming apps such as the Cinema APK movies app, a securely encrypted VPN is highly recommended to hide your identity, location, and online activities. Many experienced free video streamers, including everyone here at My True Media, prefer Surfshark VPN.
Providing the fastest VPN server speeds available and helpful 24/7 live chat support, Surfshark VPN has easy to use apps, including a Fire TV Stick native app. We've also arranged a special discount exclusively for My True Media readers.
Try the Surfshark VPN app now and get the fastest, most secure VPN available risk-free with their 30-day money back guarantee.
Why is VPN Important?
If unsure what a VPN is, how it works, or why you really should use one, save yourself a lot of trouble and read this article:
Regarding Cinema Box App
Please note this article is not about Cinema Box from Cinema Box Entertainment. Cinema Box is an app freely available in the Google Play Store worldwide. Judging by the many nasty reviews Cinema Box has received, most people are quite unhappy with it.
While Cinema Box is an app to watch free movies and TV shows online, it only works for customers of HRiNS internet service provider in Iraq. The description available in the Google Play Store for the Cinema Box app says nothing about this limitation, and it's available to download and install from anywhere in the world. If you install and attempt to use it, you find Cinema Box not working in your country unless in Iraq. As one Google user put it in the Cinema Box reviews, this is like giving the app a Japanese name and making it available only in Lithuania.
Step by Step How To Install Cinema Guide
Cinema APK is not available on the Amazon App store, so we show you how to download HDMovies app and install it. We demonstrate installing Cinema HD on an Amazon Fire TV or Firestick device. Make a note that these same procedures can be used to install Cinema HD APK on an NVIDIA SHIELD, Android TV Box, and most other devices running Android operating systems. If installing on an NVIDIA SHIELD, Android Box, Mi Box or other Android device, you must first install the Downloader application on your Android device, then follow below.
Allow Apps from Unknown Sources
Nearly every Android device requires manual security setting shifts, in this case, Apps from Unknown Sources. Our new MTM guide to enabling apps from unknown sources provides information on more than this required settings adjustment. We also teach you a few ways to easily protect yourself by hiding your activities and identity while avoiding online issues with snoops and spooks and worse.
Cinema HD APK Installation Guide
Note: If updating from a previous version of Cinema HD, there is no need to uninstall your old HDMovies app. Just follow the instructions below and your Cinema APK download and installation will update the old version. You'll be asked to update your current version when you begin to install the newest Cinema HD application.
Install Downloader App on Firestick
After enabling Apps from Unknown Sources on the Firestick, hover over the Search icon on the home screen.

Then, type in Downloader.

Click on the Downloader app.

Then, click yellow Download button.

Use Downloader App to Download APK & Install Cinema HD on Firestick
You must click "Allow" if you see a prompt for Downloader to access your files on your device.
Then, click OK for Downloader update notes when prompted.
Click OK button on the Firestick remote to open keyboard for URL box.
Then enter http://mytm.pw/cinemaapk into the Downloader app address bar and click Go. If interested in saving a lot of time and hassle when attempting to type on your Firestick or navigate many of the best Firestick apps, grab a great little Bluetooth keyboard with touchpad from Amazon .
Upon completion of the Cinema APK download, click Install.
Click Done to finalize the Cinema HD installation and return to the Downloader app.
Clean Up Cinema APK Install Files
Click Delete to get rid of the install files, which are no longer needed.
Then, click Delete once again to let Downloader know you are certain.
Return to the Firestick or other Android device's home screen. If using a Fire device, under Your Apps & Channels, scroll over to the right and choose See All.
Scroll to the bottom of this apps list until Cinema is selected. Click the Menu button on your Firestick remote control.
Drag the Cinema app to the top of your apps list. Click to open it.
When prompted, click OK.
Your install is complete! Connect with your Surfshark VPN app to anonymously and safely enjoy unlimited, free Cinema movies and shows!
Cinema HD Features and Details
One particularly awesome feature of Cinema APK is the fact you can watch movies when your internet is down because you have the option to download movies and TV shows. You should always use a VPN when downloading free TV shows and movies to watch with Cinema HD because this app uses BitTorrent technology. Otherwise, your ISP (internet service provider) may block your internet access or harass you with legal actions.
Another favorite Cinema HD app feature is the ability to select viewing choices.
Simply click the Play button located at the top of the movie poster once you've decided on a movie or show. This will prompt Cinema APK to scour the web for stream sources. Be patient, and eventually you'll be presented with numerous options to pick from. Select one that works best for your internet service and hardware, as the available streaming options will vary in quality and size.
Cinema HD APK allows you to preview numerous 720p and 1080p High Definition sources. If available for your selected title, choose a GoogleVideo or RapidVideo source, as these tend to work better with less buffering and lag than slower servers.
For the fastest, most reliable streams, a Real-Debrid account is always the best choice. Their private streaming servers are equated to having your own fast lane on the freeway in rush hour traffic.
You'll also have options to use different video players, set subtitles, and even download the movies and TV programs with Cinema HD.
May your streams never run dry!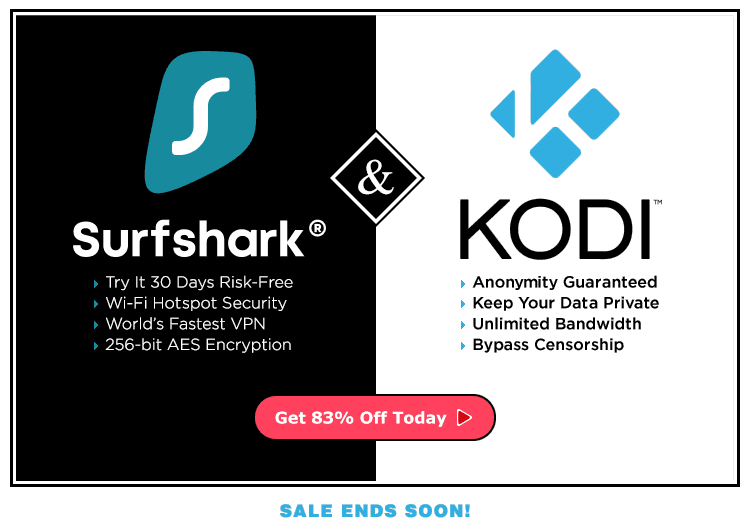 Please Share!