The official Showbox APK movie streaming app is currently not available from reliable sources. There are many versions of Showbox out there claiming to work great, but most have malware, spyware, cryptocurrency mining apps, or worse built-in. Many of these crtyBe sure to check our updated list of the best TV show and movie streaming apps for Android and Firestick users for the best Showbox APK alternatives.
Best current working Showbox APK alternative: CatMouse APK
More working movie streaming apps: Android APK Movie Streaming Apps for Firestick
Also, make sure to keep your identity, online activities, and location protected by always having your Surfshark VPN app running and connected when using free streaming apps such as Showbox or CatMouse on your Firestick or Android.
Special Notice for April 2020: At this time, Showbox is not working. Any APK downloaded with the Showbox name likely includes malware, spyware, or worse. For those who already installed working versions, the ShowBox free movie streaming app and its users are very actively being targeted by corporate movie industry legal departments. Everyone using Showbox recently without an encrypted connection is having their information actively gathered for potential future litigation (pending court cases).
ShowBox APK is one of the very best Android applications to watch any new television series or movie. If you have legal access to all that's available on the internet, you should learn to download the APK file to put Showbox APK on your Android device such as the latest Amazon Firestick 4K version.
As many free movie apps for Firestick find video streams not properly licensed for redistribution, they get targeted by corporate legal departments, government agencies, internet service providers, and other hackers. It's always highly suggested that you connect only through your Surfshark VPN app to watch new films and TV shows privately. Without the encrypted protection of a VPN, you may quickly find yourself facing internet blackouts, court cases, stolen identity, and worse.
Follow our simple guide below to easily download Showbox onto your Firestick, Fire TV, Fire TV Cube, along with any other Android TV box, phone, tablet, or even your Windows PC.
April 2020 Installation Guide For ShowBox APK
For the sake of this step by step tutorial guide to installing ShowBox APK on Firestick, the Downloader APK is used. Check our best Firestick apps article for a comprehensive guide on how to get Firestick utility applications such as Downloader and ES File Explorer. There are also many more streaming apps to stream shows aside from ShowBox APK in that article.
This tutorial uses the Amazon Firestick 4K and Windows 10 with Android emulator software to provide visual examples of how to download Showbox APK to work on your device. These same steps allow you to download Showbox APK and get it on Fire TV, Android TV Box, NVidia Shield, Mi Box, or any other Android device.
As mentioned, you can also use ShowBox on Macintosh or Windows PC using most Android emulator software.
Either the Downloader APK or ES File Explorer (both freely available from the Amazon App Store and Google Play) makes it easy to download ShowBox APK on Android Fire Stick and other Android devices.
Great ShowBox Alternatives
Download Show Box APK
Please note that the https://mytm.pw/shb shortened URL used in this guide redirects to the https://apkpure.com/showbox-app/com.tdo.showbox/download URL. The shortened link we provide seemed friendlier to type with a virtual keyboard using the Amazon Firestick and Fire TV remote.
With the latest Downloader version installed and open, select the Browser.
Select OK when the Javascript Disabled message appears.
Type https://mytm.pw/shb and click Go.
Go to Show Box, pick the latest release, then click on it.
Click on the variant for your device within the Download area.
Scroll down and click the Download APK button to begin download.
Install ShowBox APK & Clean Up
Once the Showbox APK download completes, select Install.
When the APK finishes installing, select Done.
This will return you to the Downloader and a popup will appear. Select Delete.
Select Delete once more to finish cleaning up the APK and other download and install files after installation.
Anonymously Stream Free ShowBox Movies Online
When using free streaming apps such as Showbox APK, a securely encrypted VPN is highly recommended to hide your identity, location, and online activities. Many experienced free video streamers, including everyone here at My True Media, prefer Surfshark VPN for price, speed, and privacy.
Providing the fastest VPN server speeds available and helpful 24/7 live chat support, Surfshark VPN has easy to use apps, including a Fire TV Stick native app. We've also arranged a special discount exclusively for My True Media readers.
Right now, you can try the Surfshark VPN app free for 30 days. Get the fastest, most secure VPN available risk-free with their 30-day money back guarantee.
Why is VPN Important?
If unsure what a VPN is, how it works, or why you really should use one, save yourself a lot of trouble and read this article:
Find ShowBox on Firestick Once Installed
To see your newly installed Showbox APK on your Amazon device, return to the home screen, navigate to Your Apps & Games, then scroll to the right and select See All. ShowBox will now be listed at the very bottom of your library, as it was installed last.
To move it to the top of your list, simply click the menu button while ShowBox is selected and choose Move to front of list.
Return to the home screen and select ShowBox to open it.
Remote Access to ShowBox Movies on Firestick & Fire TV
NOTE: If wanting to watch shows such as a ShowBox movie or TV series on an Amazon Firestick or Fire TV, you need to get the Mouse Toggle app. This application will allow you access to all ShowBox user interface items once you download the official APK.
The Amazon Fire Stick remote won't access everything in Showbox without it. The Mouse Toggle is often called the Amazon Fire Stick ShowBox remote app for these features.
ShowBox Movies Guide & Details
Please note that Android apps found in the Google Play Store don't provide the same new TV series and cinematic films. No application available in the store will work like this free movie streaming service this article is about. This Showbox APK download will never be a feature in the Google Play Store.
Please also note: The reason Google Play Store will never offer the latest Showbox APK version for download is that in most parts of the world where Google operates, it's considered illegal to access unlicensed copyright-protected file stream content. Due to the open nature of Showbox, it finds movie sources online without bias. Any streaming media file found with ShowBox can also be found by the Google search engine or any other unbiased search algorithm. Showbox is a simple search engine application with built-in media player. It doesn't have the ability to recognize legally licensed streams or your rights to copies of legally purchased media.
With the latest version of Showbox installed on Firestick or Android, or MovieBox on iOS, you can now browse and watch your favorite films & TV shows. ShowBox allows you to stream any movie file or TV series found online or download to watch offline. Also, ShowBox APK has an audio section for users who would like to listen to and download music.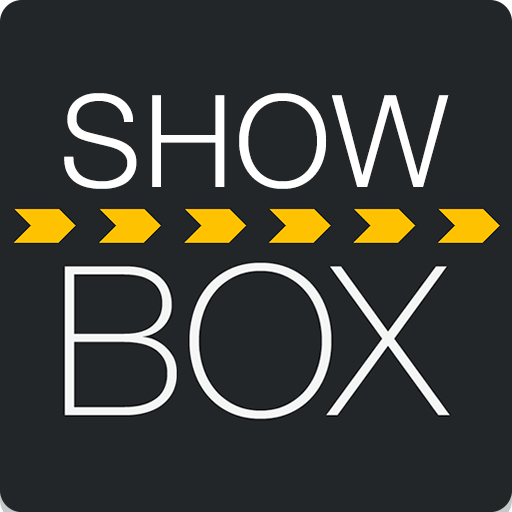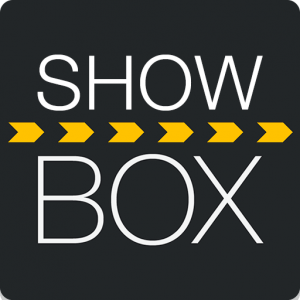 Once you've chosen from the tons of series, shows, and movie files the latest Android Showbox APK version can find to offer, the option appears to stream or download for offline viewing. There are numerous video qualities available for each stream and download ShowBox APK offers. As you can see, choices are the name of the game with this TV show and movie streaming app.
If you enter the ShowBox Settings, there is an option to automatically download the most recent episodes of your favorite TV shows and more to watch offline. To download Showbox APK for Firestick or other Android TV boxes also provides streaming trailers for upcoming movies. With features like these, this app is a great way to stay up to date with all your favorite movies and TV series.
Another cool feature of the Showbox app is the option to add subtitles to video. To do so, you must have an OpenSubtitles account. Then, simply select subtitles from within the content you are viewing.
Showbox APK Features
The range of settings available in the latest ShowBox version update is great for tailoring the entertainment experience to just the way you want it in your household.
Offline Content: Watch local media files directly in Showbox app using your choice of video content media player app such as Android Media Player, VLC, or MX Player.
Sharing: ShowBox is a very social app with the option to share content via WhatsApp, messenger, email, and more.
Update Library: ShowBox lets you update the massive collection of videos it finds. Features subtitles.
News Feed: There is always plenty of news content in the entertainment industry. This provides access to the latest update.
Auto-Download: When set, this feature automatically downloads a show when it becomes available. This is great for getting the latest episode of a series onto your system to watch it as soon as possible without worrying about buffering streams.
Parental Restriction: Keeps more mature video content out of kids' view.
Bookmarks: Bookmark videos for future reference.
High Definition: Stream and download videos in HD quality.
Take note: the latest ShowBox version for Android and Firestick is the same as that called MovieBox for iOS. In other words, if you're looking for the iPhone application file, the software is called MovieBox; on Firestick and Android, it's ShowBox.
Is ShowBox Not Working or Down?
Despite recent news to the contrary, ShowBox APK is still a great application on any Android type device that will work to watch classic and new movies and TV shows. There have been some scares with in-app dialogs in version updates saying this app would stop working, but recent ShowBox version updates show it as alive and working well.
Many sites jumped at the chance to report ShowBox down and not working, which just added to the confusion. As of April 2020, the ShowBox app for Firestick and other Android TV box devices is streaming free movies and TV shows without a hitch.
Safety Tip: If worried about the possibility of tracking code being placed in any streaming app you download, simply make sure your Surfshark VPN app is running and connected to one of their securely encrypted high-speed VPN servers. Problem solved.
Bonus: How to Install Showbox for PC Download on Windows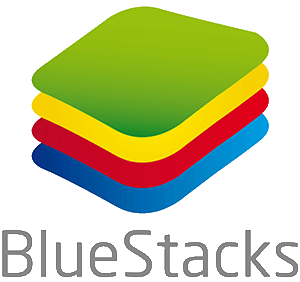 Showbox application is absolutely fantastic to watch a movie or TV series show on an Android device, but how can I get it on my Windows 10/8.1/8/7/XP/Vista PC? This Android application won't run directly on a Windows PC, but with the help of an emulator such as BlueStacks, it's possible to enjoy this beautiful APK similar to Netflix. Follow these simple steps to get the great ShowBox movie app installed and running on a Windows PC.
Using Android emulators such as Bluestacks can be a great way to put Android APK applications on a Windows PC. While developers use Android emulator features for APK development, running any Android application is also possible when you download Bluestacks.
Go to the Bluestacks official website download page .
Download and install Bluestacks on your PC.
Download the latest update version of Showbox APK on Windows PC from https://mytm.pw/shb. (Note: this link redirects to the APKMirror ShowBox page for the latest download ShowBox APK.)

Open Bluestacks official app on the Windows PC.
Within the My Apps area, click Install apk in the footer.
Browse and select the ShowBox APK downloaded earlier and wait for it to finish installing.
Open ShowBox in Bluestacks from My Apps >> Show Box.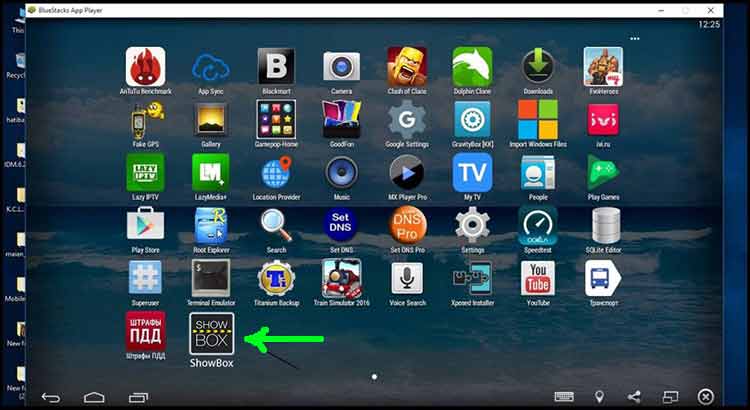 Gain Full Access to All Streaming Showbox Movies
While many ISP (Internet Service Providers) actively block a popular third-party Android APK such as Showbox, using a VPN allows private access to all free movie and TV show streaming apps. Surfshark VPN hides your location while unblocking all restrictions. My True Media has been given an exclusive 83% discount for our readers to use in April 2020. Try Surfshark VPN without risk using their no questions asked 30-day money back guarantee.
Showbox APK FAQ
Is Showbox APK still working?
Showbox still works for people that have the latest version installed. If they're not protecting their connection with the
Surfshark VPN app
, their information and activities are being monitored.
There is no current source to download the official Showbox APK nor Moviebox (the iOS version). The developers have abandoned the project—perhaps for good.
To download and stream free movies and TV shows on your Android or Firestick, check out the latest [Cinema HD](/best-firestick-apps/cinema-apk-hdmovies-app/) or our [list of movie streaming APK](/best-firestick-apps/) that still work great.
Is Showbox APK illegal to use?
The answer depends on where you access the Internet from and what you are streaming with Showbox. Using streaming apps such as Showbox APK is legal, but accessing pirated movie streams can be considered illegal in many areas. If you use Showbox, [TeaTV](/best-firestick-apps/download-teatv-apk-on-firestick-install-tea-tv-android-app/) (a great working Showbox alternative), or other free streaming apps, you should always have your
Surfshark VPN app
running and connected.
Be aware that many of the free streaming movies found on the internet by the latest Showbox APK update have not been properly licensed for distribution. Accessing a Showbox movie or series episode of this sort is considered illegal in many parts of the world. This is also true of iOS streams found by MovieBox.
Where can I download the latest Showbox APK?
There is currently no reliable source known for the official Showbox APK. There are too many fake apps available serving malware, spyware and worse. Try the latest [Typhoon TV](/best-firestick-apps/typhoon-tv-apk/) as a great movie streaming alternative to Showbox APK.
How do I download movies with Showbox?
To download movies with Showbox, you must first have the latest working Showbox APK release. This is not available online for download at this time. If you already have it, you should NOT use it without your
Surfshark VPN app
connected first. There are agencies actively targeting Showbox users lately, which is why the developers have gone underground and the APK is currently unavailable.
Seriously, use a Showbox alternative such as [UnlockMyTV](/best-firestick-apps/unlockmytv-apk/) if you want to download and stream free movies and TV shows, but only through a VPN connection.
Enjoy Showbox APK on Your Android Device!
Now that you know how to download the latest APK file version and get Showbox on your Firestick device and other Android systems, you'll notice ShowBox APK has many helpful features and tons of great options you're able to watch. There's no question about how it became so popular to have the latest Showbox APK update on Android devices or MovieBox on iOS. For streaming and downloading music, movies, TV shows, and other audio and video media, the ShowBox movies app is hard to beat. Be sure to turn on your Surfshark VPN app before you watch or download with this APK.
May your streams never run dry!