Gridiron Legends, from developer NoleNation, is the best working Kodi addon to stream American football online, but that's not all. This free live sports Kodi addon offers live games, replays, highlight reels, documentaries, and other coverage from the NFL, NCAA, and even LFL. There are many other sports represented in the Gridiron Legends addon, but American football is its main focus.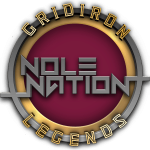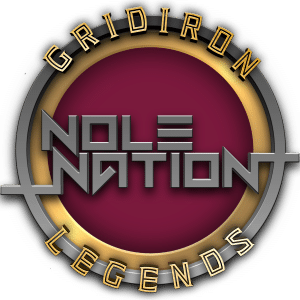 Newly updated for 2022, the interface offers more working streams and exciting categories than any other sports addon. Gridiron Legends brought to the Kodi community by NoleNation is a genuinely unique sports addon that allows you to watch football, anytime, anywhere.
In this My True Media step by step tutorial, I demonstrate how to get Gridiron Legends on Kodi 18 Leia and older versions.
Screenshots provided below show images using new Firestick 4K and Windows 10 Kodi installations. These same steps work on any Android TV box or other Kodi streaming device. Follow along and get the one and only Kodi addon dedicated to streaming live and VOD North American football.
Kodi Gridiron Legends Addon Advanced Installation Info
As with all third-party add-ons, you must Enable Unknown Sources before Kodi allows you to install Gridiron. If you haven't already done so, make sure to get it done before following along. The quick steps directly below are included for experienced Kodi users.
Never fear if you are new to Kodi and need a bit more guidance. Farther down the page, you'll find a fully illustrated tutorial.
Gridiron Legends Repo Location
Repo Name: Nole Dynasty Repository
Source URL: http://repo.noledynasty.xyz
How to Install Gridiron Legends Quick Guide
From Kodi main menu, click the System icon , > File manager > Add source > <None>.
Type the source URL http://repo.noledynasty.xyz and click Done, name it nole, then click OK again.
Go back to Kodi home screen, click Add-ons , then the Add-ons browser icon and hit Install from zip file.
Click the nole repo source, then select the updated repository.noledynasty-x.x.zip file.
Next, click Install from repository, then click Nole Dynasty Repository > Video add-ons > Gridiron Legends > Install.
Wait for install notification and accept the dependencies installed alongside Gridiron Legends Kodi addon by clicking OK.
How to Watch Free American Football Online Anonymously
While using Kodi and other free streaming apps to watch live sports, make sure to use an encrypted VPN. A VPN protects you by hiding your identity, location, and online activities from prying eyes.
Many knowledgeable Kodi streamers, prefer Surfshark VPN services for unblocking geo-restrictions and being anonymous while on the web. Access cable subscriptions or other streaming accounts you pay for while traveling outside of the region. These subscriptions include Netflix, Hulu, and Amazon Prime, and more.
Surfshark VPN provide a 30-day window to test the app and make sure the service is something you want. If not fully satisfied, simply ask for a full refund, and Surfshark VPN will honor your request. I'm positive you're gonna love this essential app for streaming free content, though. Surfshark VPN provides safety and privacy online at a minimal cost.
Please read our Beginner's VPN Guide if you're unsure what a virtual private network is, how VPNs work to protect you, or why you need to use one when streaming with Kodi.
Before ANY Third-Party Kodi TV Addon Install
Within Kodi, a one-time setting adjustment is required to allow third-party add-ons such as Gridiron Legends to be installed. Follow my Enable Unknown Sources tutorial if you need help shifting the setting. This quick procedure will allow the Gridiron Legends add-on to be installed on Kodi.
Without this setting adjustment, Kodi won't accept the repo, and the installation of this fantastic sports streaming app will fail. Don't let this happen to you. Provided in the guide are some bonus tips and tricks to access all the different streaming channels Kodi has to offer.
Gridiron Legends Kodi TV Addon Installation Guide
This Gridiron Legends installation guide is separated into three user-friendly sections. Follow the step by step tutorial below in this order: Provide the Nole Dynasty Repository source URL, download and install the repo, then install the Gridiron Legends addon.
Add the Nole Dynasty Repo Source URL
Before you can watch your favorite football teams dominate, you must first share the Nole Dynasty repo source with Kodi. Installing the Gridiron Legends addon requires you to get the repo installed on Kodi. To get the repo installed, provide Kodi with the source URL by following the step by step below.
First, click the System icon that looks like a gear cog . This icon is found at the top of the Kodi home screen.

Then, click the File manager in the system settings.

Now click Add source on the left side of the screen to enter the repo location.

Next, click on <None> in the window to share a specific repo source with kodi.

Type the Nole Dynasty Repo URL precisely and as follows: http://repo.noledynasty.xyz and click OK.

Highlight the box just below the URL source and enter nole to give it a name for later, then click OK.

Install Nole Dynasty Repo
Now Kodi will be able to find the repo's online location, so we're ready to install the Nole Dynasty Repository. On your Firestick or Android TV box, complete the following steps to get the repo installed on Kodi.
Circle back to the Kodi settings screen and select Add-ons.

Click on Install from zip file now.

Click the repository.noledynasty-x.x.zip zip file within nole (Nole Dynasty Repo source installed and named earlier).

Wait for the "Nole Dynasty Add-on Installed" notification upon successful repo install.

Download & Install Gridiron Legends Kodi TV Add-on
It's time to install the Gridiron Legends football addon. Are you ready for some football? Follow each step below.
In the Add-ons browser menu, click "Install from repository."

Next, click the Nole Dynasty Repository.

Scroll down and enter "Video add-ons" in the Repo directory. then click the Gridiron Legends addon for installation.

Hit the Install button.

Accept the dependencies required by this live sports Kodi addon, then Touchdown! The moment you've been waiting for, Gridiron Legends Add-on installation is complete. A confirmation message should appear telling you the Gridiron Legends addon installed.

Congratulations, you're ready to enter the end zone of this Gridiron Legends guide! Make sure to reboot your Kodi streaming device after it completes the installation process of the add-on. Restarting Kodi will allow access to all the elements and content within the football add-on. Look in your Kodi Video Add-ons to find Gridiron Legends.
Generate an Access Token for Gridiron Legends
The Gridiron Legends developer recently added a pin system to help support their efforts. The process is pretty straightforward, but I'll walk you through it below.
Connect with your Surfshark VPN app before visiting the site to grab your access code. You get 4 hours of access with the code provided.
Visit the Pin System website at pinsystem.co.uk by following the prompts after launching Gridiron Legends.
Click on the Generate a Pin Code button at the PinSystem website.
Wait until the timer winds down to zero, then Click to View Pin.
Write the access token number down and enter it into Gridiron Legends after clicking the "OK" button.
Gridiron Legends Failed to Install a Dependency!
When the installation of Gridiron Legends is refused with a "Failed to Install a Dependency" error, go into the Kodi log files area. You should see Gridiron Legends right on top of the list. The item below it, will be the dependency that failed to install… probably html5lib-python.
Click on that item to bring up the install dialog then click the install button to retry installing it directly. If the dependency installs fine, then click the Gridiron Legends item in the list and try to install it once more. This usually works great, however, you may need to update Kodi to the latest release. Some basic dependencies within the latest Kodi release—such as urllib3 and script.module.requests—are required for successful add-on installation.
Are you already using the latest Kodi version on your Android streaming box? If the dependency problem persists, check this Fix Kodi Failed to Install a Dependency article for additional troubleshooting ideas. You'll learn to clear the Kodi cache files on a Firestick and how to simply
Gridiron Legends Features
Watch all your favorite American football teams play with this excellent sports add-on installed on your Firestick or any other Kodi streaming device. Never miss another game. Some categories included in Gridiron Legends are as follows.
College Football All-Access: NCAA Football coverage
NFL All-Access: National Football League coverage
Gridiron Entertainment: Sports movies
Gridiron Live Streaming: far more than live streaming football
Gridiron Tomahawk Central: explore and enjoy
Gridiron Pay-Per-View: Live Event Streams
Gridiron Regional Networks: network broadcast television
Gridiron WWE Universe: World Wrestling Entertainment from Royal Rumble to WrestleMania
Gridiron On The Ropes: Take a swing and keep your back off the mat
Gridiron Legends Football: changed to XFL in 2020 (AKA Lingerie Football League)
Gridiron Replay Zone: Sports replays for days!
Fear The spear: Florida State Seminoles paradise
Do not forget to connect with your Surfshark VPN app to safely stream free all-access football online. This includes live game broadcasts available on Gridiron Legends Kodi addon. Enjoy live regional gameday coverage, replays, documentaries, sports movies, and much more.
Filtering Content in Kodi
Some of the playlists within Gridiron Legends contain hundreds of videos. Quickly find the content you want.
Search the folder to find a specific video by pressing the left button on your remote to open the side options menu.
Scroll down to the Search option and tap Enter.
In the search window, start typing whatever you want to watch. As you begin to enter the letters, the addon will suggest results that match your query.
Click enter to save this smaller subset of video files that match your search.
To clear your search, press the left button again and click search.
Thanks For Reading!
Use this installation guide to install this one-of-a-kind Kodi TV addon and watch all the live American football games you want. Gridiron Legends streams sports worry-free with your VPN app turned on.
The only way to stay private and anonymous online is to use a VPN. Hide your identity, location, and data. Grab your free Surfshark VPN app and try it out. The 30-day money-back guarantee gives you a chance to try it out and get every penny back if not satisfied. Especially with our 83% discount, I know you'll be pleased with it.
Please leave any concerns or questions you may have about the Gridiron Legends Kodi addon in the comments below. I'll respond as soon as possible. I greatly appreciate shout outs and social shares, too!
Stay updated with the latest Kodi builds, add-ons, and other free entertainment video apps by following My True Media on Youtube , Twitter , and…
May your streams never run dry!
Please Share