In this review, I introduce some of the very best Kodi live TV addons. My list only includes add-ons that currently work on Kodi boxes, including FireStick, Fire TV, Windows PC, Android TV box, Android mobile devices, iPhones, tablets, etc.
While tuning in to your favorite TV channel through a traditional cable connection is becoming cost-prohibitive, many people cut the cord and consider options such as Kodi.
How to Anonymously Stream Free Live TV on Kodi
When using Kodi and other free streaming apps, an encrypted VPN is highly recommended to hide your identity, location, and online activities. Many experienced Kodi users, including everyone here at My True Media, prefer Surfshark VPN for price, speed, and privacy.
Providing the fastest VPN server speeds available and helpful 24/7 live chat support, Surfshark VPN has easy to use apps, including a Fire TV Stick native app. We've also arranged a special discount exclusively for My True Media readers.
Right now, you can try the Surfshark VPN app free for 30 days. Get the fastest, most secure VPN available risk-free with their 30-day money back guarantee.
Why is VPN Important?
If unsure what a VPN is, how it works, or why you really should use one, save yourself a lot of trouble and learn more about them.
Read Why Encrypted VPN is so Important: What is VPN?
If entirely new to the Kodi community, check out our Kodi beginners guide.
All you need to watch live TV on Kodi is to find a working IPTV addon that allows you to stream your favorite TV channels. Lucky for you, I have gone through them all and check out new ones as they are released.
Best 10 Live TV Kodi Addons
Live TV streaming with Kodi over the internet has become quite mainstream these past few years. Thanks to live TV Kodi addons, watching TV channels on the internet has become even easier and far more convenient. As a result, ditching expensive cable TV subscriptions is happening at a much faster rate every day.
Best Live TV Kodi Addons
I have handpicked some live TV addons for Kodi Matrix and Leia that currently stream very well. In this review of the best live IPTV add-ons for free TV streams, I show you how to watch live TV on Kodi with one simple working addon install.
Of course, everyone's evergreen favorite for working live TV channels is Mobdro, which you can even watch without Kodi after a Mobdro App install.
The Crew is a new popular Kodi addon with an easy-to-use interface and tons of high-quality links.
Brought to us by an extraordinary group of developers, The Crew find videos to stream using the torrent network for very high speeds with no buffering.
The main menu of The Crew has categories named Movies, TV Shows, Sports, IPTV, Kids, 1 Clicks, CC Collections, Stand Up Comedy, Radio, and more.
Get all the sports, news, movie, PPV, cable, and network broadcast stations all in one place. This great all-in-one addon's live selection.
Repo Name: The Crew Repository
Source URL: https://team-crew.github.io
Check out our Crew Kodi add-on install article to get all the details.
Pluto TV
Pluto TV is a U.S based internet TV service that provides free online access to a wide range of TV channels. There is no subscription fee required, but the trade-off is Pluto is advertiser-supported. In other words, you'll have to tolerate annoying ads.

You can watch Pluto without registering for an account. However, if you plan to use it on multiple devices it's a good idea to sign in so that you can sync your watch history.
Pluto TV has a rapidly expanding IPTV channels list that includes more than 250 channels, including CNN, Sky News, MTV, NBC News, NFL, and more.
This may become your main Kodi IPTV channels resource. Install Pluto TV and start watching your favorite channels today! You'll find Pluto TV in the Kodi default repository under video add-ons.
Repo Name: Kodi Default Repository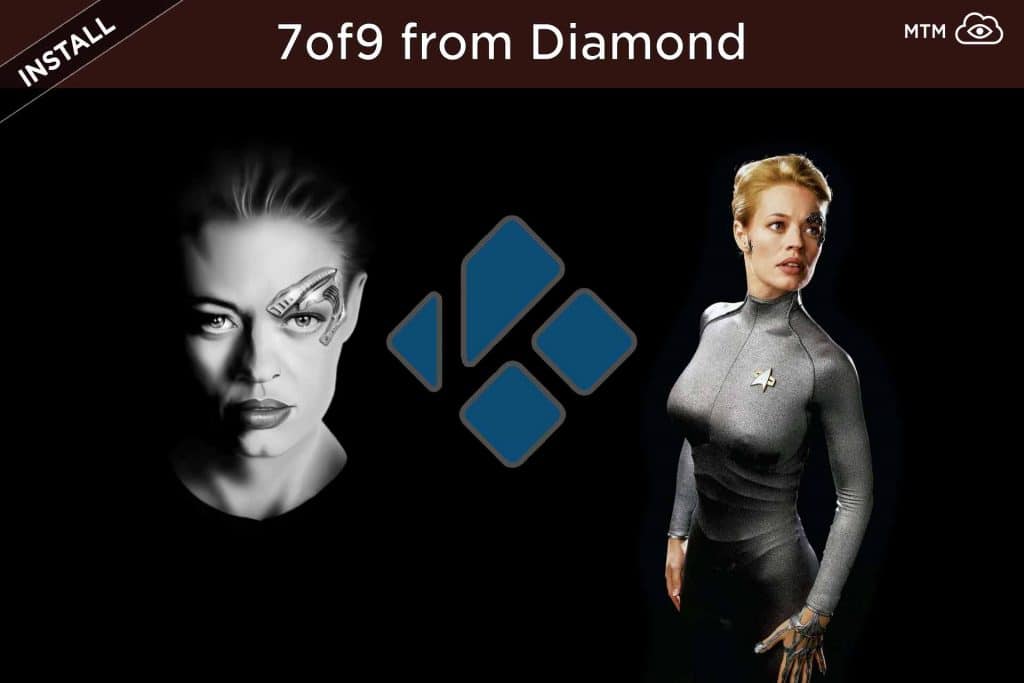 The 7of9 Kodi add-on provides streaming video entertainment options of nearly every kind imaginable. From movies and TV shows to anime selections and even content for more adult tastes. Of course, you'll also find everything needed to fulfill your Star Trek universe itch.
Of course, the main feature of interest at this time is the live streaming TV channels. As a complete entertainment package, 7of9 installs and controls multiple addons from the Diamond Wizard Repo, including the Beta Quadrant IPTV 24/7 add-on. This provides many more TV channels than you can ever watch.
Get all the sports, news, movie, PPV, cable, and network broadcast stations all in one place. This great all-in-one addon's live selection even includes direct access to the Fluxus live IPTV playlists.
Repo Name: Diamond Wizard Repository
Source URL: http://diamondbuild.xyz/
Check out our 7of9 Kodi add-on install article to get all the details.
This great new addon from the official Kodi repository provides all the great streaming cable channels from the Xumo.tv app from Comcast. With an EPG giving you the exact start and end times for shows on most of the available cable channels, you won't miss a thing.
In the linked install article, you'll find details on the third-party version of the Xumo.tv addon from The Crew repo as well. While the modified version from The Crew does not have as nice an EPG (no shows listed), some sweet surprises are in their modification.
You will love all the network news broadcasts, sports channels, and other featured USA cable channels in the Xumo TV addon for Kodi.
Install it now >> Xumo.tv Live Cable Channels Addon
This great Kodi live TV addon found a new home recently in the TVGeeks Repo. Many fans already prefer the 13Clowns addon over all others. This outstanding streaming addon offers a robust library of live TV channels from the USA and other parts of the world.
You may watch free live sports, TV shows, movies, 24/7 shows, and much more with 13 Clowns installed on Kodi. Also featuring several premium satellite channels, 13 Clowns is sure to be a winner! This great live TV streaming addon is easily installed from its namesake repository, 13Clowns.
Repo Name: TVGeek Repository
Source URL: http://repository.androidtvgeek.com/zips/
For more details >> How to Install 13 Clowns Kodi Addon
Mobdro is a very popular Android APK addon for watching movies and live TV streams on Kodi. Mobdro is essentially an on-demand addon, finding movies and IPTV links through various channels. It actually features a category named 'Channels' that offers a decent collection of widely viewed satellite channels.
Mobdro allows you to stream and watch IPTV channels in various categories with an extraordinary range of content, including TV shows, Movies, Entertainment, Music, and more. This addon is maintained and frequently updated with new content. Mobdro is available for download from the Kodil repository.
Please Note: The latest home to the Mobdro Kodi add-on, the Kodil repo, shut down after many years of service. Though it still works great for users, the Mobdro Kodi addon currently has no home for new users to download it from. When this Kodi live IPTV favorite becomes available once more, we will update this info along with the following article.
For more details >> Learn to Install Mobdro on Kodi
SportsDevil is the most well-known addon for streaming live sports. It gets regularly featured within lists of best Kodi addons. As the name suggests, a big portion of the content is sports-related.
Its main screen features two separate sports sections; Live Sports & Sports TV. SportsDevil is far more than just sporting events, however. It has a huge collection of free IPTV channels to stream from all over the world.
SportsDevil features a "Live TV" section, with a "World TV" category that lets you explore IPTV channels from the USA, Germany, UK, Italy, France, and more.
Easily install SportsDevil from the Cy4Root repository. You will most likely discover that can find some version of SportsDevil in most major repositories. For example, the Kodil repo seemed always to have the most updated version of the SportsDevil addon, but they were pulled offline after many years of great service. Today, you can find the latest working SportsDevil version in the Cy4Root repo.
Repo Name: Cy4Root Repository
Source URL: https://cy4root2.github.io/zip
Often, a newer, more updated version of SportsDevil pops up in a new repository. For example, the Sports Devil article here at My True Media is updated immediately upon discovering any better working SportsDevil version.
For more details, visit >> How to Install the Latest SportsDevil Kodi Addon
SportsDevil is also featured in our roundup of Best Kodi Sports Addons.
J1TV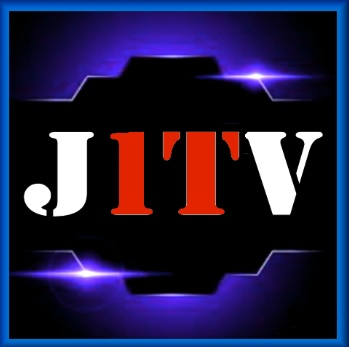 J1TV encompasses a wide range of live content from the UK, USA, and other countries worldwide. While it includes live TV on Kodi, the J1TV add-on is primarily for on-demand content. However, it has a separate, special varied section for live streams in its "Channels" category.
This Kodi live TV addons most recent version can be found in the Butter Fingers repository. Note you will need to use a personal YouTube API key to access most of this great addon's live content from around the world.
Repo Name: Butter Fingers Repo
Source URL: http://j1wizard.net/butter
Xumo
Xumo is another pretty awesome add-on to get for watching free television online. While it does not have as many premium channels as Selfless, it does provide an extensive entertainment offering.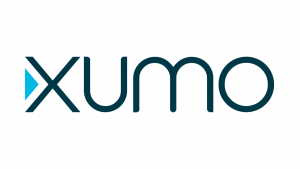 Xumo has a rapidly expanding IPTV channels library that includes NBC, TMZV, Today Show, Fox Sports, Movies, Concerts, and 24/7.
This may soon take its place as your main Kodi IPTV channels resource. It takes only a few minutes to install Xumo and start watching your favorite channels. Find Xumo in the video add-ons section of the Kodi default repository.
Repo Name: Kodi Default Repository
Catch Up TV
Catch Up TV is another officially sponsored Kodi addon. With a limited range of live TV streams, its focus is on the prerecorded shows you may have missed streaming live.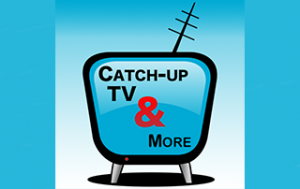 This addon does have categories devoted to sports entertainment, movies, and TV shows from the UK, United States, France, Poland, and more many other countries. Catch Up TV focuses on free channels available to stream.
You can watch documentaries, movies, and shows from the USA, CBS News, ABC News, PBS Kids, and others. The channels rotate depending upon availability.
Repo Name: Kodi Default Repository
More Kodi IPTV Streaming
If you really want to maximize your Android or Fire Stick with free streaming possibilities using working TV channels, be sure to check out our write-ups for a few special Kodi IPTV addons.
These addons don't have the M3U playlists built-in like the live addons listed above. Instead, you can input your own M3U and M3U8 playlists for maximum flexibility in these add-ons.
And finally, fill those open IPTV playlist spots with some great free streaming M3U URLs from our collection of Fluxus TV stations. This gives you a great free set of on-demand and live TV channel sources to watch broadcasts streaming online as they happen.
That's a Wrap on Free Live TV Streaming with Kodi
You've made it through my list of the best Kodi live TV addons for 2023. Of course, there are many more out there. This is true. But, it's also true that finding Kodi Leia and Matrix addons that are up and working with the content you're seeking can be time-consuming.
If looking to save time, I'd recommend an inexpensive streaming service like Vidgo. Stream like a pro with over 110+ live channels, including ESPN, Disney, Fox, ABC, A&E, and much more. You will find what you're looking for easily.
Related: Enjoy reliable live television channels with the best IPTV service providers.
Please note that I have yet to find a live TV addon for Kodi that works 100% of the time. However, the addons I have listed above have more streamable links and work better than the other addons not mentioned.
I'm always looking for effective live TV Kodi addons for my Firestick and will keep updating this list. Please share any discoveries in the comments section below. Thank you for reading and…
May your streams never run dry!
Please Share