That's no moon! Death Star is a new popular all-in-one Kodi addon combining multiple other add-ons into a single, easy-to-use interface. Brought to the Kodi community by an extraordinary group of development teams, Death Star makes its home in the UKodi1 Repo. This is a truly monstrous, smart, and stealthy collaboration manifesting in a super-build including over 30 of the most popular Kodi plug-ins. An empire of addons awaits you in the Death Star mega-addon.
This collaborative Team UKodi1, DNA, ONENATION, EzZeRmAn, EXPOSE, and NOLENATION venture culminating in the Death Star addon combines some of the most popular and best working Kodi addons in one place. These include WOW, M.E.T.V, DNA, House Of Blue, Leviticus, One Click, Expose, Wumpa Fruits, Cer3erus, Discovery, and many more.
Below we will supply you with both quick steps along with a more detailed illustrated MTM installation guide for Death Star Kodi addon. Pick what serves your personal needs best and gain free access to one single Kodi addon with exceptional star quality for an all-in-one streaming experience. Say yes to Death Star today!
Death Star Kodi Addon Advanced Install Info
Source Name: UKodi1 Repository
Source URL: http://ukodi1.com/_repo
Quick Steps to Install Death Star Kodi Addon
If you're experienced and at ease with installing Kodi third-party add-ons follow the quick install steps below. Look farther down the page if you're needing a bit more instruction, there you'll find an instructional guide with screenshots on how to install Death Star Kodi Addon.
Experienced Kodi users have probably already enabled unknown sources in Kodi 17 or later. If not, make sure to do so before proceeding.
Launch Kodi, click System >> click File Manager >> click Add Source >> click <None>.
Type http://ukodi1.com/_repo exactly >> click OK >> name media source ukodi1 >> OK.
Kodi menu >> click Addons >> Add-ons browser >> click Install from Zip File.
Navigate to ukodi1 then click repository.ukodi1.X.X.X.zip.
Click Install from Repository >> click ukodi1 >> Video Add-ons >> click Death Star >> click Install.
How to Anonymously Access Free Streams
When using Kodi and other free streaming apps, an encrypted VPN is highly recommended to hide your identity, location, and online activities. Many experienced Kodi users, including everyone here at My True Media, prefer Surfshark VPN.
Providing the fastest VPN server speeds available and helpful 24/7 live chat support, Surfshark VPN has easy to use apps, including a Fire TV Stick native app. We've also arranged a special discount exclusively for My True Media readers.
Try the Surfshark VPN app now and get the fastest, most secure VPN available risk-free with their 30-day money back guarantee.
Why is VPN Important?
If unsure what a VPN is, how it works, or why you really should use one, save yourself a lot of trouble and read this article:
Illustrated Guide To Install Death Star Kodi Addon
As previously mentioned, you need to enable unknown sources before moving forward, or you'll not be allowed to install Death Star third-party Kodi addon. The XBMC Foundation security warning is intended to bring awareness of the risks of streaming and is required if you're using Kodi v17 Krypton or newer. No matter what you're online activities consist of it's always a good idea to have your VPN on to secure your privacy and personal data.
Provide Death Star Repository Source URL to Kodi
Now, let's do this thing!
Launch Kodi, go to the System page by clicking cog icon on top.

Once in System menu, click on File Manager at the bottom right of the screen.

Select Add Source from the left tab of File Manager.

Then, click <None> for file source.

Type the following URL with care: http://ukodi1.com/_repo.

In the next box name source ukodi1 and then double check for errors and click OK.

How To Install UKodi1 Repository
Installing the Death Star Kodi Addon will be easy once Kodi has the repo source.
Circle back to the Kodi home screen and choose Add-ons.

Click on the Add-ons browser represented by an icon located in the top menu.

Next, click Install from Zip File.

Then, choose ukodi1 repo source and press OK.

Enter the repository.ukodi1 directory.

Select the latest available repository.ukodi1.X.X.X.zip and click OK again.

As soon as you see the popup informing that UKodi1 Repository installed, you're ready to download Death Star Kodi Addon.
How To Install Death Star Kodi Addon
Feel free to explore all that the UKodi1 Repository has to offer from numerous Kodi Developers.
Head into the Add-ons browser, and choose Install from Repository.

Then, click Ukodi1 Repo to open it.

Enter into the Video Add-ons directory of the repo.

Next, select Death Star.

Lastly, click the Install button.

You'll know that Death Star is ready to become your superweapon of streaming once you see the Death Star Kodi Addon enabled notification to appear from space. Fire up your Surfshark VPN app to anonymously enjoy all the great content streams from the Death star team, this all-in-one Kodi addon has you covered! Note that all the Kodi video add-ons you download will be located on Kodi's home screen in the Addons tab.
Deathstar is currently made up of the code from the following eleven Kodi development teams:
ukodi1 – WOW
EzZeRmAn – M.E.T.V.
Team DNA – DNA, Devastation
House of Blue
Click Bait – One Click
Expose – Expose
Mr Bandicoots – Wumpa Fruit
Cer3erus
OneNation – Essent1al
Nymeria
Mainstreet
Kodi Death Star Addon grouping of free streaming channels:
WOW
M.E.T.V
DNA
Devestation
House of Blue
Leviticus
One Click
EXPOSE
Wumpa Fruit
Discovery
My Trakt Movies
My Trakt TV
Deathstar Tools
Deathstar Search
Deathstar V2.8. being the latest version of this combination Kodi addon as of the time of writing. It contains a new section named Devastation with movies, TV, 24/7, live TV, sports, and more it is worth checking out as are all the other channels included within Death Star Kodi addon. Discovery has both live IPTV and catch up TV shows and Leviticus appears to be a multi-source addon fork (like Exodus or Covenant).
Found in the UKodi1 Repository and others, the Death Star Kodi Addon features a Huge, moon-sized collection of awesome free streaming content such as TV shows, movies, live sports, animation, documentaries, and great classic and modern music.
Death Star Music to Rock Your Soul
Speaking of music, Death Star keeps you updated with sections within different channels. Notably, WOW has the weekly top 40 songs in both the US and UK. Get the party started with a ton of 4K music videos, too!
Deat Star, look no further if you want an awesome HUGE all-in-one addon that functions like a build allowing you to watch free movies and TV shows online.
WOW SlaughterHouse aims to scare!
If you love a good scare, check out the slasher films and great horror movies in the SlaughterHouse subcategory located in WOW. You're gonna fall in love with the WOW SlaughterHouse channel within Death Star. It has a huge offering of horror movies. Enjoy an extensive selection of horror TV shows within this category, notably Z Nation to American Horror Story and everything in between.
Death Star = many Kodi Add-ons for FREE
The Death Star addon functions as a mega build with its conglomeration of other awesome add-ons available under one great moon-sized interface. You may need to free up some space on your device to make room for this machine of sorts.
The Rewards of Safe Streaming
Give Death Star Kodi addon a try if you're looking to cut the cord and seeking good freely available alternatives. Make sure to check the laws in your area and be aware that some of the content found by the Death Star Kodi addon appears not to have been properly licensed for distribution.
Be Prepared for Death Star Factor
Did we answer any questions you may have surrounding how to install Death Star Kodi Addon? You're sure to get many hours of viewing pleasure from the Death Star Kodi all-in-one addon. For other reviews, tech tips and info visit our other MTM articles where you'll receive updates on all things streaming and…
May your streams never run dry!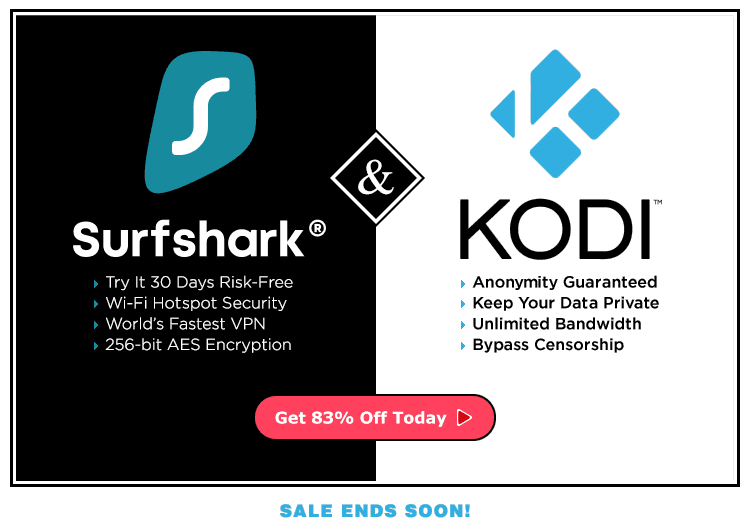 Please Share!