Mobdro is an IPTV channels app providing access to worldwide FREE live TV channels online. With a fully comprehensive library of satellite channels, including TV shows, movies, news broadcasts, sports networks and more, you're sure to become a loyal fan.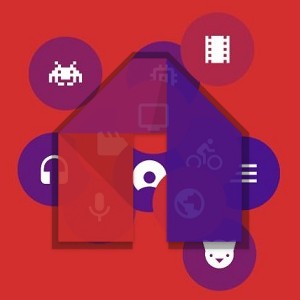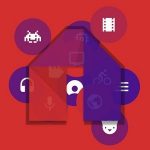 Learn how to install Mobdro on Firestick, Fire TV, and Fire TV Cube in under 1 minute in this guide. Get free live TV channels—even live sports broadcasts and news channels—to watch on Firestick or any Android device including smart TV sets.
Follow this guide to install Mobdro app and get started streaming today.
As a bonus, we've added a guide to install Mobdro on Windows PC with BlueStacks Android emulator. You can use the same process to install Mobdro on other Android emulators including those on Linux and Mac computers.
April 2020 News: Users of Mobdro and other free streaming apps not connected through a VPN have lately had their activities monitored and recorded by anti-piracy watchdog groups with the cooperation of many government agencies.
Anonymously Stream Free Live TV Channels Online
When using free streaming apps such as Mobdro APK, a securely encrypted VPN is highly recommended to hide your identity, location, and online activities. Many experienced free video streamers, including everyone here at My True Media, prefer Surfshark VPN for price, speed, and privacy.
Providing the fastest VPN server speeds available and helpful 24/7 live chat support, Surfshark VPN has easy to use apps, including a Fire TV Stick native app. We've also arranged a special discount exclusively for My True Media readers.
Right now, you can try the Surfshark VPN app free for 30 days. Get the fastest, most secure VPN available risk-free with their 30-day money back guarantee.
Why is VPN Important?
If unsure what a VPN is, how it works, or why you really should use one, save yourself a lot of trouble and read this article:
Steps to Install Mobdro App on Firestick, Fire TV, & Cube
Mobdro is a third-party app that will need to be sideloaded on your Amazon Firestick. This is because you won't find it in the app store. Follow the simple steps below to acquire the Mobdro APK and install it for free live TV channels online.
Before Installing Mobdro APK or ANY Third-Party Firestick App
First, you must enable the option Apps from Unknown Sources. Otherwise, the Firestick will not allow download of Mobdro APK. Here's how to make the Amazon Fire TV, Stick, and Cube allow the download of third-party APK files such as the Mobdro APK installer.
From the Fire Stick main screen, select the "Settings" option in the top menu.

Next, scroll to and open the "Device" item.

Select "Developer options" from within the center list.

If Apps from Unknown Sources is OFF, change it to ON.

A warning message will appear, but don't worry. Mobdro is a very safe, tried and true app. Go ahead and click the "Turn On" button.

That was easy, but you will still need an app that can download the Mobdro APK from the web. Now that you have enabled apps from unknown sources, you're ready to download and install the Mobdro APK on your Firestick.
Install Downloader App to Download & Install Mobdro APK
Firestick will not allow the download of an APK file directly from any web browser. No worries, the Downloader app is our favorite tool for sideloading onto the Firestick. MTM considers this an essential app that should be the first app installed after purchase of any Fire TV, Firestick, or Fire TV Cube.
Downloader App is free to download from the Amazon App store. It's a breeze to install as long as you have access to the search option found on the Firestick home screen. The search option is on the top left of the screen and appears to be a spyglass. Simply type in downloader, click the Downloader App item in the resulting list below, and follow the onscreen instructions to install this essential utility app.
Once you have Downloader app installed, you can use it to easily download and install Mobdro APK on FireStick. The steps are pretty straightforward, so let's get going. Free live TV channels from all over the world await!
How to Install Mobdro APK on Firestick, Fire TV, & Fire TV Cube
Launch Downloader app and you will see it opens with the default option.
Select the "Home" tab on the main screen and go to the URL field. A virtual keyboard will appear on the screen.

Enter the source URL https://mytm.pw/mobdro with the virtual keyboard.

The Downloader app will automatically begin to install the APK file. It shouldn't be long until you're accessing free live IPTV channels online.

After the Mobdro APK file is downloaded, follow the prompt and click "NEXT" in the bottom right.

Now click on "Install" in the bottom right.

Wait for your FireStick device to install Mobdro. The installation shouldn't take more than a couple of minutes.

Clean Up After Installing Mobdro APK on Firestick
Once Mobdro is installed on the FireStick, you'll see a message saying App Installed. While you could fire Mobdro up and begin watching free IPTV channels immediately, click "Done" and go back to the Downloader app interface. This gives you a chance to delete the Mobdro APK installation file before getting started. The APK file is not required once the app is installed. Deleting it will clear up precious Firestick storage space… so you can install more Firestick apps, of course!

Click the Delete button to remove the APK file from your system.

Upon the confirmation prompt, click Delete once more.

Congratulations! You've successfully downloaded and installed the Mobdro APK app on Firestick for free live TV channels online with a little help from your good friend, the Downloader app.
How to Access Mobdro Free Live TV Channels?
All apps installed on Firestick go to your Apps & Channels library. These apps won't appear automatically on your home screen, but you can move the app to the Firestick home screen if you prefer.
After installation, access Mobdro on Firestick and move it onto the Firestick home-screen for quick access. Here's how to get that done in three simple steps.
On your FireStick remote, hold down the Home button until you see the shortcuts menu open. Click on the "Apps" shortcut.

Using the navigation button on your remote, scroll down and select the Mobdro app icon. Mobdro should be the last in the list of apps at this point, as it was installed last.

Click on the Mobdro app icon to open it.
Move Mobdro to Firestick Home Screen for Easy Access
Press the hamburger button (☰) on the Firestick remote to access the options menu while you have the Mobdro app icon selected to begin moving it to the Firestick home screen. A pop-up menu will be displayed on the lower right corner of the TV screen. You can click "Move to Front" to make the Mobdro app icon the first on the homepage.
If you'd rather move the Mobdro app icon to a specific spot, click "Move" within the pop-up menu instead. Then, drag the app icon using the navigation buttons on your Firestick remote control to the spot where you want it. Press the "Select" button on the Firestick remote to place the app icon where you want it.
It's that easy! Now you're ready to connect with your VPN, then kick back to enjoy all the great free live TV channels the Mobdro app offers.
Upon review, the only notable challenge with this app is the design of its navigation. For the most part, Mobdro is remote-friendly, with the exception of its IPTV channel listings. When viewing the Mobdro IPTV channels, the user interface is designed to scroll horizontally as well as vertically on the screen.
Note this challenge can be overcome by entering your title into the search option. This shortcoming of the Mobdro APK is largely overshadowed by its features. Most notably, access to multitudes of free IPTV channels, fast downloads, high-quality video, limited buffering and more make this an extremely awesome app.
Mobdro Live Streaming App FAQ
What is Mobdro?
Mobdro is an Android app for streaming live IPTV channels onto your Firestick, Fire TV, Cube, or any other Android device including smart TV. More than that, this app is a tool that searches the internet non-stop for available free live TV video streams. Even watching live sports on Mobdro is easy and safe when you connect through an encrypted VPN.
Many free IPTV streaming apps for Android have come and gone over the years due to the transient nature of most IPTV streams. Many live TV channel streaming apps have also shut down due to allegations of piracy because of the many streaming live TV channels being found without proper licensing for distribution. Mobdro has remained well supported by its developers and kept regularly updated to be free of glitches and dead IPTV channels.
Does Mobdro work on Firestick?
Mobdro's developers say that none of the live streaming IPTV channels found by their app originate from them. Once installed, Mobdro simply aggregates any free feeds it finds available online for specific channels then presents them to its users. Mobdro checks your connection speed and hardware then tries to present you with the best streaming IPTV channels for your system's capabilities to avoid buffering or poor quality streams.
Is Mobdro Legal?
Depending on the region you are watching from, the legality of live TV streams the installed Mobdro APK finds online is questionable. It seems possible that many of the free IPTV channels found by Mobdro are not properly licensed for distribution by sources it finds freely available online. Be aware that if you stream and watch an unlicensed broadcast accidentally, you will still be held legally responsible.
Can I use Mobdro on Kodi?
There is a Kodi addon for access to Mobdro live TV streams from within that very popular streaming video app. You can find out how to download, install, and use Mobdro on Kodi in our Mobdro Kodi IPTV Addon for Live TV article.
Considered by many to be a great replacement or alternative to Kodi, we find having both apps is great. This is the best way to enjoy live TV streams along with all the on-demand movies and replay sports events available with third-party Kodi addons. The Mobdro Kodi addon is a great IPTV companion to the Mobdro application on any Kodi Firestick.
Just Don't Call it Modro or Modbro
Many people, especially native English speakers, find Mobdro a bit tricky to say at first due to the "BD" consonant cluster. Some accidentally pronounce it Modro or Modbro and then write it the same way. While I do love the Modbro variation (like… it's modified, bro), saying it in certain company is bound to get you strange looks. Similarly, Modro seems to have a nice Mediterranean feel to it but turns out to get even more blank stares than Modbro.
Bonus: How To Install & Use Mobdro APK on Windows with BlueStacks
How do you install and use Mobdro for free live TV channels in BlueStacks Android emulator running on Windows? First, before performing the following steps below, make sure you have uninstalled any previous versions of Mobdro from BlueStacks.
It is a very simple process to get all the free IPTV channels you want to watch in Windows with Mobdro installed in BlueStacks. Install Mobdro on BlueStacks to enjoy free live TV channels in Windows with the following steps.
On the BlueStacks home screen, click on the "Search Apps" icon to start your BlueStacks Google Play Store search for the Mobdro APK installer.
Enter "mobdro" into the search field, then click the Mobdro icon that appears to begin download and installation.
Once the Mobdro download completes, just launch the app to enjoy some free streaming IPTV channels!
Related reading: Best Android Emulators for Windows and Mac
More Live TV Channel IPTV Resources
Enjoy Free Live TV Channels Online
After installing Mobdro on your Fire Stick, Fire TV, or Fire TV Cube, you'll enjoy endless hours of free live TV from all the popular satellite channels. With a wide range of free live IPTV channels from the US and UK, you're sure to find what you're looking for. Check out our guide on how to jailbreak a Fire Stick to access a huge assortment of free streaming content using many different great Firestick apps including Kodi Add-ons, Wizards, and Builds.
Just remember, a Modbro is only for kewl vapers and…
May your streams never run dry!
Please Share!