Popcorn Time is a multi-platform, free alternative to paid video-on-demand (VOD) services, such as Disney+, Hulu, and Netflix. Media outlets have often called the Popcorn Time app "Netflix for piracy" since it's so easy to use. This may be why government and law enforcement agencies, along with internet service providers, have blocked or shut down Popcorn Time in many parts of the world. Yet, it keeps resurfacing.
This Android TV streaming box software client designed specifically as an APK must be side-loaded onto your Firestick 4K or Fire TV Stick. Find an unlimited selection of TV shows, movies, and mini-series after installing the free Popcorn Time online video streaming app and media player.
Download the latest Popcorn Time version and install the Android TV APK easily on your Firestick or any other FireOS unit with the following directions.
You'll find a fully illustrated tutorial version to download Popcorn Time and get it installed farther down the page. If all you need is this condensed version of the installation instructions, make sure you first enable unknown sources by going to Settings>Security>Unknown Sources.
Download Popcorn Time APK & Quick Step Installation
As Popcorn Time streams immediately once installed, make sure to connect through your Surfshark VPN app before proceeding.
Within the Downloader app, type your chosen Popcorn Time version from the chart below, then click "Go."
When the download finishes, let Downloader install it.
When prompted for permissions upon running Popcorn Time, click "Allow."
Popcorn Time APK Versions
| Popcorn Time APK Version | Download URL | Note |
| --- | --- | --- |
| Popcorn Time (Android TV) | https://mytm.pw/pt | updated Popcorn Time code fork that works on Firestick |
| Popcorn Time version 2 | https://mytm.pw/pt2 | the original app (Windows, Linux, and Mac platforms only) |
Stream Free Movies & TV Shows Anonymously
When using free streaming apps such as Popcorn Time APK, a securely encrypted VPN is highly recommended to hide your identity, location, and online activities. Many experienced free video streamers, including everyone here at My True Media, prefer Surfshark VPN for price, speed, and privacy.
Providing the fastest VPN server speeds available and helpful 24/7 live chat support, Surfshark VPN has easy to use apps, including a Fire TV Stick native app. We've also arranged a special discount exclusively for My True Media readers.
Right now, you can try the Surfshark VPN app free for 30 days. Get the fastest, most secure VPN available risk-free with their 30-day money back guarantee.
Why is VPN Important?
If unsure what a VPN is, how it works, or why you really should use one, save yourself a lot of trouble and learn more about them.
Read Why Encrypted VPN is so Important: What is VPN?
Mouse Toggle for Firestick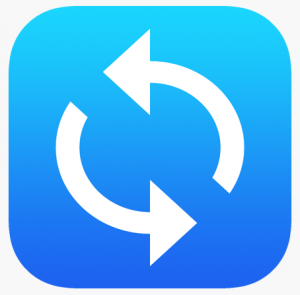 Popcorn Time was made to be used on Android devices with no thought to Firestick remote control access for watching it on a TV screen. A mouse or touchscreen is needed to access some of the features within the Popcorn Time APK.
We have a quick solution to this problem, though…
Install the free Mouse Toggle APK on your Firestick or Fire TV. This utility app allows you to instantly use an onscreen cursor as a virtual mouse with your Fire TV remote control. Learn more about this utility in our Mouse Toggle for Firestick article.
Installation of Popcorn Time APK on Fire TV Stick
This tutorial visually demonstrates the Popcorn Time download on a Fire TV Stick. Please note these same steps will get Popcorn Time APK installed on Firestick 4K, Android TV Box, NVIDIA SHIELD, or nearly any other running version of the Android operating system. With an Android emulator, you can use the APK elsewhere. You can also get a native PopcornTime app for Windows, Mac, Linux, and even iOS.
Enable Apps from Unknown Sources
Whenever installing software not found in your FireOS or Android device's native application store, you must enable third-party APK installation. Note that the Popcorn Time APK written about in this article is found in neither the Google Play Store nor the Amazon App Store.
In the Firestick top navigation, hover over "Settings."

Within Settings, click on "Device."

Choose Developer options from the center menu.

Next, choose Apps from Unknown Sources.

Hit "Turn On" to say you understand the implications of allowing third-party applications to be installed.

Get Downloader for Firestick
Install on an Android Box, NVIDIA SHIELD, Mi Box, or any other Android TV box with these sideload tricks; the easiest way is still to use Downloader on your device. The following section is exceptionally detailed and explicit for those having no experience side-loading items onto a Firestick.
Head back to the main screen and move to the search (spyglass) icon.

Type downloader in the search function until you notice Downloader appear in the list below.

Scroll down to Downloader and select it.

Choose the Downloader App.

Then, Download, which will put Downloader on your Firestick.
Download Popcorn Time APK for Firestick Installation
Once you learn this process, you will know how to sideload any Android app onto a Firestick. You may only need the quick steps presented early in nearly all of our APK installation tutorials.
Start up your Surfshark VPN app and connect to the default (fastest) server.
Launch Downloader and choose "Allow" if prompted for permissions.
Then, click "OK" for the Downloader update notes.
In the URL address bar, type your chosen address found in the table above, then hit "Go" to begin the download.
Once the download finishes, click "Install."
Click "Done" (not "Open"), so you may tell Downloader to "Delete" the Popcorn Time APK file. It's no longer needed and only takes up precious storage space.
Now, start up the Popcorn Time app.
Depending on the version downloaded and installed, choose to "Allow" permissions when prompted.
Next, you'll see the Popcorn Time navigation.
Note the address used is a shortened URL of the official download link for each latest version. It's far easier to type when using the Firestick remote. To grab versions for Windows, Linux, Mac OS, and other Android devices (x86, x86_64, and ARM64 V8 CPU models), check out the official download page for Popcorn Time.
Popcorn Time Streams Torrents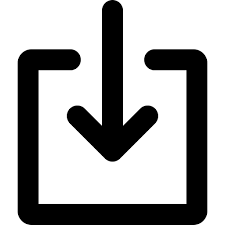 Ensure that your Firestick has enough storage space available before streaming with Popcorn Time APK. Since it uses movie torrents to stream, this app shares your online location with the network. The BitTorrent protocol utilized by Popcorn Time downloads portions of the media before playing the video.
This download cache can cause buffering or freezing of your videos if the device's memory gets too full. When exiting Popcorn Time, the cache holding this data will automatically empty. No further actions are required to clear out memory used by Popcorn Time after streaming videos unless you've specifically turned off cache cleaning in the settings area. I advise against this with the Firestick, as memory is precious.
The BitTorrent technology used to download and watch torrent files in Popcorn Time broadcasts your location when not protected with a VPN. As Popcorn Time downloads the video and presents it to you on your Firestick, it also shares your stream with other Popcorn Time users.
Remain anonymous and protect yourself by only using Popcorn Time with your Surfshark VPN app running and connected.
Some of the new movie torrent files found by Popcorn Time are not properly licensed for distribution in all markets this way. This sharing of unlicensed video content is against the law and can get you in serious trouble in many areas. Be sure to research the laws in your area before you download or watch new movie content in Popcorn Time.
Popcorn Time Alternatives
Popcorn Time is just one of many new third-party Firestick APKs you can use after jailbreaking your Fire TV Stick device. To learn how to jailbreak your Firestick and watch any free video, read our complete Firestick Jailbreak Tutorial article. You can also check our list of best Firestick apps for installation if you've already jailbroken your Fire TV.
Popcorn Time APK Alternatives
Most PopcornTime alternative apps work best with Real-Debrid for fast, uninterrupted streaming server connections. Much like with Popcorntime, you'll always want your Surfshark VPN app active to remain anonymous and avoid having streams blocked or hidden from you.
Popcorn Time Features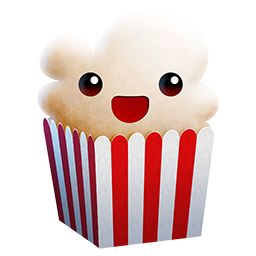 With Popcorn Time installed on your device, enjoy a new movie or one of the many other shows. Once you select a movie or TV Show you want to watch, choose from the following options: play, download, view the trailer, resolution, language, subtitles, and more. To access the settings and search bar for Popcorn Time, long-press your left button on your remote.
As mentioned, Popcorn Time uses BitTorrent technology to stream movies and TV shows. This protocol makes it a fantastic Firestick application for those with slow throughput speed. A portion of the media file downloads to your device before playback to ensure against buffering, freezing, and other interruptions.
Popcorn Time has received tons of positive media attention. Many compare it to Netflix for ease of use and high-quality video.
Like many of the latest streaming movies and TV APKs, this app uses the BitTorrent protocol. As a result, your IP address is shared publicly while watching media with Popcorn Time APK. To avoid being hacked or harassed, you must install and take advantage of a virtual private network tunnel service when streaming free movies and TV shows with Popcorn Time on your Firestick.
Otherwise, you will most likely receive cease and desist letters from your Internet Service Provider, service cancellation… or far worse.
Popcorn Time FAQ'n'A
🍿 Is Popcorn Time still working?
Popcorn Time has had its ups and downs and even becomes unavailable on occasion. However, the latest version mentioned here is working very well. As the software is open-source code, many developers in the community contribute to and fork it, making sure the software keeps working.
📽️ Can Popcorn Time download movies?
While downloading isn't directly supported by Popcorn Time, there is a workaround.
Go into the advanced settings.
Uncheck "Clear Tmp Folder after closing app" if it's checked.
After you stream a movie or TV show, you should now find the downloaded copy that remains in your Popcorn Time cache folder. You can also change where Popcorn Time stores its cache files to give yourself easier access to the downloaded video files.
Be careful, as all those high-definition movie files can add up. Your Firestick may get bogged down pretty quickly if left to keep everything you watch online through the Popcorn Time app.
⚖️ Is Popcorn Time legal to use?
Since its release in 2014, Popcorn Time has been under constant attack from the corporate entertainment industry. Political pressures have even made using this software illegal in some areas. Aside from the legal issues surrounding this application's use, fake copies spring up with malware and virus threats. Therefore, it is best to download from a trusted source and only view Popcorn movies and TV shows through your Surfshark VPN app.
🛡️ Do I need a VPN to use Popcorn Time?
While you do not need one to use Popcorn Time, fast, secure data encryption is highly recommended for anonymity. Popcorn Time uses the BitTorrent protocol. This causes red flags to point right at your local IP address if your connection is left unprotected.
The encryption provided by a virtual private network makes your network activities invisible to all prying eyes. Even your ISP and government agencies can no longer see your online activities when connecting through your Surfshark VPN app. Get protection, or they will probably contact you to discuss your activities.
Watch Free Movies & TV Shows Now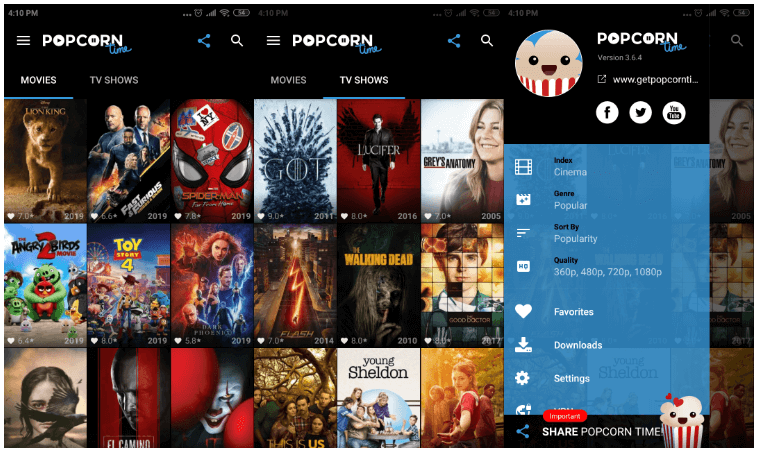 Popcorn Time is a very popular Android APK, working wonderfully again in December 2022. You can watch any movie on this multi-platform free BitTorrent client software safely and privately with the help of Surfshark VPN.
Viewing movies and TV shows on Popcorn Time with your Firestick or Fire TV is easy. Give this Popcorn Time Firestick installation tutorial sideload method a try, even if on Windows, Mac, Linux, or iOS devices, then let us know what you think and…
May your streams never run dry!
Please Share