CyberFlix TV is an excellent free video-on-demand app for watching movies and TV shows online for free. This Android APK is a clone of the ever-popular Terrarium TV (now dead and gone). You can watch TV shows and movies on a jailbroken Firestick 4K, Fire TV Stick, and Fire Cube with the CyberFlix TV video-on-demand app. It probably goes without saying, but it also works great on almost any Android TV Box, phone, or tablet.
Finding a variety of blockbuster movies and TV shows, CyberflixTV delivers thousands of quality links. Popular, Trending Series, Airing Today, Top Rated, Action & Adventure, Comedy, Crime, Animation, and other categories come with this fantastic app.
Merge CyberflixTV with a Real-Debrid account for a premium streaming HD experience free of buffering issues.
In this MTM step by step CyberFlix TV guide, I teach how to get this APK downloaded and installed onto an Amazon Firestick 4K. These same steps work with all FireOS devices and most other Android streaming TV Boxes, phones, and tablets.
Advanced Android and Firestick User Info
CyberFlix APK installer link: http://mytm.pw/cftv
Note this shortened URL points to the official CyberFlix TV APK download file located at https://archive.org/download/mx-player-v-1.24.4-premium-arm-8-64-bit-color-ml/CyberFlix-TV-v3.2.3[Ad-Free].apk, which itself redirects to a web archive server nearest to you for the fastest download speeds possible. The shortened version makes it much easier to type with the Firestick remote control and on-screen virtual keyboard.
This ad-free app will automatically update to the latest version when a new one becomes available.
Anonymously Stream with CyberFlix TV APK
When using free streaming apps such as the ad-free CyberFlix TV APK, a securely encrypted VPN is highly recommended to hide your identity, location, and online activities. Many experienced free video streamers, including everyone here at My True Media, prefer Surfshark VPN for price, speed, and privacy.
Providing the fastest VPN server speeds available and helpful 24/7 live chat support, Surfshark VPN has easy to use apps, including a Fire TV Stick native app. We've also arranged a special discount exclusively for My True Media readers.
Right now, you can try the Surfshark VPN app free for 30 days. Get the fastest, most secure VPN available risk-free with their 30-day money back guarantee.
Why is VPN Important?
If unsure what a VPN is, how it works, or why you really should use one, save yourself a lot of trouble and learn more about them.
Read Why Encrypted VPN is so Important: What is VPN?
Steps to Install CyberFlix TV Android App on Firestick, Fire TV, & Cube
You have to sideload the CyberFlix TV app onto your Android streaming device because it's not found online in the Amazon App Store or Google Play.
Learn how to sideload CyberFlix TV APK on a Fire TV stick, Android TV streaming box, or any other Android device by following below.
Before Installing CyberFlix TV APK or ANY Third-Party Firestick App
You must enable apps from unknown sources in your device settings if you haven't already done so. After downloading the APK file, neither Firestick nor Android devices will allow you to install the CyberFlix TV APK unless you enable apps from unknown sources.
Follow these same simple steps on your Amazon Firestick or any other Android streaming device.
The linked MTM step-by-step guide to enabling unknown sources details other Firestick settings you may wish to shift for your privacy and security. One such out-of-the-box setting allows Amazon to track your activities and record all your data.
Install Downloader App to Download CyberFlixTV APK
Downloader App is an indispensable tool for side-loading the CyberFlix TV APK and other apps not found in the Amazon Appstore and Google Play. Downloader, developed by AFTVnews, was explicitly made to sideload 3rd party apps.
In my opinion, Downloader is the second app you should install on any jailbroken Firestick. The first app to install is a VPN, but only if you care about your privacy.
How do you get all the best TV and movie Android applications installed on your Firestick? Download a sideloading tool like Downloader or ES File Explorer.
First, install Downloader on your Firestick, Fire TV Cube, or another Android streaming device. Easily find the free Downloader app in the authorized Amazon App and Google Play stores. Downloader works on a Firestick 4K, Fire Cube, Fire TV Stick, NVIDIA SHIELD, Android TV Box, Mi Box, or any other Android streaming device.
Then, install the CyberFlix APK file using the method below. Follow the simple prompts that guide the download and install process.
How to Install CyberFlix APK on Firestick 4K, Fire TV Stick, & Fire TV Cube
Launch the Downloader app once you have it installed. Then, carefully enter the source URL http://mytm.pw/cftv and press the Go button.

Wait a moment while Downloader helps get the CyberFlix TV APK file downloaded onto your Firestick or other device.

After the CyberFlix TV APK download is complete, click the INSTALL button.

Lastly, click DONE rather than OPEN once CyberFlix TV APK is installed so we may clean up after the installation. That APK file is now using precious space on your Firestick and is no longer needed.

Clean Up After Installing CyberFlix TV on Firestick
Once CyberFlix TV APK has successfully installed on your device, the APK installation file is only taking up storage space and is no longer needed. When you click DONE, you should be back in the Downloader app.
Let's clean the APK file out and free up some of that precious Firestick memory…
Click the "Delete" button.

Press "Delete" once more to get rid of the APK.

Move CyberFlix TV to Firestick Home Screen
Return to the Firestick home screen to find CyberFlix TV. Click "See All" under "Apps & Channels," and you should find the most recently installed apps at the bottom of the list.
Move the app icon to the front by scrolling down to and hovering over the CyberFlix TV icon (but don't open it). Click the hamburger menu "options" button on your Firestick remote control to get a contextual menu. Choose the "Move" option from the menu and select a location for CyberFlix TV. If you wish, select "Move to front" to put CyberFlix TV first in your list of apps.
You've now successfully installed the newest and most improved CyberFlix TV APK application. This is an awesome source of TV shows, movies, and other on-demand video content. Dive into the treasure troves of content using your Fire TV Stick or any other Android streaming device.
CyberFlix TV App Features & Facts
Ad-free Terrarium TV clone
No subscription or signup necessary
Huge library of on-demand movies, TV shows, and mini-series
Interface updated regularly
Real-Debrid integration
Trakt.TV compatibility with sign-in
Optional HD quality links
Extremely low rate of buffering
Excellent interface and search features
Easy download menu and subtitles setup
CyberFlix TV builds a stellar collection of high-quality SD and HD movies and TV shows from links found available for free online. This fantastic APK is one of the top My True Media Firestick app picks for 2022.
After you download and install CyberFlix TV, go ahead and customize settings to your personal preferences. There are multiple settings to adjust in the CyberFlix TV interface, as with most streaming apps.
Track Playlists, History, and Wish lists with Trakt.tv
It's easy to get and sync your Trakt.tv account with CyberFlix TV. This allows you always to know exactly where you left off in your show or movie.
Share playlists and rate shows with your network of friends. Setup wish lists of movies and shows to watch in the future, too.
Trakt.tv works well even when using multiple official and third-party streaming apps. Easily share info between CyberFlix TV, Netflix, Kodi, VLC, and many more streaming apps with the assistance of the Trakt. Tv service.
Avoid Video Buffering Issues with Real-Debrid Integration
Make your streaming experience even more enjoyable on CyberFlix by integrating with your Real-Debrid account. This way, you'll be able to enjoy more reliable HD streams. Real-Debrid serves up the highest quality HD links without annoying buffering.
Note that My True Media does not verify the legality of any apps, add-ons, or services when used in your particular region. We do not promote, host, or link to copyright-protected streams. As always, I highly recommend you check internet access and copyright laws in your area.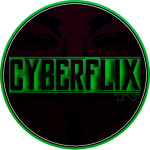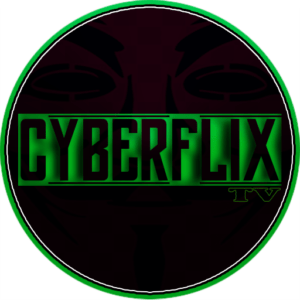 Often it is difficult to tell what content is appropriately licensed for redistribution or in the public domain while using free streaming apps.
Therefore, whenever watching or downloading video via any streaming app, it's best to protect yourself by doing so only through your VPN app. Otherwise, internet hackers and some third-party app developers can easily access your personal data.
Also, without the protection of a VPN, government agencies, your ISP, and corporations see and record your identity, location, and online activities. Make privacy a priority today. Protect yourself from prying eyes with the anonymity and security of Surfshark VPN.
Final Thoughts on CyberFlix APK
Now, get your flix fix with CyberFlix TV installed and streaming on your Fire TV Stick devices. This app is packed full of complimentary TV series, movies, anime, and more.
Related reading: Streaming Firestick Apps
Please don't hesitate to let me know if I can provide further assistance. Our MTM How to jailbreak a Fire Stick guide will help you with tricks, hacks, tips, and other help finding top working Firestick apps. Post any questions you may have regarding CyberFlix TV below. I'll do my best to reply as soon as humanly possible.
Enjoy unlimited access to the on-demand movies, and TV shows now available on your jailbroken Firestick! Binge-watching party is on and…
May your streams never run dry!
Please Share