Virtual Private Networks (commonly referred to as VPNs) are must-have tools for a variety of reasons ranging from simple data security and privacy to bypassing censorship and navigating other restrictive internet policies. While accessing a VPN server for online streaming is required to maintain freedom and privacy, this same ability can test your connection and slow download speed. This is especially annoying when streaming videos with apps or services such as Kodi or Netflix.
Multiple factors are affecting your connection speed when using a VPN. Among these are hardware, internet service provider, VPN protocol used, VPN server location, and even the encryption level you choose for online access. How these elements all work together is very important when it comes to the fastest VPN server locations speed.
In this MTM article, we outline some simple solutions to help you troubleshoot and speed up your connection. If you are frustrated by slow streaming speeds while using a VPN, then you have come to the right place. We're here to help speed up your VPN server connection!
Let's take a look at a few easy online streaming solutions to get your internet connection zooming along at lightning speed. Well, we can at least stop the constant buffering if your hardware and internet connection are capable of this.
There are many reasons for slow VPN connections when streaming, and we've experienced many of them ourselves. One thing we've learned over the years is the #1 best way to speed up a VPN connection is by using the fastest protocol the hardware will allow within your security tolerances.
Hardware VPN Connection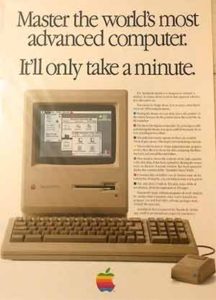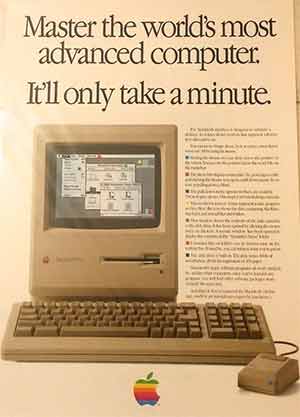 The hardware being used to stream has a significant impact on a VPN server speed and how well it functions. For example, Android TV boxes have become very popular as a low-cost streaming option, but most can't match the processing speed of the latest full tower PC speeds with VPNs. The download speed test is the fastest way to evaluate this number.
While RAM and processing power really matter to access speed, the Firestick , Fire TV and Amazon Fire TV Cube can't be beaten for streaming convenience on your television. This is the right choice if you like to travel light with VPNs.
Less secure VPN protocols don't require as much computing power, which lets slower hardware move faster. This is a very tough trade-off, but a necessary one to conquer before going out into the world wide web with your naked and raw data freely offered to anyone wanting it. Choose to get the fastest download speeds or the ultimate private web experience.
If you absolutely must have low buffering with high-speed throughput for streaming high-quality video without great hardware, at least use a lower security VPN protocol for some privacy. It is far better to use VPN apps and server networks than freely providing your info to all the hackers laying in wait to gather your data.
VPN Protocols Explained
There are many VPN service protocols to test, each to encrypt data over the internet. Each protocol is suitable for different types of online activities. There are pros and cons to be considered with some harnessing better data encryption or streaming speeds than others. The most common VPN protocols in use today are explained below.
PPTP: Obsolete Security Privacy Technology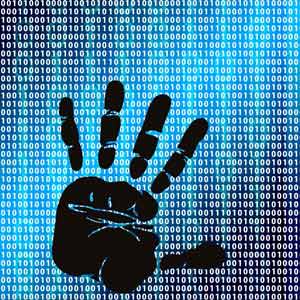 PPTP (Point-to-Point Tunneling Protocol) is one of the oldest VPN protocols still in use to access the internet today with VPNs. Although it is universal and easy to set up, it has some limitations. The main issue with PPTP is that it was initially designed in the late 90s. Installed with Windows 95, it was created to work with dial-up network connections on Windows.
Even though it's not a secure protocol, PPTP is still widely used when streaming video and other bandwidth-intensive content like Netflix or Kodi streams. To get the fastest download speeds, PPTP is a good option based on a number of Windows download test results. This Windows-based protocol has stood the test of time!
While not good at securing online banking services, it's a good VPN connection for changing your IP address and apparent location quickly to unlock and access geo-restricted websites, a streaming service such as Netflix, or Kodi add-ons. Smart DNS or a simple proxy server, while not private or secure, might be a better option to provide geo-restricted content rather than PPTP.
Point-to-Point Tunneling Protocol can leak your private information like the Titanic but offers a ton of VPN streaming service speed. If simply streaming video from a trusted source while knowing the laws in your area don't forbid your doing so, PPTP isn't a terrible option based on tests. Otherwise, steer clear and pick another option for better VPN connection speeds.
L2TP/IPsec: Tunnel & Encryption Bundle
L2TP/IPsec (Layer 2 Tunneling Protocol), a VPN protocol developed by Microsoft, is similar to PPTP in that it's also for tunneling. L2TP doesn't have its own built-in encryption technology features either but is often bundled with another protocol that does. L2TP is often plugged into something else to secure data packets before and after it leaves the L2TP tunnel.
L2TP has been bundled together with IPsec so often the pairing has become a standard VPN access protocol commonly used today. Unlike PPTP, when combined with IPsec, this protocol doesn't have the same super-fast tunneling test speed for streaming. It does provide reasonable security for most applications, though.
One major problem with L2TP/IPsec is it defaults to the internet Port 500, which makes it easily detectable and blocked. If you live in an area that blocks the use of VPNs, this may not be your best option.
SSTP: Proprietary Microsoft Protocol – Windows Only
SSTP (Secure Socket Tunneling Protocol) doesn't suffer from the VPN server blocking vulnerability that L2TP does. There are many internet privacy benefits to the SSTP secure protocol.
However, this protocol is specific to the Windows operating system. SSTP is a proprietary protocol wholly owned and operated by Microsoft. If seeking a Windows-based protocol for streaming speed, this might be your best choice. If using another operating system, you may be out of luck without adding layers of processing complexity that can slow your streaming connection.
One key advantage of VPNs using SSTP is they can defeat many forms of VPN blocking by using TCP port 443, which is the standard port all SSL websites use. There's a good chance you can access SSTP to get around VPN blocking if using a router running Windows. This operating system is so prevalent in most parts of the world that online snoops rarely recognize SSTP. Experience private geo-blocked content using SSTP on Windows on a secure server.
OpenVPN: Open Source Trusted Secure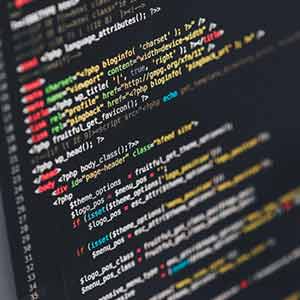 OpenVPN is the most widely used, secure, and flexible VPN server protocol you can take advantage of. Being very mature and receiving constant attention from developers around the world, it is an extremely secure and robust protocol. Due to the nature of open source development, security flaws are put to the test, quickly found and fixed.
This open nature makes Open VPN very secure for streaming data access. Everyone can see the code and tell if there are vulnerabilities. When updates are suggested, the internet VPN community looks them over to make sure they're secure and have no backdoors or worse attached.
Unfortunately, this level of privacy comes at the price of speed. Slow download speeds have been the biggest challenge of Open technology, though recent updates have boosted its throughput speed somewhat when running a speed test.
There are two updated versions of Open VPN to choose from. One uses the OpenVPN UDP (User Datagram Protocol) internet transportation protocol while the other utilizes OpenVPN TCP (Transmission Control Protocol). UDP has faster server download speed than TCP typically, but this isn't always the case. It's also typical for TCP access to be more stable than UDP, but again, this is not always the case.
While TCP is the most commonly used protocol on the internet for its stability, UDP may, in fact, be more stable depending on other factors in your VPN tunnel connection. The hardware a VPN app runs on also makes a big difference between the speed and stability of UDP vs. TCP.
We recommend running stability checks and a speed test with each TCP and UDP VPN server connection. Fully test which works best with your hardware and connection.
IKEv2/IPsec: Superior Speed & Stability – Blocking & Leak Vulnerability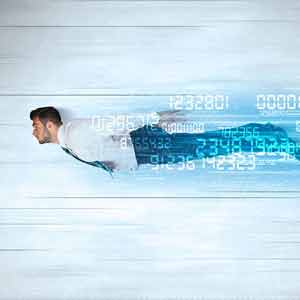 IKEv2/IPsec (Internet Key Exchange version 2) provides the fastest speed as its defining feature. Though the latest version of IKEv2 still relies on Blackberry technology for security, it now also supports other platforms.
The newest version is groundbreaking with its focus on VPNs for mobile security, allowing shifts between internet connections such as WiFi and broadband cellular networks without dropping the VPN connection speeds or tunnel. IKEv2/IPsec also offers an improved ability to reconnect when internet connections are interrupted.
Many VPN providers hesitate to support this technology due to its Microsoft and Cisco corporate ownership and development. It is believed vulnerabilities could be built into the IKEv2 protocol at the behest of government organizations. Fastest download speed is a perk.
Very few VPN service providers utilize an open source IKEv2 implementation for high streaming connection download speeds and the data security of community oversight. Surfshark VPN employs the most secure implementation in the world with the greatest community of encryption experts working on it. Along with full IPsec encryption, this IKEv2/IPsec combination has lately proven one of the favored protocols for high-speed internet connections through an encrypted VPN tunnel.
Is Your VPN Service Slow?
While slow streaming download speeds are an issue with many low-end and so-called free VPN providers, most top-tier VPN service companies invest heavily in global servers and protocol optimizations.
Be sure to check our article on free VPNs if curious about the best free VPN service providers and how they pay to keep their servers running.
Before transferring to another service provider for faster VPN connection speeds, we recommend switching protocols or hardware.
How To Change VPN Protocol
First, check the VPN software settings for the option to change from one protocol to another. If you want extra data security, and speed is less important to you, you may want to choose the OpenVPN TCP protocol. For the best streaming video speeds, try OpenVPN UDP protocol.
Note that the stability of OpenVPN UDP is not up to the stability of OpenVPN TCP for most network applications.
Depending on the streaming hardware you are using to access the internet, some protocol options may not be available. Most Android TV boxes such as Fire TV, Firestick and Fire Cube are usually given two options, OpenVPN UDP or OpenVPN TCP. In that case, it is a "simple" choice between encryption strength and connection speed.
Encryption Strength VS Connection Speed
While most VPN users want the best encryption services possible, there are speed trade-offs. Security and speed are often at odds with VPN protocol server providers. We suggest trying different protocols and running speed tests to strike a balance between safety and security. Slow hardware can use a less secure VPN Protocol to gain speed because these protocols don't require as much computing power.
If your internet connection speed test results seem slower than you believe they should, then try lowering the level of private encryption. This should be a last resort solution, in our opinion. If streaming a video that you're absolutely certain is properly licensed or in the public domain, then turning down encryption levels might be acceptable to stop any potential buffering and experience better results.
VPN Optimized Hardware Router Solution
If you'd like the fastest download speeds available with a secure VPN server, try loading the Surfshark VPN app onto a NETGEAR Nighthawk AC2600 . A VPN capable router of this sort provides the best pairing of VPN and hardware to get an ultra-fast connection speed while also providing the most securely encrypted throughput available.
Placing the Surfshark VPN app on a fast VPN-enabled router also allows for more devices to be connected that the Surfshark VPN unlimited device limit on your account. Devices accessing the network locations through a router with Surfshark VPN enables you to get the full protection of their military-grade encryption and worldwide locations IP address masking.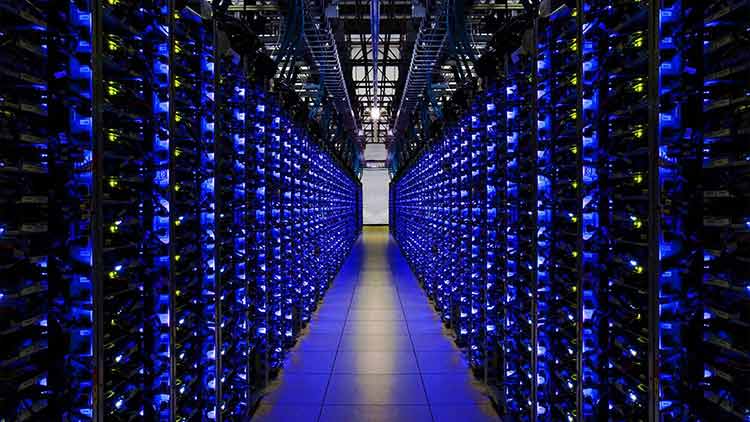 The only thing left to test is the quality of your internet service itself.
Dealing with your ISP (internet service provider) is far beyond the scope of this "VPN speed tests" article. Just make sure you're encrypting all your transmitted data through a securely encrypted VPN web server on all devices no matter your location.
If not doing so, it's very likely your ISP is slowing your connection down when streaming and even blocks access to much of the internet from your devices. This is especially true for a number of users of free movie streaming apps and free live sports streaming Kodi addons.
Streaming VPN Protocol Summary
You'll find that VPNs are a modern-day requirement for online privacy and getting around censorship and other network restrictions. Using the proper protocol results in speeding up or adding more data security to a connection. Find and get a VPN based on your individual web needs. Look for the fastest speed test results and find a VPN with a number of web server locations. Test, test, and more tests!
Getting around geography-based censorship, such as when streaming Netflix content and securely locking down communications when planning a coup have many different VPN apps protocol requirements.
Even with all the options available, beware of substandard VPN app and server providers. While most VPNs list a number of bandwidth and security services, we've run speed tests and measured security protocols associated with different VPN providers thoroughly.
This has caused us to choose Surfshark VPN. We implement their service on our own connections, significantly improving our online experience.
We also promote this single VPN on MTM because we feel avoiding corporate control and taking advantage of the unparalleled privacy offered by open source protocols is of utmost importance. Make privacy a priority today and…
May your streams never run dry!
Please Share