Playlist Loader Kodi addon will make your free IPTV M3U playlists streaming experience easier and more enjoyable without a subscription. Did you think Kodi was just a great way to watch free movies, TV shows, and live sports online? Kodi also excels at streaming free IPTV online with M3U playlists, especially with the Playlist Loader Kodi addon installed.
The Playlist Loader Kodi addon allows for loading multiple M3U playlists at one time without overwriting or removing other IPTV lists. This Kodi addon helps you create, customize, and manage your free IPTV links in M3U playlists.
For those of you who enjoy binge-watching from time to time, this addon has you covered when you input a few M3U playlists with TV channels. This gives nearly unlimited IPTV free server streaming movies, TV shows, and even live sports and news coverage from around the world.
Follow this fully illustrated, step-by-step guide and learn how to install Playlist Loader. Then, you can input multiple M3U8 and M3U IPTV playlists and enjoy watching IPTV free online.
Playlist Loader for Multiple Free IPTV Playlists
Playlist Loader Kodi addon was once available through the SuperRepo repository. SuperRepo was shut down along with many other addons and repos last year. The scrutiny and harassment from anti-piracy groups drives many in the Kodi community to give up and pack it in. Find the Playlist Loader Kodi addon housed at the Kodil Repository along with other great Kodi addons such as Exodus, Genesis, Bennu, UK Turks Playlist, Pyramid, Phoenix, and many others.
How to Anonymously Watch Free IPTV Channels
When using Kodi and other free streaming apps, an encrypted VPN is highly recommended to hide your identity, location, and online activities. Many experienced Kodi users, including everyone here at My True Media, prefer Surfshark VPN.
Providing the fastest VPN server speeds available and helpful 24/7 live chat support, Surfshark VPN has easy to use apps, including a Fire TV Stick native app. We've also arranged a special discount exclusively for My True Media readers.
Try the Surfshark VPN app now and get the fastest, most secure VPN available risk-free with their 30-day money back guarantee.
Why is VPN Important?
If unsure what a VPN is, how it works, or why you really should use one, save yourself a lot of trouble and read this article:
Before Installing Playlist Loader Kodi Addon for Free IPTV
With the release of Kodi 17 Krypton, XBMC Foundation decided to require some setting adjustments prior to installing third-party addons. You must make these settings adjustments first. Check our guide to Enable Unknown Sources to get Kodi set up for these wonderful addons. Kodi will not allow the Kodil repo source without switching Krypton and newer settings on.
If you have a custom skin or build installed, you may also want to re-enable Estuary (Kodi's default skin). The following step-by-step guide to accessing free IPTV links by installing Playlist Loader uses images from Estuary. It may be easier for you to follow along visually this way if you don't have much experience with Kodi or IPTV playlists in general.
How to Watch IPTV Free? Install Playlist Loader Kodi Addon!
Kodi has long been known as an excellent way to watch streaming movies, TV shows, live sports, and more online. Most people don't recognize its potential to stream free IPTV channels and access M3U playlists for nearly unequaled access to IPTV channels free. With the right M3U playlist, you can watch everything the other third-party addons find and offer to you.
You can install Kodi on nearly any internet capable device to stream free IPTV channels with the Playlist Loader Kodi addon. That includes the Windows or Macintosh PC, iPhone, Android TV box or phone, and of course our personal favorite the Amazon Firestick.
How to Install Playlist Loader M3U Player Home Repo Source
Note that the official Kodil repository source location may be down. The address (http://kdil.co/repo/) is under constant attack by anti-piracy zealots, so is down quite often. We provide a couple alternatives here that are working at this time.
Enter System manager by clicking on the icon that looks like a gear cog.

Go into the File manager directory.

Double click on Add source.

Then, click where it says None in order to input a custom url.

Type in a working Kodil repo source URL such as http://www.lvtvv.com/repo/ or https://androidaba.com/addons/, then click OK.
Enter the name kodil on the text area for the media source, then click OK again.
Double check for errors, then click OK to complete the installation of the Kodil source info.
How to Install Playlist Loader Kodi Addon on Krypton Version 17.6 and Leia Version 18
With Playlist Loader installed on Krypton or Leia, all you need is to know the URL to an IPTV free server containing an M3U playlist with TV channels to enjoy all the IPTV channels free. After the Playlist Loader installation guide, we point you to a great M3U playlist download with hundreds of free IPTV links in it.
Go back to the Kodi's main menu by clicking on the back button twice on your Fire TV remote. Then click on Add-ons on the left.

Then, click on Add-on browser icon, which looks like an open box in the top left.

Click Install from zip file from the list provided.

From the pop-up box choose the kodil source we installed earlier.

Select the repository.kodil-1.3.zip file by clicking on it or selecting and moving to OK button. Note that this file may be found within a repository directory or similar depending on which repo source you've used to access it in.

A dialog will slide in from the right to inform you that the Kodil Repo is installed. Move to the last section of this guide to zip this install of Playlist Loader up!

How to Install Playlist Loader Free IPTV M3U Player Addon
Finally, to get the addon into Kodi so you can install multiple IPTV free server playlists to watch free IPTV channels online, run through these simple steps.
From the Add-ons browser click on Install From Repository.

Select the Kodil Repo to install Playlist Loader from.

In the Kodil Repo directory go to Video Add-Ons.

Choose __Playlist Loader__for installation.

Click to Install!
Soon, you should see in the top right a pop-up dialog informing you the Playlist Loader add-on installed!
How to Install and Use Playlist Loader M3U Player Kodi Addon on Fire Stick
Installing Playlist Loader Kodi addon M3U player is one of the best ways to jailbreak a Firestick. Once you have this free IPTV channels plugin installed onto your Fire Stick, you still need an M3U playlist with TV channels to enjoy.
Add a New IPTV List M3U
Most users will head to the Add a New List option on the Playlist Loader Kodi addon main menu to input IPTV free server. There you can create your new IPTV playlists and stack free IPTV links for later watching enjoyment.
We will help you get started with your first collection of free IPTV server links. Follow these simple steps below to creating new M3U playlists in the Playlist Loader Kodi addon.
In the main Playlist Loader Menu click on Add a New List.
Name your new M3U playlist anything that you want.
Next, you will be given two M3U playlist type options. You may create either a Local-list (File) or input a Remote-list (M3U playlist URL).
If you choose to select a Remote-list, you will be able to add online M3U playlists.
You will be prompted to enter the URL of the IPTV playlist to add a remote playlist. Enter the playlist URL and click OK.
Then, you'll be asked to choose a logo, which is optional.
Your new playlist should be saved under the name given to it earlier. You can access it on the main menu.
Selecting a Local-list enables you to add a preexisting local playlist which you've already created on your system.
Access Many M3U & M3U8 Playlists for Free IPTV Channels
For a great alternative M3U8 player addon for Kodi, check our M3U Playlist URL article to install your first IPTV playlist and enjoy hundreds of IPTV channels free.
You can also watch thousands of free streaming IPTV channels with the many playlists available in our Fluxus IPTV channels article.
It really is that easy to watch free IPTV online. You will be able to stream free IPTV channels and other M3U playlists content directly through Kodi by simply opening your personal playlist. Place every IPTV free server you want in there. The Playlist Loader addon is a really great way to manage and organize all your favorite IPTV playlists and will quickly become an essential part of your Kodi home entertainment center experience. Now get to it; download, gather, create, and most importantly…
May your streams never run dry!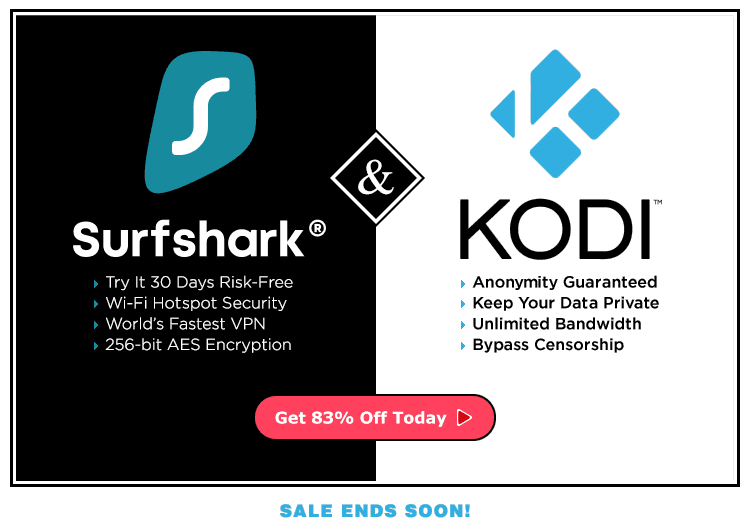 Please Share!