SportsDevil is the most well-known third party Kodi addon for streaming live sporting events and replays free online. With its wide variety of replay and live IPTV HD sports streams, Sports Devil is often considered the ultimate Kodi sports addon for fans of all types of professional sports.
Keep reading for a step-by-step guide on how to install one of the greatest sports Kodi add-ons of all time. The Kodil Repo will be used for SportsDevil January 2020 installation in the detailed tutorial later in the article, though the Loop Repo is used in the quick install guide.
January 2020: While it works great to access live sports events (Premier League, NFL, etc) when used properly, SportsDevil and other free streaming Kodi sports add-ons (and many Firestick sports apps) can find live game streams not properly licensed for redistribution. These apps and add-ons have become the targets of corporate legal departments, government agencies, internet service providers, and copyright infringement watchdog groups. It's always highly suggested to only connect through your Surfshark VPN app to watch live sports broadcasts and networks in this way. Without the encrypted protection of a VPN, you may quickly find yourself facing internet blackouts, court cases, stolen identity, and worse.
Aside from monitoring and recording your Internet activities, most streaming sports are actively blocked when you access them in plain sight. SportsDevil provides abundant streams when using the steps from the following guide and a VPN protected connection. Encrypt your streams; seriously. Anyone using Kodi third-party sports add-ons recently without an encrypted connection is having their information gathered for potential future litigation (pending court cases).
While SportsDevil is a great sports streaming Kodi addon when set up properly, the best working American football streaming addon for Kodi is currently Gridiron Legends from the Nole Dynasty repository. If you're wanting to watch live or replay football games, the latest version of SportsDevil's NFL and NCAA football coverage can't compete with the Gridiron Legends addon.
Quick SportsDevil Install Info Updated January 2020
Learn how to install SportsDevil on Kodi then keep it updated with the latest working version. This ultimate sports addon can be found in many versions and forms in various repositories. The most recent and best working version is hosted by both the Loop and Kodil Repositories.
Best Repo for Updated SportsDevil
Repo Name: Loop Repo
Source URL: https://loopaddon.uk/loop
Sports Devil Updated Kodil Repo URL
Repo Name: Kodil Repo
Source URL: http://www.lvtvv.com/repo
Quick SportsDevil Download & Install
Click Kodi System icon then on File manager, Add source and None.
Enter https://loopaddon.uk/loop and OK.
Name it loop then click OK again.
Now click Kodi Add-ons then Add-ons browser icon , Install from Zip File, loop, and repository.loop.zip
Select Install from Repository.
Choose the Loop Repository then Video add-ons, SportsDevil and the Install button.
Please Share Free Kodi Live Sports Streams
You should be able to connect to an encrypted server with your Surfshark VPN app to access any live sports streams going on right now or within the next few minutes. Note that most game and event streams aren't available until very shortly before the start of play.
Many streams are blocked by internet service providers, especially in the USA and UK markets. The only way to bypass this censorship and watch streams with many Kodi add-ons is by using an encrypted VPN tunnel. Without your VPN app connected, you may not even see the available streams.
How to Anonymously Watch Free Live Sports TV Online
When using Kodi and other free streaming apps, an encrypted VPN is highly recommended to hide your identity, location, and online activities. Many experienced Kodi users, including everyone here at My True Media, prefer Surfshark VPN.
Providing the fastest VPN server speeds available and helpful 24/7 live chat support, Surfshark VPN has easy to use apps, including a Fire TV Stick native app. We've also arranged a special discount exclusively for My True Media readers.
Try the Surfshark VPN app now and get the fastest, most secure VPN available risk-free with their 30-day money back guarantee.
Why is VPN Important?
If unsure what a VPN is, how it works, or why you really should use one, save yourself a lot of trouble and read this article:
Before Installing ANY Kodi Third-Party TV Addon
The release of a Kodi 17 Krypton update brought new security settings designed to block the installation of third-party add-ons by default. Fixing this requires a simple Kodi preferences adjustment. Please read our open reference to Enable Unknown Sources guide which teaches how to make Kodi allow the installation of unofficial add-ons.
It's necessary that you make this adjustment to enable unknown sources; otherwise, Kodi won't accept the Kodil repo source and installation will fail. Once it's done, you shouldn't have to adjust this setting again. You'll be ready to access all the best Kodi repos and great working add-ons that the Kodi community has to offer.
SportsDevil Kodi Sports Addon Installation Guide
Follow our step by step guide on how to install or update this great Kodi add-on for live sports streaming and replays. This open video add-ons installation guide is divided into multiple segments.
The tutorial images show Fire TV or Firestick. Each easy step will work pretty much the same using any Kodi Leia, Krypton, or Jarvis installation settings.
First, you need to open and provide Kodi with the Kodil repository's location.
Then, download and install the repository update, also known as the Kdil or Kodisrael repo.
Finally, you will download the SportsDevil add-on to get it on your Kodi Fire Stick device and enjoy.
To get a definitive SportsDevil repo is not easy, but Kodi Israel Group (Kodil) has been doing a good job of keeping the latest working Sports Devil version available for a very long time. You'll find this version highlighted in our list of best Kodi sports addons along with many other great working free live sports streaming addons. You can easily get any available NCAA or NFL football game (including the Super Bowl), MLB baseball game (including the World Series), any NBA match, or even a Formula 1 race or golf tournament stream working if you're into it.
All images accompanying the steps in this guide will feature Kodi 17 Krypton's default Estuary skin. Using these same examples should also teach you how to install SportsDevil on Kodi 18 Leia. You may find it easiest to re-enable the default Kodi Estuary skin if following this visual step-by-step guide.
How to Install the Kodil Repo Source Location on Kodi
The SportsDevil Kodi add-on is hosted by the Kodil Repository. Before you can install and enjoy this great sports streaming add-on, you must first provide Kodi with the source location for the repository. Follow the steps below to complete this first stage of installation.
On the Kodi home screen, select the System icon to open the settings area. It looks like a gear cog at the top of the menu.

Next step, click on File manager near the bottom right.

Select Add source on the left side.

Select None to add a custom URL.

Enter the following URL EXACTLY: http://www.lvtvv.com/repo and then click OK.

Type the name kodil into the text area directly below the source address, then click OK again.

Check again for typos before clicking OK one final time to give Kodi the repo's source location.
How to Install the Kodil Repository
Now that your friendly SportsDevil app (Kodi) can actually find where the Kodil repo is located, it is time to install this repository. You must complete this task before installing the SportsDevil sports streaming Kodi addon. Follow the latest step by step instructions below to get it done.
Make your way back to the Kodi home screen and select to open the Add-ons menu item.

Select the Add-ons browser icon above the menu. It looks like an open box and sometimes called the Package manager.

Choose Install from Zip File.

Click open the kodil source installed earlier.

Select the file repository.kodil-X.X.zip (repository.kodil-1.3.zip at time of writing).

A pop-up window will appear in the upper right corner to confirm the Kodil repository was successfully installed.

How to Install SportsDevil on Kodi
Sports fans seeking your fix of athletic competition get video streams soon. Only one more installation step stands between you and endless hours of open HD sports streaming bliss.
After you download the SportsDevil repository from its internet home, you must simply take the step to get and install SportsDevil to watch all the available football, baseball, basketball, and more that your Fire Stick can handle. Follow each step below to complete this final installation process on your Fire TV Stick.
Remain in the Add-ons browser menu, then select Install from Repository.

Choose the Kodil repository.

Then, select Video add-ons in the Kodil repo directory.

Click on SportsDevil addon in the list.

Select the Install button to start the SportsDevil download and install.

A pop-up message should appear letting you know that SportsDevil Add-on installed successfully.

SportsDevil Features
Whether wanting to watch football, baseball, cricket, hockey, basketball, soccer, or stream nearly any other sporting event, SportsDevil is the one-stop Kodi addon to fulfill your every Kodi sports streaming need.
The SportsDevil add-on hosts content from every major sports league. This includes NFL, NHL, NBA, English Premier League, MLB, UFC, Indian Premier League, the US Open Tennis Championships, and more sporting streams! No matter what competitor or team you root for, you'll find them streaming 24/7 on the SportsDevil Kodi addon.
The SportsDevil Kodi add-on is the best available for live sports streaming and replays when it's working. It finds nearly every high-quality sports content stream you need. No matter which sports event you follow, the latest SportsDevil likely has live streaming coverage and replays to open and watch whenever you want. Note that links for live sporting events such as football, baseball, basketball, MMA fights, and far more probably will not be available online to be found by SportsDevil until right before the event is scheduled to start.
With all of this going for it and much more, SportsDevil has earned its reputation many times over as one of the best Kodi addons of all time.
Featured Sports Within SportsDevil Kodi Add-on
Football (American)
Football (Soccer)
Basketball
Baseball
Tennis
Cricket
Formula 1
Boxing
Hockey
UFC
You'll get many more great sports streaming free online today with SportDevil Kodi add-on than these. Whatever your sport of choice is, you can almost certainly find it in the SportsDevil addon as a live stream or video on demand replay. This addon features leagues across the spectrum, from college sports to local matches and all the way up to the pros. The video is offered in qualities ranging from 480p SD to 1080p HD depending on your preference and internet speed.
Kodi Sports Devil Menu Categories
Favourites: easily bookmark your preferred channels and favorite streams.
Blogs: catch up on sports news from some of the best sports writers online.
Highlights: watch the most memorable and spectacular moments of recent matches.
Live Sports: tune in to live sports streams online and catch the game as it happens.
Sports TV: view a wide variety of sports events and catch up with sports replay channels.
Live TV: stream broadcast network TV shows and movies live online as they are aired.
SportsDevil is How to Watch Live Sports on Firestick
Even if you aren't watching sports events in SportsDevil, chances are the Kodi addon you are watching with is using SportsDevil as a Kodi addon dependency. Many Kodi addons with even a small amount of sports coverage do so, as SportsDevil sets the standard for rebroadcasting or streaming sports coverage live from around the world.
Note: The Loop repo may be the best place to get the latest Sports Devil, though it has not stood the test of time like Kodil. The Kodil repo address changes on occasion, so check the Kodil Repository article if you find SportsDevil not working or updating properly. The live Sports Devil addon was also found in the Supremacy Kodi repository, though that is down and not working for now. In the case of SportsDevil not working or going down, be sure to checking back here. We will update this article to let you know if SportsDevil has been updated by another developer or is most recently housed in a different repository. We'll also let you know if this version just stops working altogether.
SportsDevil Addon 2020
Download SportsDevil and install on your jailbroken Firestick to enjoy watching your home team clobber their nemeses for free. Do all this and more from the comfort of your own recliner with SportsDevil and…
May your streams never run dry!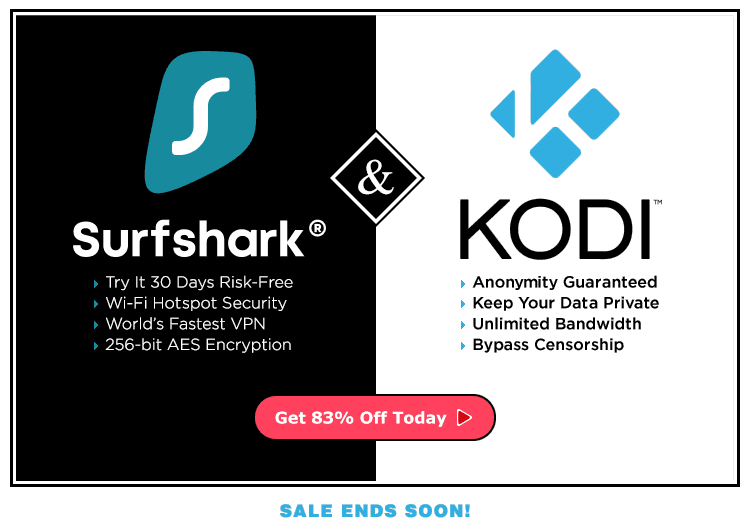 Please Share!