The best APKs or Android apps for free streaming movies have provided cord-cutters with a new online alternative to subscription-based entertainment. APKs are now available for nearly every streaming device, including the most popular streaming stick today, the Amazon Firestick.
The Firestick is used by millions worldwide due to its low price point and side-loading capabilities. Download, install and gain access to the top free movie streaming APK apps for Amazon Fire TV and a jailbroken Amazon Firestick.
In this MTM article, I provide a list of must-have APKs that you won't find on the Amazon App Store. Use these to watch free cable channels and movies on Amazon Fire devices and Android mobile phones and tablets. The most excellent APK apps for sports, films, games, news, music, and TV shows stream free media right into your home on these well-liked TV boxes and HDMI devices.
How to Stream Free Movies & TV Anonymously
When using free streaming apps, a securely encrypted VPN is highly recommended to hide your identity, location, and online activities. Many experienced free video streamers, including everyone here at My True Media, prefer Surfshark VPN for price, speed, and privacy.
Providing the fastest VPN server speeds available and helpful 24/7 live chat support, Surfshark VPN has easy to use apps, including a Fire TV Stick native app. We've also arranged a special discount exclusively for My True Media readers.
Right now, you can try the Surfshark VPN app free for 30 days. Get the fastest, most secure VPN available risk-free with their 30-day money back guarantee.
Why is VPN Important?
If unsure what a VPN is, how it works, or why you really should use one, save yourself a lot of trouble and learn more about them.
Read Why Encrypted VPN is so Important: What is VPN?
Please note that installer APK files are designed for small Android device interfaces such as those built into Firesticks, mobile phones, and tablets. Install any of the following APKs on your jailbroken Firestick, Fire TV, or another Android device with ease. Variant install files for any iOS device such as iPhone or iPad, are available for almost every application mentioned below.
For easy installation of third-party TV box apps, you'll find many FileLinked codes. These allow you to watch free TV shows and on-demand films, live sports, play games, and enjoy music. Even PPV events or cable news network broadcasts will be available on your Amazon FireStick.
What APKs can you get on a jailbroken Firestick?
The following are considered the best working apps for jailbroken Firestick devices at this time. Before you can access these free third-party apps, you will need to enable apps from unknown sources within the Amazon FireOS Settings. The article link also shares a few tips and best security practices to watch free movies and TV shows online.
It is highly recommended always to hide your online activities and protect your privacy with a top encrypted virtual private network.
Best APKs to Watch Free Movies and TV Shows on Firestick
Surfshark VPN App
Surfshark VPN app securely encrypts all of your data (including videos you download or stream), making them appear as random digital noise to anyone trying to spy on your internet activities. You need this one securely encrypted, high-speed connection while using any free films APK application. This best practice applies to any Fire OS, Android, Mac, Windows, or iOS device.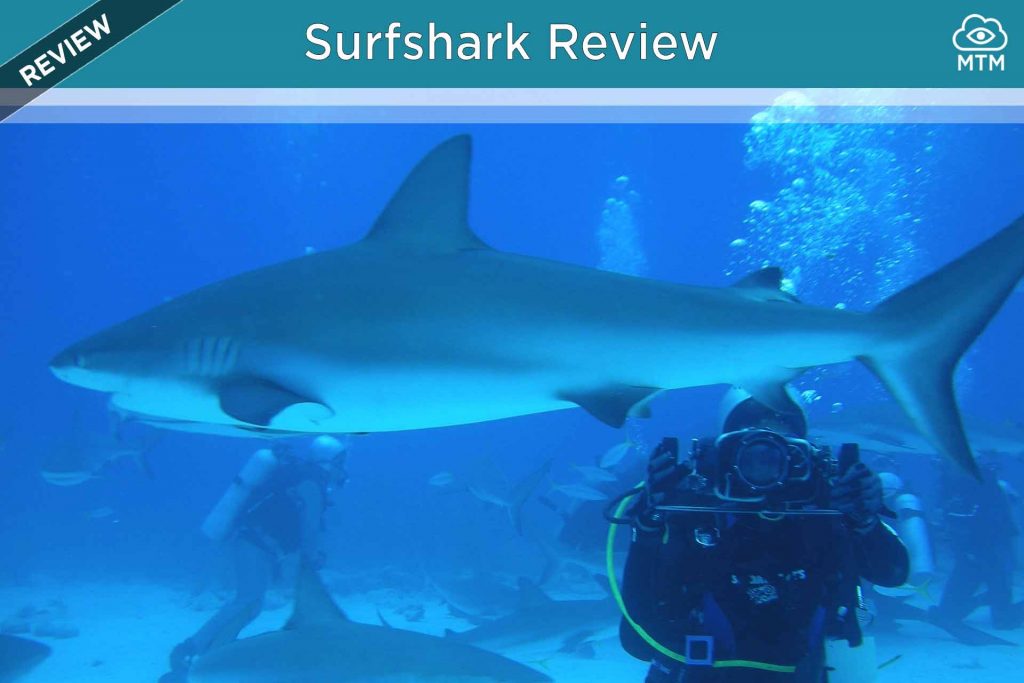 Internet service providers, social sharing sites, and Governments all watch, track, and record their customers, visitors, and citizens' internet activities. This surveillance results in your data sold to advertisers, held for future profit and can be used in legal proceedings against you for copyright infringements. Using the Surfshark VPN app removes this risk with military-grade 256bit AES encryption.
Surfshark VPN APK has proven to be the fastest, most secure virtual private network available for streaming. Eliminate buffering while becoming anonymous online. Surfshark virtual private network automatically connects to the fastest network server accessible. You can also choose to bypass geo-restrictions and other censorship by selecting a specific server from the thousands available worldwide.
Surfshark VPN features make it the best virtual private network for Firestick and other Fire OS, Android, Windows, iPhone, or iPad, users streaming content through the best free movie apps online.
Download & Install Surfshark APK
Right now, you can try the Surfshark VPN app free for 30 days. Get the fastest, most secure VPN available risk-free with their 30-day money back guarantee.
Why is VPN Important?
If unsure what a VPN is, how it works, or why you really should use one, save yourself a lot of trouble and learn more about them.
Read Why Encrypted VPN is so Important: What is VPN?
Cinema HD APK
Cinema HD APK is a popular free streaming APK app that provides a few ways to enjoy your favorite shows. This APK app for watching free films and TV programs on an Amazon Firestick, Fire TV, Fire TV Cube, or another streaming device is a must-have for cord-cutters.
The developers regularly update Cinema HD with the latest movies and TV Shows for your entertainment.
Choose a title and Cinema HD will autoplay the first available stream that works well with your internet connection and device. This feature helps you avoid having to wait for Cinema APK to scrape the web for all the available online sources.
Another way to watch videos with Cinema HD is by downloading the content file first. This torrenting practice is familiar with many of the top APK apps for free films and TV shows because it provides buffer-free higher quality streams. Although, downloading the videos using the BitTorrent protocol shares your location and identity with all other computers on the BitTorrent network watching the same title. To stay safe and anonymous, always turn on your virtual private network app and connect through a secure server while streaming content via any of the best APK apps listed in this article.
Search for titles, browse the many categories and channels available in the Cinema HD app quite easily with your Firestick or another remote. Filter results by genre and discover many other useful features in Cinema HD.
Dismiss Cinema HD sponsored ads by using the back button on your Fire TV or another remote.
Read more: Cinema HD APK Install
Download & Install Cinema APK
mytm.pw/cinemaapk
The address provided above to download Cinema HD is a shortened version of raw.githubusercontent.com/TeruSetephen/cinemaapk/master/release/cinema-2.1.7.apk URL. I've provided this to save you time typing with your Firestick or another remote control, which can be quite frustrating.
Kodi
Kodi remains the undisputed APK champion and will not be going away anytime soon. As an open-source project, Kodi receives constant oversight, quality checks, and maintenance from a vast community of developers. Kodi APK doesn't provide direct links to online content, although third-party add-ons do. You can source the best Kodi addons dishing up free-flowing streams here on My True Media.
Kodi has an Android application available which qualifies it as an APK app. The most-used alternative for Terrarium TV streamers, the Kodi app, is probably the most popular streaming media player currently. I have little doubt that Kodi will emerge as the uncontested leader in the online streaming world once more now that Terrarium TV is no more.
Like many other Android free streaming apps, Kodi is not at risk of being shut down or discontinued. Since it does not rely on one single developer, many independent developers within the community create add-ons and apps to work within Kodi. These third-party add-ons allow you to stream movies, TV shows, live sports, news, and other content. New addons spring up continually taking the place of discontinued independent projects.
Install Kodi on an Amazon Firestick or Fire TV, Fire Cube or any other compatible device to get started. You will then need to download Kodi addons or an all-in-one build to stream shows, movies, etc. If you choose to install a Kodi build, it will come packed with popular content via preloaded addons. Check out this great list of the best working Kodi builds to help you start today!
Download & Install Kodi
With our easy Kodi APK install guide, we show how to install this app on a Firestick, Fire TV, your iPhone, or any other streaming device.
TVZion
TVZion APK finds a good number of movies and TV shows to watch online for free, even when many other Terrarium TV clones report no data. Be aware this APK has sponsored ads showing you selections based upon your profile from the big data network of Amazon, Google, Facebook, and Apple. If being marketed to while streaming doesn't concern you, then you'll get along fine with this APK.
Of course, the developer of TV Zion would love to sell you an unlocked version without ads. Also, a few ad-free versions of TV Zion APK are floating around the web. Some of these work great, though they can be a bit unpredictable.
The best solution I've found, however, is the Blokada ad-blocker on my Firestick device. I run a Surfshark VPN app on my home router to protect every device on my WiFi network while avoiding annoying ads while streaming content.
Read More: Install TVZion on Firestick/Fire TV/Android TV Box
TeaTV APK
TeaTV APK is an (updated 10.0) Android streaming app that supplies 1080p HD free movies and TV shows for PCs and mobile devices. The excellent interface features a robust media library with tons of titles from which to choose. First, click the play button at the top of the poster to prompt TeaTV to search for streams, ultimately providing you numerous links.
TeaTV was developed for use on Android devices with touchscreens, like most free streaming APK apps. Install the Mouse Toggle app if you want to use your Firestick or Fire TV. TeaTV is not very remote-friendly.
The newest TeaTV APK app is a valid alternative to Terrarium TV. The developers have been laboring to make this application more competitive and user-friendly. One of my favorite features is that TeaTV allows you to preview the show before watching. If interested, select a title and then choose to watch the trailer. Find the 'Similar Movies & TV Shows' category to spot related TV shows or free movies of interest.
Read More: TeaTV APK install
CatMouse APK
CatMouse APK is a new, surprisingly fantastic streaming APK for your Firestick or another Android streaming device. This app has excellent features that include easy search and a content library packed full with tons of popular movies and shows, and to top it off; it is ad-free!
CatMouse APK is a challenge to use with your Firestick or another remote, but there's an easy solution. The Mouse Toggle app can help while navigating any app made for Android touchscreens. Once CatMouse is installed, feel free to dive into the massive list of movies and TV shows.
I would recommend connecting CatMouse to your Real-Debrid account for an extremely pleasurable streaming experience. You'll access available buffer-free, high-speed HD streams on the Real-Debrid servers. Make sure always to have your Surfshark VPN app running and connected on your device while using CatMouse or any free streaming Terrarium TV replacement APK.
Read More: CatMouse APK install
Typhoon TV APK
Typhoon TV APK is currently my favorite Terrarium TV replacement streaming app. If you were a follower of the dead and gone favorite streaming app, Terrarium TV, you should feel right at home with Typhoon's interface. The best feature of the Typhoon TV APK streaming app, in my view, is it's free of annoying ads!
At this time, you will need to install FileLinked for updates to the Typhoon TV APK app. Recently, the Typhoon TV APK is plagued by the dreaded "No Data" available issue along with other free streaming apps. Generally, information for the movie and TV show links found online comes from an API service at The Movie Database (TMDb). Streaming app developers now must apply for API access to this information found at TMDb, so many are turning to FileLinked.
Anti-piracy watchdog groups have been targeting popular APKs, including Typhoon TV. The third-party developers access to the data has been revoked nearly every day in the past weeks. So, the Typhoon TV developer offers updates only via a FileLinked app store to avoid the hassle. Scroll to the end of the app settings area on your device to source the FileLinked code for Typhoon TV updates.
Read More: Typhoon TV APK install
UnlockMyTV APK
UnlockMyTV, much like Cinema HD and CatMouse, finds free movies and TV shows available online. With the staggering amount of 1080p and 720p popular films and episodes, you're sure to find what you're looking to watch. When merged with your Real-Debrid account channeled through a top VPN, UnlockMyTTV provides a streaming experience well beyond many top IPTV services.
UnlockMyTV, not to be confused with UnlockMyTv, has no ads to obstruct your view. Unlike most Terrarium TV clones that dish up Google ads, forcing you to scroll to see the IPTV listings simply.
I highly recommend installing UnlockMyTV and integrating it with Real-Debrid for the highest quality streaming experience. UnlockMyTV works well on the Firestick 4K, Fire TV, and all the other popular streaming devices, including Android TV boxes.
While Typhoon TV and CatMouse may be enough for you now, it's good to be prepared for sporadic drops in access with these free streaming sites. Check here for updates to your favorite APK apps and have backup apps if the streams stop flowing smoothly.
Read More: UnlockMyTV APK install
Final Thoughts
I highly recommend that you stay within a secure virtual private network tunnel when using any of these top APK apps for watching free movies, TV shows, and other content. Top tier virtual private networks like Surfshark VPN will keep you safe by hiding your identity, location, and all your online activities… even your ISP will be unable to use spyware on you.
Feel free to ask for help, make a recommendation, or comment by contacting us below. Safely watch what you want when you want with the best Firestick APK apps and…
May your streams never run dry!
Please Share