Moviebox iOS is a great way to watch free movies and TV shows on your iPhone or iPad mobile device. For a quick and easy, detailed guide on how to download Showbox iOS (AKA Showbox APK) on iPhone & iPad, follow along!
It is a tad more difficult to get Moviebox iOS (AKA Showbox APK) working on your iPad or iPhone iOS devices compared to the setup of Showbox on a PC or Android device. Although, we've done our best to simplify the process in the following tutorials. Several methods are included below to cover different iOS versions. Based on our recommendations choose the best method for finding a working version and installing Showbox APK on your iOS device.
Moviebox offers free downloads
A great feature of Showbox for iPhone is that you can watch immediately or download content to view later. Make sure to have your VPN on when using this BitTorrent technology style service. Otherwise, your IP address and activities are broadcast to the torrent network loud and clear.
Watch Free Movies Anonymously on MovieBox HD
When using free streaming apps such as MovieBox on an iPhone or iPad, a securely encrypted VPN is highly recommended to hide your identity, location, and online activities. Many experienced free video streamers, including everyone here at My True Media, prefer Surfshark VPN for price, speed, and privacy.
Providing the fastest VPN server speeds available and helpful 24/7 live chat support, Surfshark VPN has easy to use apps, including a Fire TV Stick native app. We've also arranged a special discount exclusively for My True Media readers.
Right now, you can try the Surfshark VPN app free for 30 days. Get the fastest, most secure VPN available risk-free with their 30-day money back guarantee.
Why is VPN Important?
If unsure what a VPN is, how it works, or why you really should use one, save yourself a lot of trouble and learn more about them.
Read Why Encrypted VPN is so Important: What is VPN?
Is It ShowBox iOS or MovieBox iOS?
The names MovieBox and Showbox are used somewhat interchangeably in this article. You may be prompted to install one or the other depending on the method being used. These two free streaming apps are nearly identical in every way.
It's advised that you download both Moviebox iOS and Showbox iOS for install. This ensures you have a backup in case the other experiences difficulties. When you are ready to watch a movie using the Showbox iOS or Moviebox iOS app isn't a good time to find out the one you installed is having problems streaming.
1: Download MovieBox with TutuApp
TutuApp mobile app installer store is extremely popular with iOS and Android devices users. No iPhone jailbreak is necessary to install Tutu App nor is rooting necessary for the Android version.
When installed on an iPhone, iPad, iPod Touch, or Android device, TutuApp free allows users to download and install other premium and tweaked apps on their devices with no charge. In addition to offering tons of great hacked, cracked, and tweaked games and utility apps, the Tutu App store allows access with no login required. Moviebox iOS can be accessed easily using the TuTu app.
TutuApps free 3rd party apps have gone through rigorous security checks before they are deemed safe to download. This alternative app store offers lightning-fast speeds and a user-friendly interface. You can even download multiple apps at one time. TutuApp also keeps you updated with regular launch releases including new apps and games.
Tutuapp also offers a Tutuapp VIP edition that requires payment of $12.99 yearly because it offers more new and exclusive games and apps along with active data features. A huge benefit to the Tutuapp VIP version is that there are no ads interrupting your gaming and while watching movies found on MovieBox iOS and elsewhere. And TutuApp VIP apps are unlikely to be revoked by Apple corporate, so it might be worth checking out.
You can easily get Movie Box iOS and Show Box APK up and running quickly with the TutuApp.
Download Free TutuApp or TutuApp VIP for iOS
Open the Safari browser on your iOS device.
Go to tutuapp.vip and click on install TutuApp or Get VIP.
Once Tutuapp is downloaded, go to Settings> General Settings > Profiles > Device Management.
Find the Tutuapp certificate and tap Trust this App.
Then, hit Install and run TutuApp on your iPhone/iPad.
Open Tutuapp and search for MovieBox and install it.
You need to click Trust to use the app after installation is complete.
Connect with your VPN, open MovieBox on iOS, and enjoy a flick!
For more detailed info, check our article to download TutuApp or TutuApp VIP onto your iPhone, iPad, or iPod Touch.
2. How to install MovieBox IPA with Cydia Impactor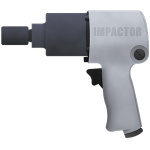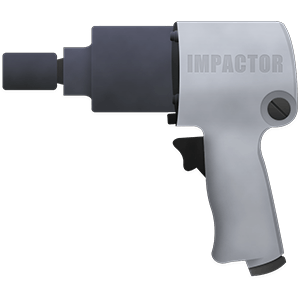 Cydia Impactor is a GUI (graphical user interface) tool for mobile devices. In this case, we will use this tool to install IPA files on iOS devices.
Important: Do not "Run as Administrator" Impactor on Windows 10 or you will be unable to use drag & drop files. If you are running Windows or MacOS on iOS devices, you need to have iTunes installed for this tool to work. However, you do not need Xcode installed to use Cydia Impactor.
First, download the MovieBox iOS IPA file onto your iOS device.
Then, download Cydia Impactor linked here Mac OS X, Windows, Linux (32-bit), or Linux (64-bit).
Make sure to connect your device to your computer by using a USB cable.
Next, open Cydia Impactor.
Then, drag and drop the iOS IPA file downloaded in step #1 onto the Cydia Impactor.
Cydia Impactor will then ask for your Apple ID and pass, which will be verified by Apple. If you're not comfortable providing your Apple ID, then you can create an alternative Apple ID and use that.
After installing the app, go to Settings > General > Profiles (or "Device Management" / "Profiles & Device Management"). Locate the profile with your Apple ID and then open it.
Next, tap on the Trust button.
Now open the app and enjoy the movie!
3: Download MovieBox APK for iOS with AppValley
AppValley is another popular third-party iOS app store offering original, tweaked, and cracked games and apps similar to TutuApp. AppValley provides many modified apps such as Movie Box HD (AKA Showbox iOS). Follow the simple steps below to learn how to install AppValley and Movie Box on an iPhone, iPad, or iPod Touch.
Open the Safari browser on your iOS device to visit the AppValley site at https://appvalleyapp.com/download/, then tap Download Link 1 or Download Link 2 (both lead to the same file from different download serices).
You'll see a popup asking permission to install the AppValley app, tap the install button and it will begin to install just like other app store apps.
AppValley may not open after installation because there is an untrusted enterprise developer error. If so, head to General Settings > General > Device Management.
Find AppValley and tap trust TWICE to change app status.
Open app, tap Library button, then tap browse button under Apps list.
There you will find a list of applications that are available for download, locate MovieBox++ and tap to download moviebox for ios using Appvalley.
Then, tap the Get button.
If it doesn't open after installation, just repeat the third step again.
Tap Trust TWICE so the MovieBox app changes to a trusted status.
Now enjoy a show on the movie box iOS app on your iPhone, iPod Touch or iPad.
4: Download and Install Movie Box HD on iOS Using TweakBox
TweakBox is another mobile app installer app store with no jailbreaking required to get Moviebox iOS (Showbox APK) working. Offering unique tweaked and cracked apps that you will not find anywhere else, Tweakbox is easy to download and install on an iPhone or iPad. Here's how to get Moviebox Tweakbox style:
Open Safari, then go to http://tweakboxapp.com. Next, tap on the Download App button. Then, the site will prompt you to install a configuration profile, tap Allow.
Tap Install up on the top right corner, then tap Install again. You'll be prompted to enter your pass if you're using a passcode to secure your iPhone or other iOS devices.
After TweakBox is finished installing you'll see a TweakBox icon on your home screen. Click on that icon, search for Moviebox and install the app.
After the installation of Movie Box is done, launch the app and you'll see the Untrusted Enterprise Developer message. No worries, fix it by navigating to Settings > General > Profiles & Device Management. Look for the profile corresponding to the app, then open the profile. Press Trust > Press Trust again to confirm. The Movie Box app will then be ready to use. Enjoy!
5: MovieBox for iPhone & iPad Using Vshare
vShare is a very versatile, totally free method of installing MovieBox or Showbox for iPhone as it covers a wide range of iOS versions. While supporting a number of operating systems you can get this installer app on iOS, Windows, and Android and download Movie box APK or Movie box iOS. VShare allows you to sideload the install from a Windows PC or put it directly on your mobile device or tablet. If you encounter issues with installing MovieBox on your iPhone or iPad directly, we recommend pushing it from the vShare Windows software or try one of the other methods detailed.
Important: this will require a USB cable for your iPhone/iPad and a Windows computer to install using this method.
Visit the Vshare site to download and install the latest version for Windows here: www.vshare.com.
After installation, run Vshare. You will be prompted to connect your PC to your iPhone/iPad via a USB cable. Once connected, you'll have to tap Trust on your iPhone to continue.
Then, navigate to the top bar menu, go to the APPS tab and download MovieBox for iPhone.
By selecting the DOWNLOADS tab, you can monitor the download process.
You should now have the option to Install Moviebox once the download is complete, shown in the screenshot below. While MovieBox is being downloaded to your iOS device, do not disconnect or turn off your iPhone or iPad.
You should now see the MovieBox / Showbox app begin to install on your iPad or iPhone's home screen.
Once the installation is complete, you'll have to verify the app author before you can use the MovieBox app. Do this by simply going to Settings > General > Profile & Device Management then tap on the name of the developer associated with MovieBox. From here you will need to hit Trust to enable the MovieBox app.
Then, you're done! You should now be able to open MovieBox iOS and enjoy all your favorite movies, TV shows, news & trailers and more.
6: Showbox on iOS Using Zestia Installer
Zestia is an iOS application assistant with the most up to date apps with no jailbreaking necessary to free your iOS device. The Zestia Step software compares various online sources and presents the most recent and updated versions. This Zestia method is recommended for iOS 8.1 – 10 versions wanting to install Movie Box iOS.
First, open thew Safari browser on your iPhones/iPads iOS devices and navigate to http://xcydia.lmdinteractive.com/ and click Install Zestia.
Click on Install twice and then click on Done.
Once Zestia Installed, press your Home button. Find Zestia app and Open it.
Once Zestia App is open, scroll down and tap All Applications. Then, scroll down again and install the Movie Box app on iOS device. You will be redirected back to the Zestia app install page. Once there, click on Tap Here to Install.
You may need to verify the third-party author before you can begin using the Showbox App to watch movies and more. Simply navigate to Settings > General > Device Management & select the name of the developer that is as associated with MovieBox, then select Trust. It is important to note that failure to complete this step will most likely result in the Untrusted Enterprise Developer error message when attempting to open MovieBox iOS.
You're done at last! After a few minutes, you should see the Showbox app become available on your iPhones or tablets home screen.
7: MovieBox Without JailBreak Using Othman
Othman app method is recommended for iOS 9.0 – 9.3.2 versions. The iOS Othman app will allow you to run two Whatsapp accounts on the same iOS device.
To get started with Otham, you'll want to go ahead and clear the Safari website data and history by navigating to Settings and then click on Clear history and website data.
Then, open the Safari Browser on your iPhone or iPad and go to this URL: https://ipa.othman.cc/ipa/mbox.php. From there you will want to Install App v3.3.7 to then install MovieBox on iOS.
Then, you should see Moviebox/Showbox begin installing on your iOS device.
The install should complete after a few minutes. But, before you can start using Moviebox iOS to watch free movies, you'll have to go into your settings and approve the third-party author by navigating to Settings > General > Device Management > Huawei.
Then, click on Trust Huawei.
That's it! You should now be able to start using and enjoy all that MovieBox has to offer.
Movie Box App Features
Latest Movies, TV series, Music Videos and Anime with a huge database and updated frequently
Watch online or download favorite videos in HD quality for watching offline
Interface is very user-friendly
Powerful Search tool (sorts videos on the basis of genres)
Quality picture and sound options available
Video playback resumes wherever paused
Still can't get MovieBox to work?
Moviebox (AKA Movie HD/ Showbox iOS) has become super popular lately for good reason. It provides the ability to stream or download your favorite TV shows and movies for free! But due to growing demand, sometimes the developers behind the apps struggle to keep them updated and working well, free of glitches. Providing additional servers quickly to accommodate their growing audience is sometimes difficult, too.
Always make sure to protect yourself while streaming with a good VPN and make sure to update to the latest and improved APK MovieBox file. Typically these actions will resolve issues you may be encountering on the Moviebox iOS or Showbox APK apps.
If you've been using Moviebox or Showbox for a while now, you've probably already experienced the apps growing pains and outages. Rather than trying to troubleshoot issues that are most likely out of your control, we recommend grabbing a few other alternative streaming apps like Popcorn Time, Cinema Box, Mobdro, and others as backups. Many of these awesome alternative apps can be found on the App stores that we have reviewed and provided installation info for above.
May your streams never run dry!
Please Share