A Virtual Private Network (VPN) app installed on an Apple iOS device makes your connection to the Internet completely anonymous. Besides hiding your data such as credit card numbers and passwords from hackers, this also keeps your activities private while streaming or browsing on your iPhone, iPad, Mac, or other devices with web access.
Encrypting your transmitted data in this way makes it impossible for internet service providers, government agencies, and even "big data" corporations to log or track what you do or view on your iPhone, Mac, or other devices with an internet connection.
A new IP address is assigned to the connection with an encrypted VPN app activated on your iPhone or tablet. VPNs make your exact location unknown, your identity anonymous, and all your data and activity 100% invisible. As a result, VPNs protect your freedom as well as your online security.
Block Your ISP, Government, & Other Hackers
Get a VPN on iPhone or iPad quickly and easily with the following MTM step-by-step tutorial.
You can not trust internet service providers with your sensitive data. Millions of people use VPNs on their iPads and iPhones to protect themselves. Internet Service Providers (ISP) now have the legal authority to profit from your internet network traffic logs by selling your data and personal information to third parties.
Internet service providers can block installation access and throttle download speeds of free streaming apps if you're not using a VPN on your iPhone. This includes many Kodi add-ons for streaming TV shows, free movies, and live sports broadcasts on iPhone or iPad.
VPNs are advised for those using free Kodi movie add-ons and other free streaming technology. It will prevent the service provider, law enforcement, and other government agencies from monitoring and logging what you are streaming online with your iPhone. In addition, VPNs support iPhone streamers' right to privacy, keeping them from being targeted.
Anonymously Watch Free Movies on iPhone

When using free streaming apps such as those used to watch free movies on your iPhone, a securely encrypted VPN is highly recommended to hide your identity, location, and online activities. Many experienced free video streamers, including everyone here at My True Media, prefer Surfshark VPN for price, speed, and privacy.
Providing the fastest VPN server speeds available and helpful 24/7 live chat support, Surfshark VPN has easy to use apps, including a Fire TV Stick native app. We've also arranged a special discount exclusively for My True Media readers.
Right now, you can try the Surfshark VPN app free for 30 days. Get the fastest, most secure VPN available risk-free with their 30-day money back guarantee.
Why is VPN Important?
If unsure what a VPN is, how it works, or why you really should use one, save yourself a lot of trouble and learn more about them.
Read Why Encrypted VPN is so Important: What is VPN?
Guide to Installation of VPN on iPhone or iPad
Installing a Virtual Private Network app on an iPhone or iPad is simple. Follow the step-by-step guide below to learn how.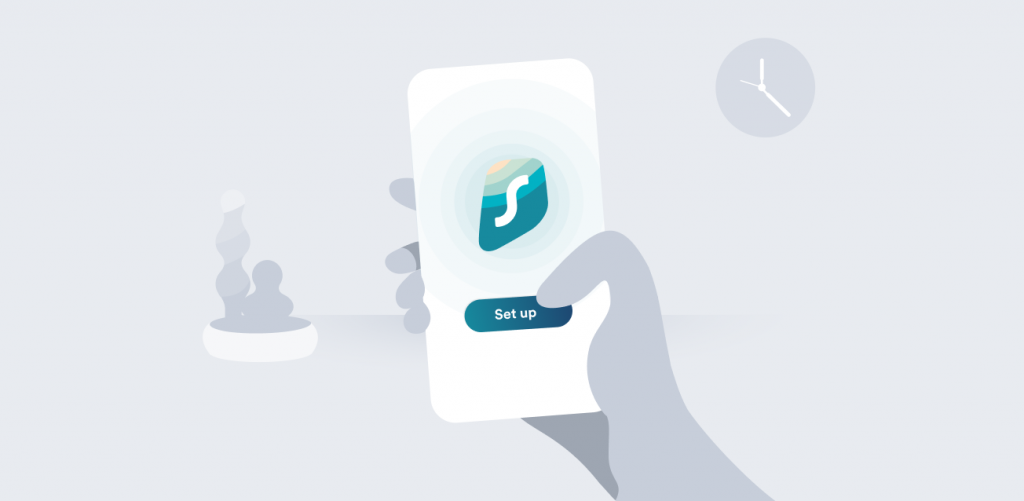 In this installation tutorial, I download and demonstrate on an iPhone 6S, but this same process will need to be followed with other models running Apple's iOS operating system.
On your iPhone or iPad Download the Surfshark VPN iOS app found in the Apple app store.
Then, you need to launch the VPN app and login. Note that your username is the email address that you used to register your VPN account setting. Click Here to Register.
Next, you need to select the Connect button located at the bottom of the screen after logging in. Options on this screen allow you to set and connect from a different country, city, or server.
After selecting Connect, it will prompt you to Add VPN Configurations, click Allow.
After clicking Allow, your device will open up the VPNs settings in General, sign in with your Apple ID & Username, or use your iPhone Touch ID if enabled.
After signing in, you will get navigated back to the Surfshark VPN app to connect. Now all you need to do is click Connect, and you are done. This connection is the best way to protect your personal information.
Enjoy the access, support, and security that a VPN app brings to your iPhone.
Related reading: TutuApp Store for iPhone and iPad
Configure iPhone VPN Settings
To access the Settings panel, click on the gear icon in the top right corner of the VPN app. Once you connect, set, and adjust various settings for a better configuration on your iPhone, your user experience will significantly improve.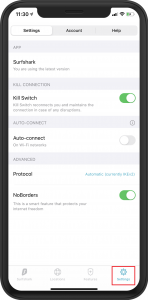 Configuration options within the VPN app settings panel include Account, Log out, About, Rate Surfshark VPN, View Onboarding Tutorial, Use Touch ID, On-Demand, Protocol, Refresh Server List, Reinstall VPN Configuration Profile, and Social Media setting (Facebook & Twitter). If new to VPN apps, the onboarding tutorial can be beneficial.
Ensure the VPN connects automatically to your iOS iPhone by enabling the On Demand function. This action guarantees a fully protected iOS device at all times. You can also connect automatically for any specific WiFi SSID (service set identifier) and web domain names within this settings area.
To confirm that your VPN connection is working, open any browser on your iPhone or iPad, and navigate to myipcheck.online . You should see a different location and IP address indicated when successfully connected through a good VPN server. Most VPNs will allow you to choose the location and connect to a server in their network.
IPSec VS IKEv2 Protocols on iPhone & iPad VPN App
IKEv2 (Internet Key Exchange version 2 ) is far superior to IPSec (Internet Protocol Security) if you want to get tighter security. As well as providing stronger encryption and faster download speeds, IKEv2 also reconnects to the VPN server quicker if your service disconnects for any reason.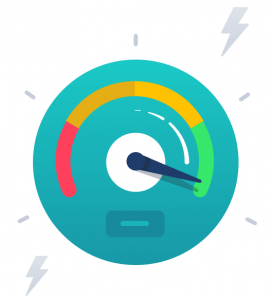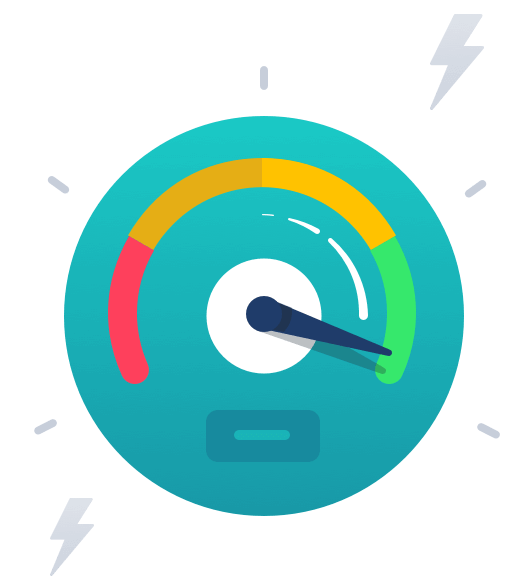 If your iPhone, iPad, iPod Touch, Apple TV box, or any Apple iOS device has problems connecting to the VPN, try changing to another protocol to get web access and continued security. Feel free to set it by reading up on the different protocols available in our VPN Protocol Speeds article.
Using a secure encrypted VPN app and network server with good speed is the best, safest way to watch a free movie, TV show, news broadcast, or sports event anonymously on your Apple iOS device. VPNs are not only great for streaming, browsing, or downloading. Using one will hide and protect all your information, data, identity, and location when on the web. So get a good VPN and secure all your iPhone iOS, OS X, and Mac OS devices (including Mac laptops and desktop computers).
May your streams never run dry!
Please Share