Do you want to stream NCAA March Madness on Kodi live in 2019? It's time once again for this annual NCAA college basketball tournament. There are many ways to watch March Madness on Kodi described here.
What is March Madness?
March Madness is a branded name for the National Collegiate Athletic Association (NCAA) Division I Men's College Basketball tournament. The top 68 college basketball teams go head-to-head in a single-elimination tournament bracket championship series to determine who will make it into the Final Four and who will be ranked national champion.
Beginning with the First Four at the University of Dayton Arena in Dayton, Ohio, March Madness is being hosted by the University of Dayton on March 19th for the 2019 NCAA basketball season.
The first and second round eliminations for 2019 are played from March 21–24. This leads to the regional semifinals (Sweet Sixteen) and Finals (Elite Eight) from March 28–31.
The Final Four and championship game will be held at U.S. Bank Stadium in Minneapolis, Minnesota on April 6-8 this year. The University of Minnesota Golden Gophers host the NCAA Final Four and championship game this year. This both highly venerated and scandaled basketball team can honestly say The Road Stops Here—whether or not they get to cut down the nets and end up with the NCAA championship trophy.
How to Watch March Madness Live?
March Madness is broadcast live in the USA by CBS and Turner networks. The live TV broadcasts available on the Turner network channels (TBS, TNT, TruTV) typically require TV Everywhere authentication.
The First Four will be broadcast live starting on March 19 by the Turner television network TruTV.
All four of this year's NCAA Championship tournament series broadcasting network channels—CBS, TBS, TruTV, and TNT—will broadcast the first and second round elimination games.
CBS and TBS will be airing the Sweet Sixteen and Elite Eight games.
The Final Four and NCAA National Championship basketball game will be exclusively televised from Dayton by CBS.
You can also listen to live audio streaming broadcasts of the March Madness games on the Westwood One Sports radio network.
Watch March Madness Streaming Live on Kodi
Watching college basketball online free streaming on Kodi has become easy in the past few years. Many Kodi addons provide access to the broadcast network channels streaming March Madness this year. Some of the best Kodi sports addons even provide direct links to the individual NCAA championship series games.
Note: Most live NCAAB streams won't show up in Kodi addon channel listings until shortly before a game starts.
Please be aware that free live streaming of the NCAA basketball March Madness games will likely be shared in many of the following Kodi addons with a P2P (torrent) protocol. This will openly broadcast your IP address while exposing your activities onto the network for your ISP, school network administrator, and even local government agencies to see.
Watch NCAA Basketball Anonymously on Kodi
When using Kodi and other free streaming apps, an encrypted VPN is highly recommended to hide your identity, location, and online activities. Many experienced Kodi users, including everyone here at My True Media, prefer Surfshark VPN.
Providing the fastest VPN server speeds available and helpful 24/7 live chat support, Surfshark VPN has easy to use apps, including a Fire TV Stick native app. We've also arranged a special discount exclusively for My True Media readers.
Try the Surfshark VPN app now and get the fastest, most secure VPN available risk-free with their 30-day money back guarantee.
Why is VPN Important?
If unsure what a VPN is, how it works, or why you really should use one, save yourself a lot of trouble and read this article:
Best Kodi Addons to Stream NCAA March Madness
In case you still need to get Kodi installed, here are some easy guides for quickly doing so.
Note that many of the freely available streaming videos found online by third-party Kodi addons haven't been properly licensed for redistribution. This is illegal in many arts of the world, so be aware of any laws in your area regarding the streams you access.
The above links direct you to installation guides for the best Kodi sports addons available for streaming March Madness live on Kodi.
We also have a great review of the many working Kodi sports addons for you to check out.
Other NCAA Basketball Streams
Aside from Kodi, there are many other Android apps available to stream March Madness for free with your Amazon Firestick or Android TV box.
Check out the FreeFlix HQ app for some great free live sports streaming including NCAA basketball streams all season long.
Check out our review of the best Firestick and Android apps for streaming free online. Many of these offer replay and live sports sections.
You can also find NCAA basketball games streaming live with some free IPTV channels.
Watch March Madness Live
If you find another easy and free way to stream March Madness on Kodi or otherwise, please let us know in the comments below.
To keep up with the tournament, check out the official 2019 NCAA Division I Men's Basketball Championship Bracket on the NCAA bracket web page.
Now go enjoy the madness of March while streaming March Madness on Kodi and…
May your streams never run dry!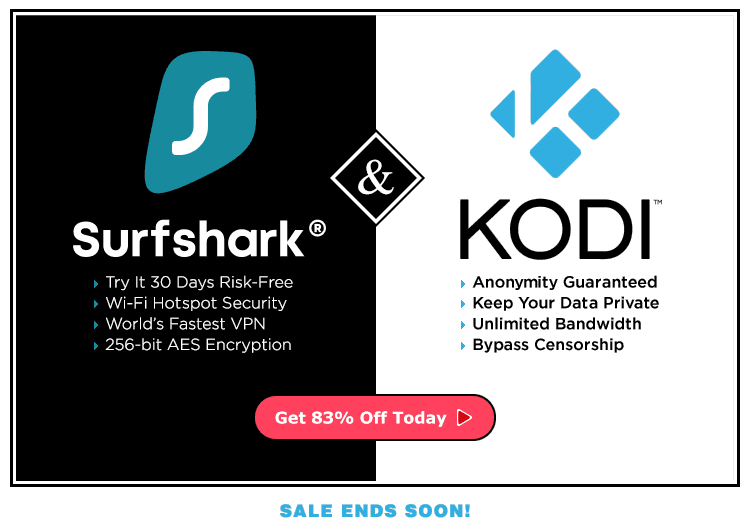 Please Share!