Surfshark VPN is a relative newcomer to the world of virtual private networks. Their service offers loads of value with great native apps and exceptionally high-speed servers in countries all over the world.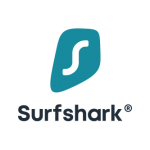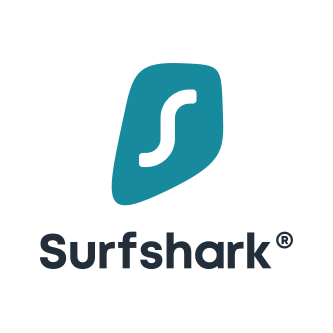 With extensive features included in every subscription, this top contender for best VPN of 2022 offers fantastic value. You get double-hop connections, split-tunneling, ad-blocking (that actually works!), and compatibility with most content library regions including Netflix, Disney+, and even Amazon Prime Video.
Surfshark is worth serious consideration when choosing a VPN. I advise everyone to at least try their service free for 30 days even if you already use a different VPN at this time. The value in this VPN makes the minutes spent signing up a great investment of time, especially if you stream movies, TV shows, or sports online.
Surfshark's new, reduced price plan makes it the least expensive VPN I've successfully used for streaming on a regular basis. By successful, I mean it added little to no slowing of my streams. Buffering did not become an issue as it does with most VPN services using slower VPN servers.
It's obvious this VPN was built from the ground up as a top-tier VPN and that their research and development teams really know the online privacy sector. Surfshark has all the features of more costly services along with many innovative and truly desired features not included with other VPN services without paying extra.
Upon review, Surfshark has proven to be a trustworthy all-purpose VPN which excels at online streaming and breaking through censorship blockades.
Below, I detail how Surfshark VPN compares to their more expensive competitors in all the major categories. Find out how Surfshark performed in the most stringent tests, where it excels… and where it falls short.
Surfshark holds its ground against many other popular VPN services. With only a few minor weaknesses, Surfshark performed well in tests for speed, security, privacy, and even the decentralized P2P security mess of torrenting. It has also proven exceptionally reliable for bypassing censorship so their users can stream and enjoy geo-blocked content.
A single subscription allows you to connect unlimited devices to the internet simultaneously. This will protect all your digital life along with that of your family (and maybe a few very close friends).
Geo-Blocked Streaming Service Access
Does Surfshark VPN Unblock Netflix?
Geoblocked streaming services such as Netflix present content dependent on where you live. Due to this corporate censorship, you may find yourself unable to continue watching a show you started at home if traveling abroad.
While very few VPN services provide access of this sort, you can trick your subscription location with Surfshark VPN servers in order to keep watching a show or movie. Or jump to a distant VPN server location to access content not available in your region.
For one, Netflix aggressively blocks the use of VPNs to protect their commercial interests. Seriously… not many VPN services have the ability to unblock this restricted streaming content like Surfshark does.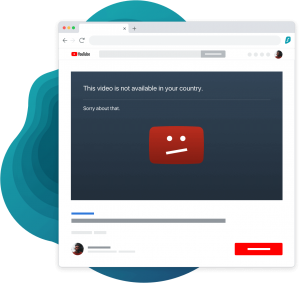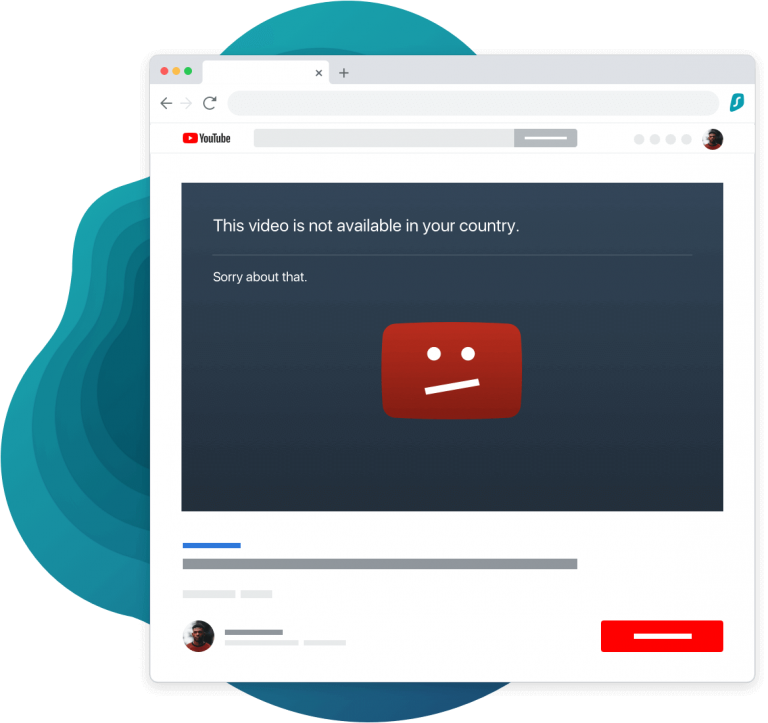 While testing four servers in the US and over a dozen more servers elsewhere in the world, I personally found that Surfshark does unblock Netflix.
Surfshark VPN provides access to 15 Netflix libraries in the US, UK, Italy, India, Australia, Japan, and the Netherlands. I was truly impressed with the fast loading times and video quality even when accessing streams from the other side of the world.
For those of you wanting to watch your favorite shows while out of the country, Surfshark provides access. It has proven to be an excellent VPN for accessing geo-restricted content on Netflix.
Unrestricted access to streaming content on Amazon Prime Video, Hulu, and BBC iPlayer is also possible with their service. You can also enjoy all the content Youtube restricts based upon region this way… even if you're in Australia.
Surfshark Speeds
Fast and reliable connections are a must when using a VPN service, especially when streaming high definition video. Most VPNs slow your connection down, negatively impacting your ability to torrent, stream, shop, and even browse the internet.
You're adding more systems and physical distance to your internet connection when you use a VPN. A virtual private network will inevitably degrade your performance to some extent.
While using any VPN, I usually found it best to connect through the server nearest to either you or the online service being accessed. The Surfshark app automatically locates and suggests the closest, fastest server. However, you can still choose any VPN server in the world to spoof your location if you wish.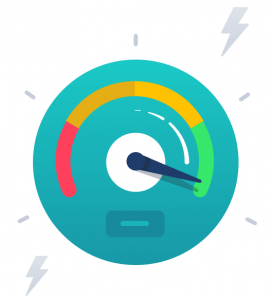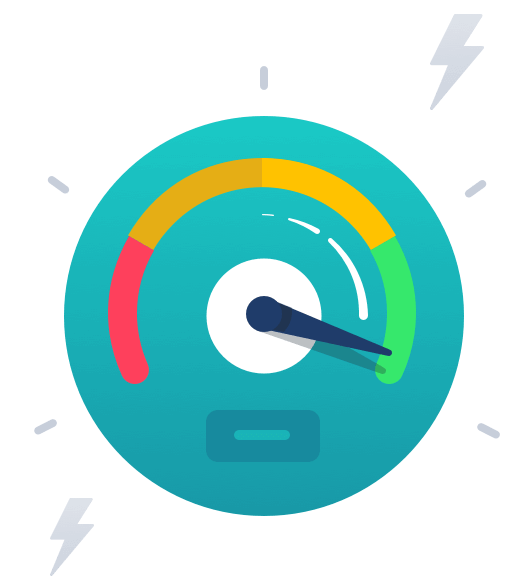 I run batches of tests with and without VPN enabled through different locations, then calculate the speed drop percentage to get a sense of the VPN service's average speed degradation.
Surfshark VPN speeds were reasonably consistent, achieving excellent network reliability results. No connection failures or noticeable speed drops were encountered during testing.
Your results will differ to some extent, depending on your location, the particular time of day, signal origin, internet connection, and hardware. However, the testing method used does allow me to make a comparison between services while controlling most variables.
My download speed testing has shown that Surfshark is not the fastest VPN service available. Its speeds are more than adequate for streaming and surfing the web.
Is Surfshark Good for Torrenting?
Yes, Surfshark claims to be the best VPN for torrenting. Peer to peer (P2P) file-sharing is fully supported on all network servers.
While compatible with BitTorrent and uTorrent software, Surfshark also has a built-in kill switch, which can come in handy when torrenting. The kill-switch protects your identity while file sharing on a torrent network. We'll discuss this in detail below.
Security Features
Is Surfshark Safe?
When it comes to security, Surfshark has you covered with private DNS and leak protection. Guarding your data with industry-leading AES-256-GCM encryption adds an extra layer of security. No DNS leaks were detected during my own tests, nor have I seen reports of IP addresses or data leaking with their service.
My local IP address and physical location were not detected by the testing services used in my trials.
All of the necessary security features are included with the Surfshark native apps, including DNS leak protection, secure encryption, and a kill switch. If your VPN connection drops unexpectedly, the kill switch ensures no data leaks.
Beyond the basic privacy options, every Surfshark account receives their advanced security features…
MultiHop
One of these is MultiHop. This feature provides you with an extra layer of protection. MultiHop directs your traffic through two encrypted servers before landing at your final destination.
Having your data encrypted and IP address changed twice is incredibly secure.
Security Tip: If wanting to browse the web while fully anonymous, use a privacy-first web browser such as Brave . You should also make sure you're not logged in to Google, Apple, Amazon, Facebook, or any other corporate surveillance system.
CleanWeb
Another advanced feature Surfshark has built-in to every one of their apps is CleanWeb.
This fabulous feature protects you from malware, tracking, and phishing efforts. While some browsers will do this when set up properly, those options rely on services such as Google—which seems akin to having a fox secure the hen house.
HackLock
Surfshark's new proprietary data leak alert system goes by the name of HackLock. This great feature lets you know when your email appears online in leaked databases.
BlindSearch
Another new Surfshark feature is BlindSearch. This tool allows you to search and browse online anonymously. Blind Search is free of annoying sponsored ads and doesn't collect logs of your history.
Camouflage Mode
Camouflage Mode makes it so even your ISP can't recognize that you're using a VPN. With special obfuscated servers that easily bypass internet blocks and other network firewalls, your internet use remains private… always.
Ideal for regions with restricted internet access, Camouflage Mode completely hides your activity from your ISP. While a great safety feature, be aware that Camouflage Mode only works with OpenVPN apps on Android, Windows, and iOS devices.
Independent Security Audit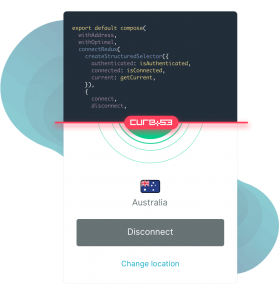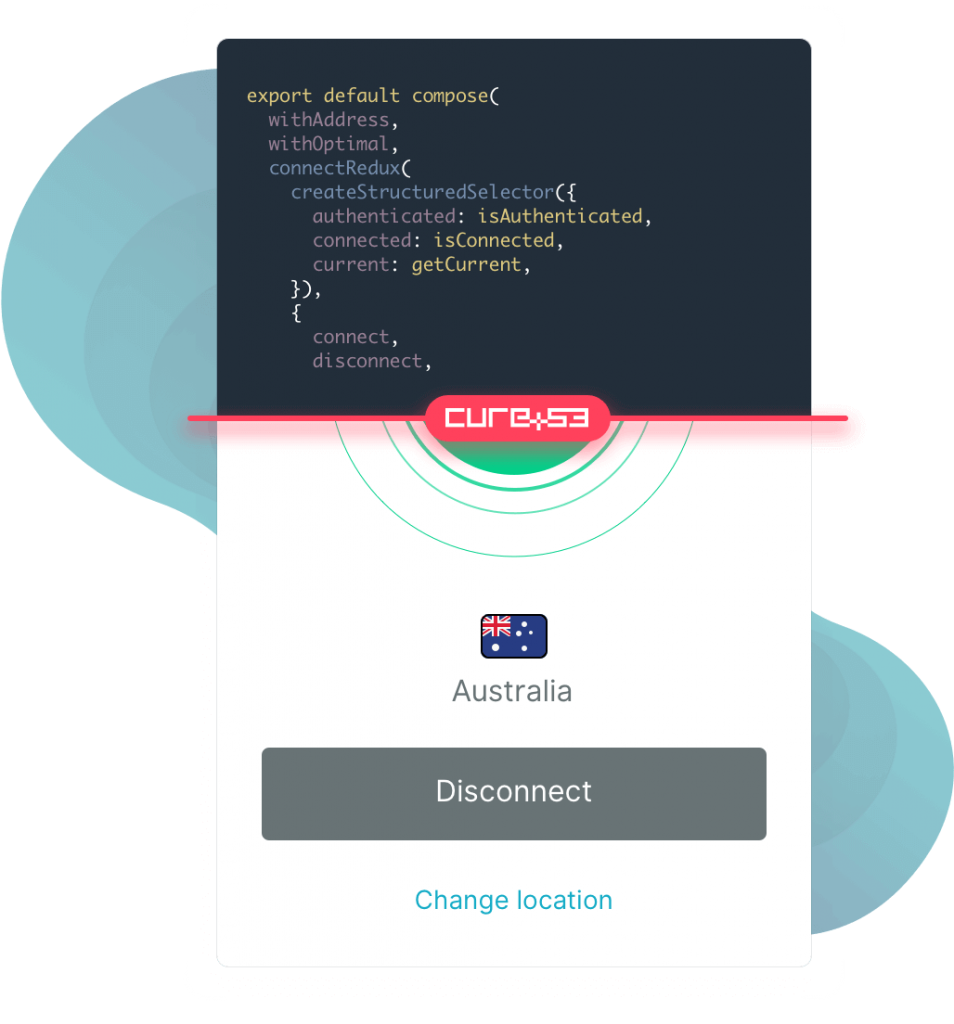 Surfshark's commitment to security and privacy is impressive. Cybersecurity firm Cure53 conducted an independent security audit and review of Surfshark's browser extensions.
Cure53's audit revealed robust security, concluding no security issues were present. Two vulnerabilities rated with "low" severity were flagged and immediately addressed by Surfshark's developers. They guarantee a bullet-proof service.
Surfshark claims Cure53 professionals performed a thorough and unbiased analysis.
While the results of the audit were extremely positive, finding only two very minor browser extensions issues, I read the results myself to ensure the claims were valid. I found no bias or misleading statements.
Does Surfshark Keep Logs?
Surfshark has a no-logs policy, which means they don't monitor, track, or store information about what you're doing on the internet. Headquartered in the British Virgin Islands, outside the jurisdiction of the 5 Eyes alliance, Surfshark does not succumb to subpoena. Surfshark's claims regarding data collection are backed up in the privacy policy fine print.
Surfshark's trustworthiness is reinforced by the updated warrant canary posted on the site. If not familiar with this terminology, a warrant canary is a method by which service providers inform users of government subpoenas despite legal prohibitions.
Surfshark has a privacy-friendly and transparent logging policy for the most part. However, Surfshark may collect unique advertising identifiers used for marketing and analytics.
While this isn't a significant concern, I'd recommend you reset the advertising identifier or opt-out in the app settings.
Surfshark stores the following information:
Billing information
Account email address
Your (encrypted) password
If seeking total anonymity, avoid providing personal billing information by using cryptocurrency like Bitcoin.
The following information is NEVER collected:
Browsing history
Session information
Bandwidth used
IP addresses
Network traffic
Connection time stamps
Does Surfshark Have an AdBlocker?
As part of its VPN service, Surfshark offers an ad blocker. The Surfshark CleanWeb feature blocks trackers, ads, and malware (malicious software). CleanWeb helps protect your privacy while also improves loading times.
While testing CleanWeb on ad-filled websites, I encountered no annoying ads.
Does Surfshark Work in China?
I can't say with any certainty whether Surfshark or any other VPN works reliably in China or Hong Kong. The Chinese government is improving its technology which detects and blocks VPNs. That said, most Surfshark users report positive results in China.
Reach out to customer support for help if you find that a VPN is not working in your region. Surfshark's NoBorders feature bypasses censorship, liberating your Internet connection.
If connected to a network with either government censorship or corporate-mandated access restrictions, this will bypass the blockade. Surfshark automatically redirects all your traffic, providing easy access to geo-restricted content.
Price and Value for Money
Surfshark offers three subscription plans: 1, 12, and 24 months. These all include the same premium features. Purchasing the 24-month plan gains the most significant savings. All subscriptions are fully refundable for 30 days if not completely satisfied.
The Surfshark VPN subscription service is inexpensive and very affordable for long-term use. While a month-to-month subscription is a bit pricier, it is still an excellent way to give this top-tier VPN a try.
Does Surfshark Have a Free Version?
You can use the Surfshark VPN app for free by taking advantage of their money-back guarantee. That's better than most VPN free trials, as you get to use all their features this way without limitation for 30 days… for free!
Surfshark's Refund Policy
All subscriptions come with a very straight forward 30-day money-back guarantee.
Simply submit a support ticket asking for your money back Surfshark's policy guarantees a full refund anytime within the 30-day window.
If you cancel your service, Surfshark may ask what aspects of the VPN you had problems with. They do this so they may make improvements to the service. They don't require that you answer to get your money back.
Will Surfshark Compatible with My Device?
Surfshark is compatible with all major internet devices. Dedicated apps are offered for Windows, Mac OS, Android, iOS, Linux, and more. Offering secure browser extensions for Firefox and Chrome, Surfshark is compatible with many game consoles as well.
Installation guides for supported platforms like Linux, Xbox, PlayStation, Fire TV, Apple TV, and others can also be found on the Surfshark site.
Surfshark does better than most other VPN providers at keeping features consistent across platforms. While most Surfshark apps researched have the same features available, I found there are a few differences across devices.
One example of this is that Windows and Android apps allow you to select the VPN protocol in the Settings. However, macOS and iOS apps do not.
One truly exceptional part of the Surfshark service is that a single subscription allows you to connect with unlimited devices… all at the same time.
Private DNS and leak protection allow you to unlock US content on devices that may not support VPNs. Taking security to the next level with this feature is highly advisable and very easy to set up.
Encryption
Surfshark keeps its users safe with robust industry-leading AES-256-GCM encryption. This is military-grade data protection for all your internet activities.
In addition to OpenVPN and IKEv2/IPsec protocols, Surfshark supports Shadowsocks for Windows, Android, and Mac OS. The Shadowsocks protocol is an open-source encrypted proxy. This is particularly helpful when bypassing strict internet censorship such as that found in mainland China.
For optimal security, it's usually best to use an OpenVPN connection. Surfshark's iOS and macOS apps use IKEv2 by default, but it's possible to configure an OpenVPN connection on those apps manually. Choose between TCP and UDP OpenVPN connections on Android, Windows, and iOS apps.
Surfshark Customer Service
I'm pleased with the caliber of Surfshark's customer service. I found Surfshark's live chat support to function exactly as advertised. The 24/7 live chat support team is friendly, responsive, and helpful. Submit a question, then the chatbox informs you of your position in the queue. On average, I found that within a minute, a representative joins the chat to assist.
Surfshark's high-quality customer support played a huge part in my decision to use this premium VPN service for my own security needs.
User Experience
Surfshark's interface is user-friendly. The native app is both minimalistic and aesthetically pleasing while being very easy to use. A list of all server locations along with a search bar helps you quickly find what you're seeking.
Use the Quick Connect button on the bottom right. This action will automatically connect you to the most favorable server, usually based on your location. Even beginners will navigate this intuitive platform smoothly.
The first time you open Surfshark on your device, the app prompts help with the login and installation process. The Surfshark app walks you through different methods, like giving permissions. The MultiHop feature (Surfshark's version of Double VPN) has a separate interface that is just as user-friendly.
You will have no trouble taking advantage of Surfshark's advanced features, even if you're new to using VPNs. The Settings menu is straightforward and easy to use. Surfshark's mobile app gets high marks for its interface and overall user experience.
Surfshark Mobile UI
Surfshark's well-designed native apps provide positive user experiences. The interface is straightforward for both first-timers using essential functions and experienced users wanting more advanced setting options.
While it's rare to find a VPN app with no discernible flaws, I can honestly say I'm impressed with the Surfshark designs.
Recommendations
Do I recommend Surfshark VPN? Yes, I do! In fact, it's currently the only VPN running on all my online devices.
I continue to check updates on all the major VPN services, but have no desire to spend more for the same (or less) service.
Surfshark VPN is an excellent option if looking for a reliable, fast, and secure VPN for online protection against prying eyes. This relative newcomer to the VPN industry offers an impressive service. It protects your privacy while streaming, torrenting, browsing the web, and more.
The most budget-friendly service with no security leaks or bogus limits, Surfshark VPN makes long-term VPN subscriptions extremely affordable.
| Features | Details |
| --- | --- |
| Number of countries with servers | 65 |
| Number of servers | 3200 |
| Does VPN keep logs? | No |
| Does VPN include a kill switch? | Yes |
| Number of devices per license | Unlimited |
| Ease of Use | 4.8 / 5.0 |
Anyone can navigate Surfshark's intuitive native apps and browser extensions. Featuring a clean and minimal interface that allows for a quick and easy installation process. Enter your login credentials to set up a new device with ease.
Quick Connect makes it easy to find a fast server close to you. You can also manually select a server location with a single click if you prefer to appear that you are in a specific part of the world.
Use the Adblocker to improve your browsing experience online. Other advanced features are clearly labeled and accessed in the Settings menu.
I'd recommend the 24-month plan for the best savings because discounts are applied to longer subscriptions. Each subscription comes with the same premium features, so it's easy to choose the plan that's best for you.
All Surfshark subscriptions come with a 30-day, no questions asked money-back guarantee. It's like getting a free trial for a full month.
Payment methods accepted include the following:
Major credit cards (Visa, Mastercard, Discover, American Express)
Amazon Pay
PayPal
Google Pay
Alipay
Cryptocurrencies (Bitcoin, Ripple, Ethereum)
Reliability & Support
The Surfshark website's help section is an excellent resource. Their troubleshooting guides, installation tutorials, FAQs, and other priceless information are concise as well as easy to read and understand.
You can also contact Surfshark directly via 24/7 live chat support if wanting more direct attention. My experience with Surfshark's customer support has been positive. A friendly live chat representative answers promptly every time and provides helpful answers to customer questions and concerns.
The Bottom Line
The top tier Surfshark VPN service, with all the advanced features (and then some) that you'd expect from a much more expensive option, makes privacy very affordable.
Along with privacy, Surfshark VPN provides unrestricted access to censored services like Netflix, high throughput speeds, and a substantial number of countries to connect through. Surfshark VPN should be protecting every one of your internet devices. The optimized apps are a big plus for global travelers or anyone who'd prefer to keep their internet connection privately encrypted 24/7.
Surfshark is also the best VPN in the industry that offers unlimited simultaneous device connections. I recommend Surfshark VPN for those interested in fast, reliable, private streaming, torrenting, and communications.
Now, try Surfshark VPN free for 30 days, enjoy some free movies privately, and…
May your streams never run dry!
Please Share