What is the best VPN for Kodi? We hear this question all the time from cord-cutters and Kodi fans.
That's understandable; we mention the importance of protecting yourself with a VPN quite often. Once somebody receives a warning letter or two from their ISP (Internet Service Provider), they also start asking which VPN is best to get for Kodi.
We felt it essential to provide this Kodi VPN security service review due to frequent questions and the necessity of using one. We also review the best free VPNs for Kodi, though the results may surprise you.
What's the Best VPN for Kodi?
If interested in learning what we believe to be the very best Kodi VPN, you can jump straight to the top result. However, if still unsure what a VPN is or why it has become so necessary these days for security, please read our What is a VPN? article first.
There Can Be Only One Best Kodi VPN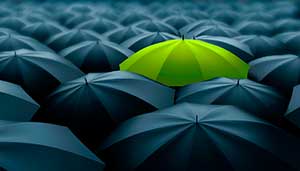 We chose one Kodi VPN service to feature on our site due to our search and testing results based on the criteria outlined below.
Most importantly, we're committed to growing our readership through technical knowledge and trustworthy content. We recognize our worth online is only as good as the information provided to our readers.
Popular Kodi VPN Security Services
My True Media's quest to find the best VPN service for Kodi had us traveling down many dark rabbit holes. The amount of misinformation on most VPN sites is incredible!
Our list of requirements was tailored to Kodi users' needs, in particular, so we didn't just take the VPN companies' word for it. They all say they're the best at everything.
As there are hundreds of VPNs available with obvious drawbacks (ie: collecting and selling your info), our early round testing quickly narrowed it down to the ten most notable services to spend time in further tests. These included ExpressVPN, NordVPN, IPVanish VPN, Surfshark VPN, StrongVPN, CyberGhost, Private VPN, vyprvpn, PureVPN, and Hide My Ass.

After testing the most popular VPNs with various Kodi boxes, we concluded that Surfshark VPN is the best choice for Kodi. In fact, even though they are the "new kid on the block," Surfshark VPN was unanimously voted to be the best VPN for Kodi by everyone at My True Media. This is because we primarily kept in mind the most important features that all Kodi users would want and need using add-ons, especially less buffering and access to more working streams without censorship.
We came to this unanimous decision only after thoroughly testing all the VPNs against each other with the latest Kodi on Windows (7 and 10), Mac OS X, Amazon Fire TV Stick, and Firestick 4K, along with an assortment of iPhones and Android TV boxes and phones. Even if we'd voted by blindly fumbling for names in a hat, the numbers from our tests didn't disappoint, fully backing up our conclusion 100%.
The #1 Best VPN For Kodi Is Surfshark VPN
Most popular VPNs state they have zero traffic logs, unlimited bandwidth, 24/7 customer support, easy setup, etc. The following list is geared explicitly toward most Kodi users' requirements. These are why Surfshark VPN is, in our opinion, the best choice for Kodi streamers, especially when using third-party Kodi add-ons.
Most Kodi Remote Control Friendly VPN App User Interface
The most popular device to stream with Kodi at this time is the Amazon Fire TV Stick . This is due to its low price and high-quality components.
It's effortless to install and set up Kodi and add-ons on the entire Amazon trio of devices; Fire TV Stick, Firestick 4K, and Fire TV Cube. Other popular devices for Kodi include generic Android TV Boxes, Mi Box, and Nvidia Shield. Even Windows, Mac, and Linux versions work well and have become very popular for Kodi content.
The Surfshark VPN applications developed especially for each Kodi-capable device work great out of the box using remote controls, mice, keyboards, game controllers, or any other good control or pointing device.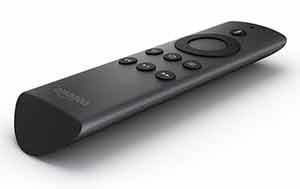 Most of the VPNs tested were not at all remote control friendly. Many required side-loading of the VPN app Android installation file (APK) onto the device to work, as they've not been accepted into the Amazon App Store or Google Play Store.
Several even then required using an external keyboard to navigate the application and connect to their VPN servers on Kodi. We feel most Kodi users will probably want a VPN that works flawlessly with an Android Box or Fire TV remote control and does not need the use of a Bluetooth keyboard or mouse.
Recently, Surfshark VPN rolled out their new and improved remote-friendly Surfshark VPN app. They provide applications for all Kodi-compatible devices. The app they developed for the Firestick and Fire TV is specially tailored for Kodi Amazon device users and is downloaded for free from the Amazon App Store.
Best Download Speeds for Anonymous Streaming Online
Download speed is one of the most crucial features when choosing a VPN application for Kodi. However, there are two reasons why VPNs reduce your download streaming speeds. First, VPNs require processing power to work while running all your other apps simultaneously. The second reason is that VPN apps need to route through a server to mask your IP address and enable encryption.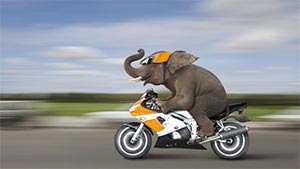 Kodi devices with a good strong processor and plenty of RAM will always work better with a VPN. Download speeds fast enough to reduce buffering are also related to how fast the VPN server your Kodi streaming device connects to is.
The Surfshark VPN servers are the fastest that we tested when reviewing each of the top ten Kodi VPNs. The download speed offered by Surfshark VPN servers is far faster, with less video buffering than any of its competitors. This is true even when changing server regions worldwide to avoid content censorship. No other service could come close to the download speeds and lack of buffering the Surfshark VPN servers achieved.
Kodi add-on users will need this download speed to support higher quality media content with less buffering. Kodi add-ons using 4K video streams are becoming more prevalent on the internet and require the unlimited bandwidth provided by Surfshark VPN. When using Kodi add-ons, not only are faster speeds necessary, but you must consider privacy and security.
Numerous Servers Worldwide
The Surfshark VPN server network is one of the world's very few top-tier VPN networks, consisting of over 3200 servers located in 65+ different countries. The ability to connect from different global locations allows Kodi add-on users to circumvent geo-blocked content easily.
Multiple Connections Allowed On the Same Account
It is noteworthy that Surfshark VPN allows you to use unlimited devices at the same time on one single VPN account. This setup protects the whole family, and many Kodi streamers are using more than one device. So install the application on all devices you're using to connect to the internet.
Even with unlimited devices allowed to run through VPNs, installing a VPN app onto a router is a great option for protecting visitors. By doing this, every single device that connects to the internet through that router is protected. However, the router option can be a bit technically challenging to get working, so we are in the process of writing a fully illustrated tutorial for router VPN setup.
The easiest way to achieve protection is by loading the VPN onto the actual devices instead of your router. Safeguard all your internet devices from prying eyes. Privacy is easy as 1, 2, 3…
Sign up with Surfshark VPN to get the 83% off reader discount we negotiated.
Download and install the free Surfshark VPN app for your Kodi device.
Connect with your Surfshark VPN app to stream and browse online—but anonymously.
User-Friendly Apps for Windows, Mac, Android, iOS, Windows Phone, Linux, Fire TV, and Firestick, Chromebook
Kodi developers have carefully designed this media app to be installed on Fire TV and Firestick, Windows, Mac, Chromebook, Linux, Android, iOS, Raspberry Pi, and a few less traditional operating systems. Presently, Android-powered devices are most popular for using Kodi add-ons, especially the Amazon Firestick. Surfshark VPN provides Android applications for install on every platform Kodi runs on.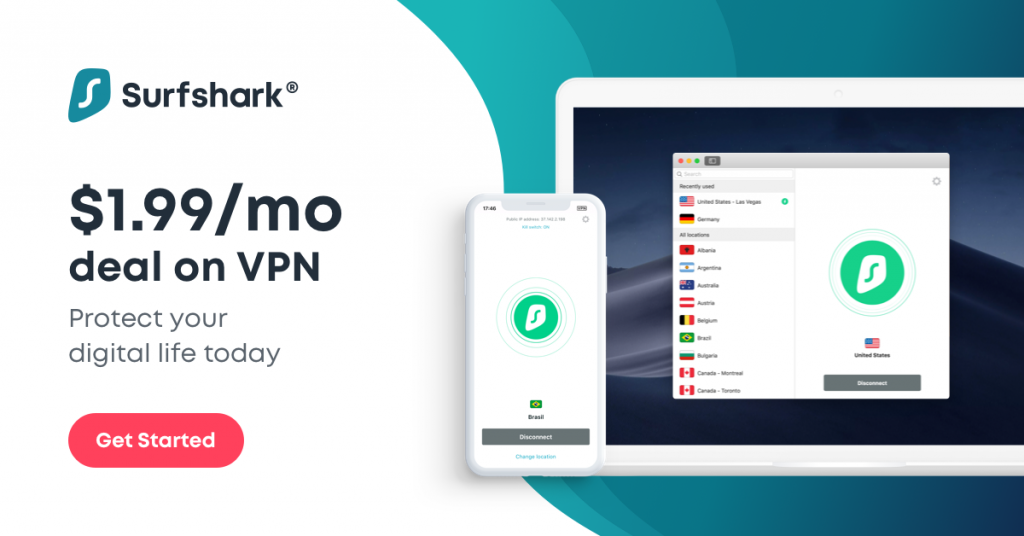 You should always be using a VPN when traveling. That's right; VPNs have other uses besides just streaming free live video online with Kodi add-ons! If you think about how unsafe the many free public WiFi connections are, you'll want to get a VPN and have it on whenever you travel or are out and about town. Accessing free WiFI at any public location can prove very hazardous without the protection of a VPN. Hackers can easily intercept your keystrokes through these insecure networks and even steal the private information stored on your phone, tablet, and computer. Online security is a need, not a want.
Surfshark VPN provides the option to use your account on any operating system, such as Android, iOS, Windows, Mac, Fire TV and Firestick, Windows Phone, Linux, and even Chromebook. You will always remain secure and anonymous on the internet once you install and use their virtual private network client application.
Protect All Kodi Device Applications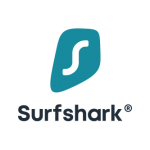 Third-party Kodi add-ons are coming under scrutiny and developers, and their patrons are being harassed. A VPN must protect all apps on the device, not just Kodi itself. You should also route emerging apps such as TeaTV through an encrypted connection to access streaming content online.
People turn to other good Android APK files that provide free TV shows, movies, and media as more third-party add-ons are shut down. Of course, the entire device must be protected, so your ISP doesn't have access to streaming information from any of these apps.
Surfshark VPN will be installed on the device itself, which means that all streaming applications will be protected. Rather than merely protecting the Kodi app, Surfshark VPN ensures that all other apps are secure and hidden.
Easy to Try VPN Risk-Free
Surfshark VPN provides a 30-day money-back guarantee, which offers ample time to test the service and make sure you're pleased. If not happy with the service for any reason, simply send an email to their support department at support@surfshark.com to request your refund.
Ease of Installation
The Surfshark VPN installation process is straightforward on Kodi. You should have the VPN app up and running for safe, anonymous streaming with the best VPN for Kodi in a matter of minutes. Grab the Surfshark VPN app for any device you want to protect, and it's as simple as download, install, and connect.
Surfshark VPN Features At A Glance
Other essential benefits Surfshark VPN provides:
Access to the world's fastest VPN servers: Keep Kodi streams from buffering while also remaining totally anonymous.
Unlimited bandwidth provided for every account: There is never a bandwidth limit with Surfshark VPN—stream or download content without restrictions.
3200+ VPN servers in over 65 countries: If traveling or wanting to watch a channel or get a show not available where you are, connect to any of the Surfshark VPN servers worldwide.
With unlimited simultaneous connections on multiple devices and router: Setup the Surfshark VPN app on your local router to allow your guest's devices to be fully protected online!
Unlimited server switching: Change your apparent location setup online whenever you want.
Military-grade 256-bit AES encryption: Your activities and data appear as nothing but noise to all the prying eyes of your ISP, government, and even Google or Facebook.
No recorded sessions or traffic logs: There is no record kept of your internet activities with Surfshark VPN, period.
SOCKS5 web proxy available: SOCKS5 proxies work to provide an added layer of anonymity, hiding your online activities so you can get stuff done.
OpenVPN, PPTP, and L2TP/IPsec VPN protocols available: You are free to choose your optimal privacy to stream speed ratio yourself. Surfshark VPN doesn't compromise your ability to use the internet the way you see fit.
Access to censored apps and sites: Having your access to internet content limited because of your location sucks. Surfshark VPN lets you get unlimited content from Kodi add-ons
User-friendly streaming VPN applications: Surfshark VPN has optimized apps for the Amazon Firestick and Fire TV, Windows, Macintosh, Linux, iOS, and many routers.
Incogni: This new feature deletes your data from online databases for you by contacting data brokers on your behalf with requests to delete data they have collected.
24/7 live chat support: The customer support at Surfshark VPN is awesome! I've questioned them literally for hours in the past, and they know their stuff.
30-day money-back guarantee: You have nothing to lose by trying Surfshark VPN security service right now. The advantages of anonymity and peace of mind will make you feel good.
Where can I find a free VPN for Kodi?
As you can probably imagine, where to find free VPNs for Kodi is a frequently asked question. The best free VPN for Kodi is a misnomer. We suggest staying away from any so-called free VPNs for Kodi because these companies need to make money somehow. How do you think a good free VPN for Kodi pays their bills?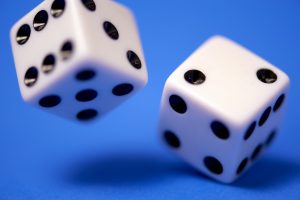 These services often pay to keep their lights on by selling your data to third-party advertising networks or installing spyware and adware onto your device. Your usage data, including everything you stream and install using Kodi, is also stored in log files for them to capitalize on.
A few of the better-known free Kodi VPNs have even been known to install cryptocurrency mining software onto the devices of their "customers." Unfortunately, this practice uses up bandwidth and quickly wears out processors in the process.
If you decide to get a free VPN security service, make sure that you know the exact details of what you are signing up for first. An adage comes to mind that seems highly relevant:
If you're getting it for free, then you're not the customer; you're the product being sold.
Anonymous Free Video Streaming with Surfshark VPN
When using Kodi and other free streaming apps, an encrypted VPN is highly recommended to hide your identity, location, and online activities. Many experienced Kodi users, including everyone here at My True Media, prefer Surfshark VPN for price, speed, and privacy.
Providing the fastest VPN server speeds available and helpful 24/7 live chat support, Surfshark VPN has easy to use apps, including a Fire TV Stick native app. We've also arranged a special discount exclusively for My True Media readers.
Right now, you can try the Surfshark VPN app free for 30 days. Get the fastest, most secure VPN available risk-free with their 30-day money back guarantee.
Why is VPN Important?
If unsure what a VPN is, how it works, or why you really should use one, save yourself a lot of trouble and learn more about them.
Read Why Encrypted VPN is so Important: What is VPN?
Our Verdict is Clear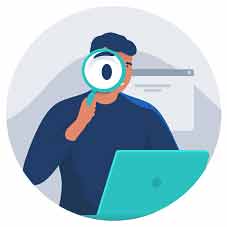 It's of utmost importance to the MTM team to provide our readership with accurate and up-to-date information. Therefore, we're entering a new development phase and plan to release multiple video tutorials regarding our VPN research findings very soon ™.
We needed to get a VPN that works well on all streaming devices, including Android, Windows, Mac, and more. It had to be capable of doing so with Kodi, its add-ons, and other streaming apps not available in the Amazon app store. We quickly discovered that all VPNs are not created equal.
Our results concluded the best Kodi VPN service without data leaks or network bottlenecks was Surfshark VPN. And it costs less than a decent cup of coffee per month.
May your streams never run dry!
Please Share