A must-have for any iOS device user is a streaming video iPhone app. Many of the following free iOS apps make it quite easy and convenient to stream your favorite movies. There are many free online streaming movie apps for Apple iOS devices.
Some of these apps to watch free streaming movies on iPhone allow you to download and watch movies offline anytime—with or without internet service. Read on as we review and list the best iPhone apps currently available for December 2022 in the App Store to watch free streaming movies and TV series on iPhone and iPad.
Watch Free Streaming Movies on iPhone
Best Free iPhone Apps for Movies & TV December 2022
Most of these apps are free to download and install from the Apple App Store. Some of the apps found outside of the Apple App Store contain free movies, TV shows, and even live sports. The ones found in the official app store mostly contain commercial ads to pay licensing fees for the content they provide free of charge.
Surfshark VPN Private Streaming iPhone App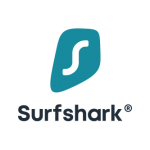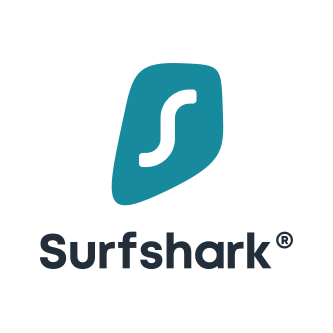 Combined with any free streaming app on iPhone or Apple TV, Surfshark VPN allows you to bypass geographical restrictions and censorship that many of the best free movie apps for iPhone impose. An encrypted VPN protects you from censorship and far worse. With online privacy a thing of the past, a VPN is the only way to protect yourself from the prying eyes of your Internet service provider, government agencies, corporate marketers, and other hackers.
Hide your identity, location and activities: Install the Best VPN for iPhone and iPad
Anonymously Stream Free Movies & TV Shows
When using free streaming apps, a securely encrypted VPN is highly recommended to hide your identity, location, and online activities. Many experienced free video streamers, including everyone here at My True Media, prefer Surfshark VPN for price, speed, and privacy.
Providing the fastest VPN server speeds available and helpful 24/7 live chat support, Surfshark VPN has easy to use apps, including a Fire TV Stick native app. We've also arranged a special discount exclusively for My True Media readers.
Right now, you can try the Surfshark VPN app free for 30 days. Get the fastest, most secure VPN available risk-free with their 30-day money back guarantee.
Why is VPN Important?
If unsure what a VPN is, how it works, or why you really should use one, save yourself a lot of trouble and learn more about them.
Read Why Encrypted VPN is so Important: What is VPN?
Kodi Media Center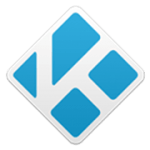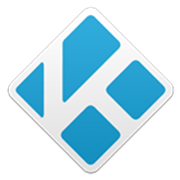 If you've never heard of Kodi before now, you are in for a treat. This streaming media center application is a favorite of cord-cutters worldwide for many reasons.
With the extensive collection of third-party addons available for Kodi along with your Surfshark VPN and Real-Debrid accounts, you can stream nearly anything you want at any time from anywhere… usually with no noticeable buffering.
Kodi allows extensive customization of the interface. You can install Kodi builds that include custom visual layout and navigation along with collections of addons for a complete media center setup that will wow any streaming entertainment lover.
Check it out: Learn to install Kodi on iPhone
Amazon Prime Video Streaming App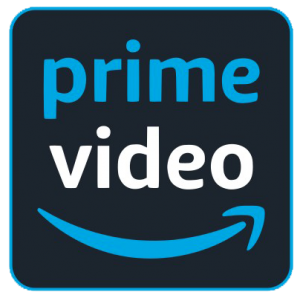 With Amazon Prime, you gain access to tons of exclusive streaming content, including movies, TV shows, classics, children's programming, and plenty more. Many of the Amazon Prime Originals can be seen nowhere else. These include award-winning shows like "The Man in the High Castle," "Reacher," "The Handmaid's Tale," and even "Tom Clancy's Jack Ryan." If you want to watch Billy Bob Thornton take on "Goliath" or Anthony Hopkins perform "King Lear," then you need Amazon Prime Video on your Apple TV, iPhone, or iPad.
Free trial: Amazon Prime
Prime Video allows you to watch TV series and movies on an iPhone app, Apple TV, or iPad if you have an account in the United States. If you're not in the USA but would like to take advantage of all the US-based content, Amazon Prime provides, use your Surfshark VPN app and connect to your service account from an encrypted VPN server located in the USA.
Amazon Prime app for iPhone is an easy, free download found on the iPhone App Store. After downloading the app, you'll be asked to log in with your 30 Day Free Trial account and tap to sign in. The Amazon Video app will automatically populate with your watch list and video library. It provides an easy way to stay entertained while you're on the go and away from a big screen.
Crackle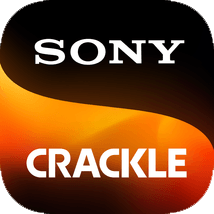 Sony Crackle is a popular free movie app, providing an escape into binge-worthy originals, hit TV shows, and even blockbuster films. Crackle offers free movie content ranging from dramas, action entertainment, and comedies along with full-length Hollywood TV series and more on iPhone or other iOS devices.
Since Crackle provides access to free streaming video content, advertising interruptions may occur similar to most other free streaming movie apps found in the Apple App Store.
Crackle free movie app features the ability to save titles in watch lists to help you enjoy your favorite content more conveniently. Monthly movie and TV streaming resource updates serve to keep this free iPhone movie app fresh and entertaining.
Pluto TV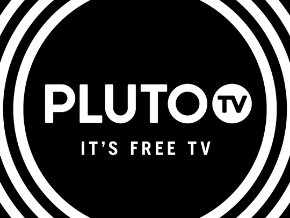 Pluto TV is an internet-based free movie app with over 100 free channels for iPhone and iPad. Aptly named, Pluto TV's main focus is as a free television provider. However, some movie resources are available on the app as well. As one of the most popular free streaming apps for iPhone, Pluto TV media resources are offered in numerous genres, drama, action, sports, horror, comedy, and more.
Pluto TV is quite user-friendly, with more than 75 content partners. Automatically playing the channel you watched last when you launch the app keeps you up to date. In addition, the bookmark feature serves to help find content quickly. Try Pluto TV and see why we rate it as one of the best free movie apps for iPhone.
Netflix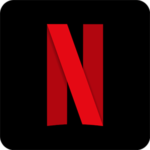 Netflix is the leading provider of digital media content. Netflix's free movie app for iPhone and iPad offers in-app purchases. Considered by many the greatest way to watch movies and TV shows online, Netflix is a good choice. Differing from other free movie apps, Netflix offers you a 1-month free trial. After that, you have to choose from one of its paid plans.
Watch all Netflix content: Install the Best VPN to Unblock Netflix Censorship
Netflix is not a good option for continued free movies online but does provide quality content with a wide range of choices. Available on the App Store, try the service free for an entire month, and let us know what you think.
If you have Kodi 18 or newer installed on your iOS device, you may wish to check out the free Netflix addon.
Viewster iOS Free Streaming App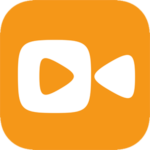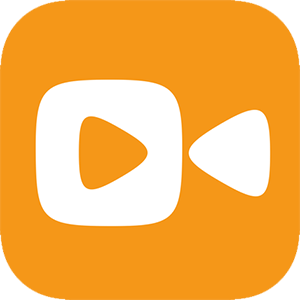 If you're a fan of anime, either classics or brand new simulcasts fresh out of Japan, then Viewster is the iPhone app for you! Viewster offers you instant access to watch free, awesome, full-length movies, TV shows as well as simulcast and classic anime on your iPhone, iPad, iPod Touch, or Apple TV.
This great free VOD (Video On Demand) app for iPhone, iPad, and even Apple TV devices is sure to provide you with some really hard-to-find gems. While they don't bring you the biggest blockbuster hit movies, you will find a great selection of original content and scarce items you may find nowhere else. Viewster is like having a film festival to watch at any time on your iPhone.
No sign-up or fees are necessary, and all their available streaming content is officially licensed. Viewster places ads during streams much like old-school broadcast commercial television networks to pay for their licensing fees.
If you can put up with occasional commercials, the weekly uploads of new movies, TV shows, and anime episodes make this app a must-have. Viewster allows you to create watch lists to organize your favorite movies to watch anytime and anywhere you choose efficiently. Viewster's free movie app supports Chromecast and AirPlay, too.
Note that much like the other apps available for worldwide distribution, you may find some unavailable titles depending on your location. This geoblocking can be a pain, but if you access the app through your Surfshark VPN app, then you can watch everything they have to offer without censorship.
Viewster, available on iPhone App Store, ranked high on our list of iPhone apps. If you're running iOS 9.0 or later, we recommend you download it today!
SnagFilms Free iPhone Streaming Movie App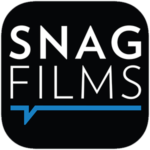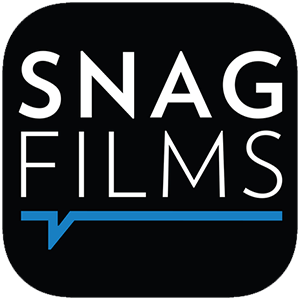 One of the best free movie apps for iOS, SnagFilms allows you to watch free movies and TV shows online directly on your iPhone and iPad. SnagFilms is ad-supported, so similar to watching commercial broadcast television. You can search for films, sort movies by topic, genre, or run time for easy browsing.
If you're a fan of vintage and truly unique movies, then SnagFilms is a must-have on your iOS device. From silent film to cult horror classics and Golden Age cinema, SnagFilms provide full-length feature films to satisfy your craving for great cinema of the past.
SnagFilms also boasts an extensive selection of foreign films with subtitles. There are dramas and movies to watch in Spanish, Japanese, Chinese, Korean, Arabic, Russian, French, Dutch, and many other languages other than English. You can even find collections of hard-to-find Nollywood (from Nigeria) and Gollywood (from Ghana) movies from Africa, along with plenty of Bollywood favorites in Hindi from India.
Huffington Post called SnagFilms "Best iPad Video App" while "Best App for Watching Movies" is what Tech Cocktail said of SnagFilms. The Chicago Tribune says SnagFilms is among the "Best Mobile Apps for Channel Surfing." Being a Gizmodo "Top App," this app also made the "Staff Pick" and "New and Noteworthy" lists on the iTunes App Store.
SnagFilms offers a wide variety of options, including but not limited to biopics, adventure, science fiction, thrillers, horror, action, romance, hard-to-source indie movies, family-friendly movies, kids, foreign films, and special interest content. SnagFilms is one of the best free movie apps for streaming quality independent films on your iPhone or iPad.
With monthly updates offering over 5000 free Indy movies, documentaries, and TV shows, SnagFilms is on our top free movie apps list. You can find SnagFilms freely available on the Apple App Store for iOS 9.0 devices or newer.
Related: Best Free Movie Apps for Firestick and Android
Popcornflix


Popcornflix is one of the most popular free movie apps that allows you to watch hundreds of free movies streaming online with no subscription. Choose from different categories, such as Action, Drama, Thriller, Comedy, and without logging into an account. You will have easy access to free movies in their Popular and New Arrivals categories.
Popcornflix free movie app is available on the iPhone App Store and offers DVD movie quality.
Yidio

Yidio app for iPhone is a top-rated App available on the iTunes store. Free for the first 7 days; after that, it is a low $4.99 per month. Unlike some of the free apps, Yidio doesn't license its own movies. Instead, it lets you search in Hulu, Netflix, HBO, Amazon, iTunes, Crackle, Xfinity, and more. Yidio is an aggregator app, allowing you access to more than a million movies and TV shows. You can organize and manage all of your streaming online services in just one place with the Yidio app for iPhone.
Advantages of the Yidio iPhone app include personalized daily reminders to see what's new, watchlists, suggestions, and price comparison that helps you find inexpensive or free movie streams to watch on your iPhone.
Tubi TV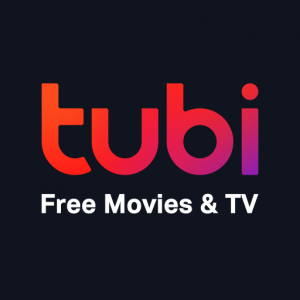 Tubi TV brings amazing movies and TV shows to you with no subscription fees. Only a basic sign-in is required. Download the app to watch free streaming movies on iPhone, iPad, or Apple TV. Enjoy streaming content on your iPhone and iPad free of cost.
You'll find a variety of well-known titles and exclusive categories, such as "Not on Netflix," and "Highly Rated on Rotten Tomatoes," and more. Rich content awaits on Tubi TV, award-winning movies, comedy, classics, horror, Korean dramas, British and dramatic TV shows, anime, etc. An excellent feature not shared by most other free apps is that Tubi TV allows you to pick up watching where you left off.
Tubi TV is a no-brainer for a free movie app found on the iPhone app store.
Rewinder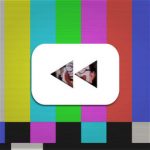 Rewinder claims to have one of the largest content libraries of free public domain films and TV shows. The downside to this is you won't find recent blockbuster feature films or trending series in this free app.
Although, you'll find most of the classics here. Rewinder streams film noir by Alfred Hitchcock along with other masterpieces by Charlie Chaplin, The Three Stooges, Buster Keaton, Frank Sinatra, and so many more.
Horror fan? This app hosts a huge collection of the best lesser-known and obscure B-movies. Rewinder also hosts documentaries that are not easy to find. So if you're a historian of sorts I think you'll enjoy this free iPhone movie streaming app!
Vudu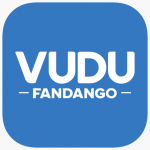 With over 10,000 titles from a variety of genres, Vudu is worth a download. It has one of the largest content libraries of films and TV shows. This app allows for downloading content so that you can watch it later without an internet connection. With fewer commercial interruptions than some other free streaming sites, Vudu allows for streaming through Airplay onto other devices.
You'll find content suitable for all ages here when browsing in Kids-Mode. Vudu also streams new releases before they hit Netflix or Redbox. This fabulous free app is a must-have for all iPhone users.
Public Domain Movies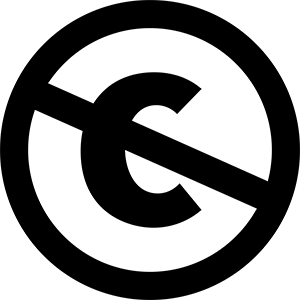 There are hundreds if not thousands of public domain films available online. Filter your search according to the director, writer, year released, and or the genre. This will enable you to easily find the movie of your choice. This is a great way to discover new TV shows and movies, be it classic horror or science fiction films, the options are endless.
You'll find most of the classics free online. Film noir by Alfred Hitchcock along with other masterpieces by Charlie Chaplin, The Three Stooges, Frank Sinatra, Buster Keaton, and so many more.
Thanks For Reading
Now go enjoy a free streaming movie or episode of your favorite TV show with these best iPhone apps for free movie streaming currently available on the Apple App Store. Heck, feel free to binge-watch all the episodes of your number one favorite TV series in a weekend if you have enough pizza and tacos on hand! Try a few of these great iPhone apps out, then share your experiences with our readers in the comments section below and us!
May your streams never run dry!