The best Torrent apps provide a fantastic resource for people who want to access or transmit large content files or file collections. You need the correct software to download and share using BitTorrent data. Learn just about all you need to know regarding the best free BitTorrent clients for your Windows PC in this MTM review.
You'll see hundreds of different clients available for download on the web, the most notable one being uTorrent. Unfortunately, many others are platforms you don't want to touch due to the security threats they pose.
Some BitTorrent apps require you to pay a yearly or monthly subscription fee or purchase the software to use it. The good news is that you don't have to spend any money to access any of the best torrent downloaders shown here. This review highlights some of the best free torrent clients currently found on the web.
Share & Download Torrent Files Anonymously
When downloading files from the web using a BitTorrent protocol client, you also share those torrents. This is how torrent networks work.
Be aware that downloading any file not properly licensed for redistribution or freely offered within the public domain realm puts you at risk. Civil lawsuits were filed nearly every day last year against torrent streamers and downloaders in many countries, including the United Kingdom, United States, India, Canada, and Australia.
When using browsers or torrent clients to search or share BitTorrent files from any of the best torrent sites online, an encrypted VPN is highly recommended to hide your identity, location, and online activities. Many experienced torrent network peers, including everyone here at My True Media, prefer Surfshark VPN for price, speed, and privacy.
Providing the fastest VPN server speeds available and helpful 24/7 live chat support, Surfshark VPN has easy to use apps, including a Fire TV Stick native app. We've also arranged a special discount exclusively for My True Media readers.
Right now, you can try the Surfshark VPN app free for 30 days. Get the fastest, most secure VPN available risk-free with their 30-day money back guarantee.
Why is VPN Important?
If unsure what a VPN is, how it works, or why you really should use one, save yourself a lot of trouble and learn more about them.
Read Why Encrypted VPN is so Important: What is VPN?
List of Best Torrent Client Software for Windows PC
This list includes the best free BitTorrent clients you'll want to review and consider using on your Windows computer. A lightweight app for downloading and streaming BitTorrent files is convenient to have on any HTPC.
Also, be sure to check out our curated list of best Torrent search engines to find what you are after.
uTorrent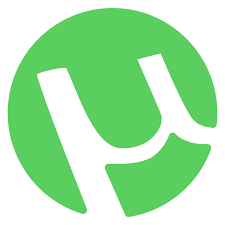 uTorrent is one of the most popular BitTorrent downloading apps of all time, and for a good reason.
If you're using this type of software for the first time, uTorrent is an ideal solution. This free software offers a lightweight platform that won't slow your system down, as some other client apps can.
There is a "pro" uTorrent download option for users that want to pay for virus scanning or ad removal, though it's not required.
Be aware that you can find several counterfeit uTorrent sites that are just trying to grab cash. So make sure you're working with the real uTorrent client before you download anything from the web.
BitTorrent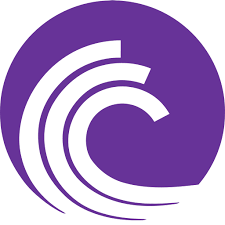 You will be using one of the most popular BitTorrent downloaders of all time if you select this BitTorrent client software. If you're unfamiliar with the processes involved with torrents, then this client is one to consider seriously.
BitTorrent offers plenty of resources that can help users learn how to manage downloads. It also has a clean interface and is simple to use.
Do you want to know why the BitTorrent app isn't ranked higher as a torrenting platform? You'll see an extraordinary amount of advertising on the BitTorrent site. Unfortunately, they also attempt to push several unnecessary software downloads that you may want to avoid during the install process.
Deluge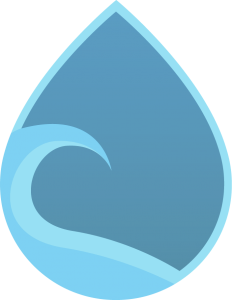 Deluge is one of the first torrent platforms to offer downloading services. That means the plugin design you receive with the Deluge software lets users take an a la carte approach to your needs. There isn't a better way to create a customized downloader online right now.
The Deluge website isn't very intuitive since the design comes from a different era, but they have an online help forum. In addition, you get full access to magnet links and BitTorrent file support regardless of the setup you decide to install.
Deluge also provides the option to select third-party plugins with this torrenting app. The possibilities are virtually endless, including the ability to delete partially downloaded torrents. You can also access charts and graphs of your torrent network usage statistics.
qBittorrent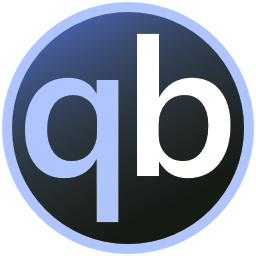 If you choose the qBittorrent torrent sharing app, you'll get a fantastic balance of features with a minimalist approach.
There is an integrated search engine to help you to find a BitTorrent file. Encryption and IP filtering come with the free version without slowing your Windows computer down. Though I see it not entirely as secure as the military-grade encryption protocols used by Surfshark VPN, the encryption feature is nice.
qBittorrent is also one of the few remaining clients offering a fully functional and open platform without a massive deluge of advertising. As a result, it's the best authentic WYSIWYG experience.
The search list tool with this BitTorrent client is one of its best features. You'll want to take some time to set it up correctly to stay in legal compliance. Then it can skip sites that might have malware or virus infections. You can also avoid cryptojacking with this feature.
PicoTorrent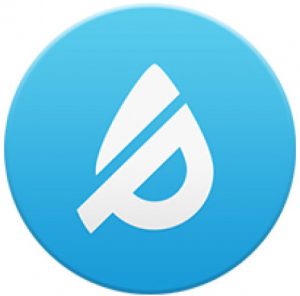 This free, open-source BitTorrent client is designed from the ground up as a native Windows app. PicoTorrent is an exceptionally high-performance torrent client. Built on the native Widows APIs, this tiny BitTorrent client app also has very low memory usage.
PicoTorrent provides support for SOCKS4, SOCKS5, HTTP(S), and I2P proxies. It also has secure encryption protocols built-in. PicoTorrent was built with security and personal privacy in mind.
You can also use PicoTorrent to access torrents using IPv4 or IPv6. This means PicoTorrent is future-proofed against the overpopulation of Earth.
There is a great community surrounding the open-source PicoTorrent client, which is just hosted at GitHub. The torrents client itself is multi-lingual, and the community is global.
If you know what CMake is and have a fondness for Chocolatey, you may wish to build PicoTorrent for yourself.
The other option is to use their portable download version. One caveat to the portable version of PicoTorrent is that it requires installing the Visual C++ 2017 redistributable package from Microsoft.
Vuze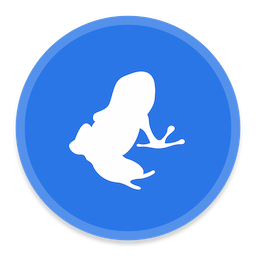 The Vuze BitTorrent client provides users with straightforward configuration options. These allow you to take advantage of all its features immediately. In addition, Vuze is a powerful downloader that eliminates tech slang, so you can start accessing the torrents you want to review.
Vuze provides three different settings, including an advanced one. These settings options allow for an enjoyable experience based on your level of expertise.
Users can upgrade the Vuze client to a paid version that includes file previews to review during the download process.
This popular BitTorrent app offers excellent support for the Tor network and magnet links. Vuze also provides anonymous chat and other community features that make it a pleasure to use.
Tixati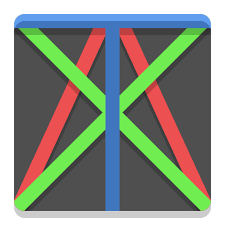 This torrenting program is one of the most fully-featured options accessible today—despite its retro look. Tixati has all of the essential functions of a modern client, including prioritization and sequential downloading.
The Tixati app provides comprehensive information about the peers to whom you are connected. This data includes where they are located, which should give you pause. Anyone can also see where you are located when torrenting unless your VPN is connected.
You'll also get information about how much data you're sharing, along with the priority of your sharing schedule. It can be a little intimidating to use initially, but some helpful pop-ups and tips can help anyone have a successful experience.
If you have concerns about spyware coming from a torrent downloader, then you'll want to give this choice a closer look.
BiglyBT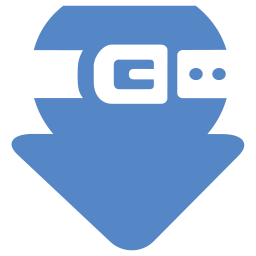 One of the newest torrent clients available online, BiglyBT, is worthy of a great review. Not only is it completely free of advertisements, but also entirely open-source in its construction.
Some features found in other torrent clients aren't accessible in BiglyBT, such as DVD burning. However, this great new app does give you a useful platform to share content in a very straightforward manner.
This software also helps you optimize your downloads or uploads by analyzing your network's current speed. You can set limits based on tags, peer sets, and other selections.
BiglyBT also offers enhanced VPN integration and simple proxy searches to help provide anonymity.
FileStream.me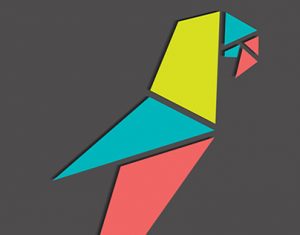 This great online client for torrents allows you to enter links or upload directly to your account. Then, the platform makes it possible to download torrents through your web browser.
If you stick with the free version of the FileStream.me downloader, then you're limited to 200 MB for each BitTorrent file. You also have a three-day deadline to capture the data that you need. FileStream.me does let you grab two torrents simultaneously.
One of the unique benefits is that FileStream.me hides your IP address from the torrent network when accessing this web browser-based solution. This software doesn't stop your ISP or government agents from watching and recording your activities, though. Therefore, a VPN is necessary to secure your privacy.
BitLord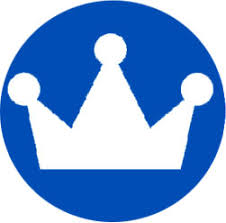 You can provide this program with password protection if you want to step up your security. BitLord also provides the option to stream audio and video before your download is complete.
The design of the BitLord platform lets you search for accessible BitTorrent downloads from right inside the app. So you don't need to leave the client to visit torrent search engines in a web browser.
One of BitLord's most useful features is an RSS feed that lets you track new torrent releases. Be aware that the BitLord app install makes changes to your Windows configuration. In addition, it adds third-party software unless you opt-out during the installation process.
BitLord also triggers most antivirus programs as harmful. The need to disable protective software could be a dealbreaker for many.
FrostWire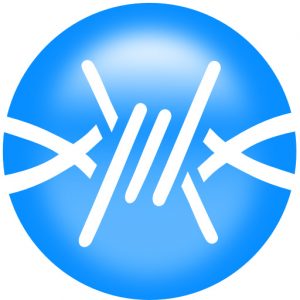 The FrostWire torrents program lets you search through several sites at once for the file you want. Filters allow you to narrow the search results based on seed count and file size.
With FrostWire, you get access to numerous Internet radio stations. You also have the option to create custom streams and playlists.
FrostWire is a lightweight solution providing simple file-sharing capabilities. There is also no advertising to manage or get in your way, making this a solid choice.
The torrent client download itself is small. FrostWire installs quickly without taxing your system. This app even opens torrent files locally, if you prefer.
The only potential issue with FrostWire is that you cannot add your custom torrent sites to its search tool.
Halite BitTorrent Client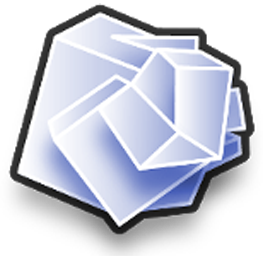 This torrent application is exceptionally lightweight. Halite provides you with only the basics needed to share and download files.
Halite does provide the ability to manage a queue system. It also has magnet URI support.
The user interface is clean and straightforward. The Halite app allows you to feel like you're working in a standard Windows environment. For example, torrent information is displayed at the bottom of the program windows.
Halite is a great open-source torrent app choice to consider. The code is available to download from GitHub, so you can choose to extend or update it if you're a programmer.
While Halite hasn't received an update in several years, this software provides enough working tools to help you manage torrents when space is a critical issue.
You even get access to Halite support options in several different languages. Although dated, the Halite app also supports 64-bit Windows operating systems.
BitComet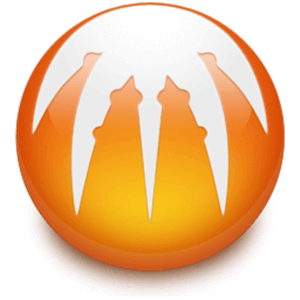 Even though the BitComet torrent software is free, you still receive virus scanning and remote access features that many applications only provide with a paid upgrade. BitComet works excellent to protect your computer without charging extra to do so.
With the BitComet app, you also get access to several other advanced options for your files. These include long-term seeding and bandwidth limits.
There are several ways that you can configure BitComet to react once your downloads complete. These include a reboot choice to clean up your system page and cache files.
The interface is quite intuitive and straightforward to use. New users can even take advantage of the BitComet chat function if they need any assistance.
One downside is there are lots of ads to deal with. Until you get used to the BitComet structure, these can feel a bit overwhelming.
Bitport.io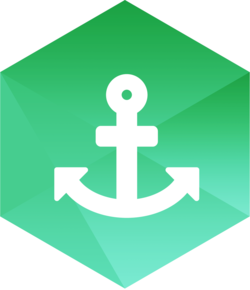 Similar to FileStream.me, this torrent program is cloud-based. Bitport.io allows you to use web browser apps available on a massive variety of Internet-capable devices.
You can download a BitTorrent file from an RSS feed if you prefer that option over direct browser access to the cloud client itself.
Some of the Bitport.io advanced features require a paid upgrade. However, I found the free version is competitive with any other software option you would choose in this category. It works great in almost any web browser.
There is even a feature that allows you to stream in 4K if your connection is fast enough. Just make sure you are using a top-tier encrypted virtual private network tunnel. Surfshark VPN is set up, especially for high-speed anonymous streaming online.
Tribler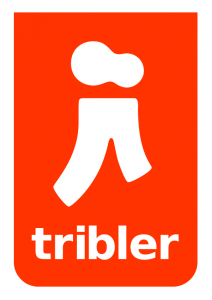 This torrent-sharing software is geared toward users who prefer to stay anonymous.
Tribler automatically disconnects your direct link to the swarm with a triplicate series of connected proxy servers. It works using peers and downloaders, so this feature is not fully functional across all client activities.
The Tribler interface helps guide you toward popular media content that you might want. It can then use a VLC player to playback your media downloads.
Tribler only works with the Windows operating system. It is compatible and works great with all Windows versions beginning with Windows XP.
Transmission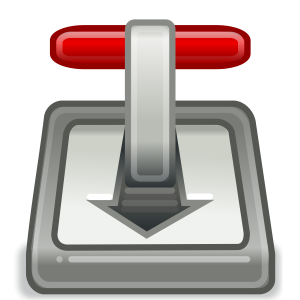 Though it markets itself as a Mac OS torrent client, Transmission also provides a Windows 10 version for you to download. Unfortunately, this program had some difficult issues in the past, with version 2.90 distributing malware as one example.
The Transmission client offers a lightweight user interface to keep the size down. This gives users only wanting to download torrents a great program anyone can use.
This simplicity does get in the way of some complex tasks you may want to access. For that reason, you'll want to review your torrenting needs before deciding on this app.
If you want a plug-and-play torrenting downloader app, I recommend this BitTorrent application.
What You Need to Know About Online Streaming
If looking into torrent clients for online streaming, there are a few facts you'll want to consider before getting started.
Most Internet service providers can now legally sell information to others about your online activities. Because there can be copyright-protected data in files without your knowledge, it is essential to remember that providers will pass your activities along to others as a way to protect themselves.
If you aren't protected, your ISP can see everything you stream or view when you're online. Their decision to pass along this information to someone else can compromise your privacy.
Gaming publishers, Linux developers, and other large-scale software distributors use torrenting downloaders as a fast way to transfer a lot of data quickly. Torrent network technology isn't illegal. What matters is the content you download, share, and consume when choosing a best free torrent client to use for your needs.
WebTorrent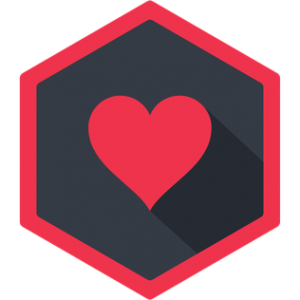 If you don't want to download a conventional torrent client app, then WebTorrent may be the solution you want. Paste the magnet URL or torrent file into this cloud platform, and then you're ready to go.
You can also use WebTorrent as a standalone application on your Windows system. The interface is intuitive, offering a built-in video and audio player. This lets you stream video files or play music.
There aren't many advanced features found with this app, but WebTorrent does get all of the basics right.
How to Get the Most Out of a Torrent Client
If you choose to use a torrent application such as uTorrent, use a VPN service to ensure a secure, private experience.
Because these downloaders are often used to transmit copyright-protected materials, some countries have ISP blocks in place to prevent downloading or using them. There are also security concerns that arise when your IP address is broadcast when using torrenting applications.
A VPN also protects your private data when you connect to public Wi-Fi. It allows you to access a torrent program from any hotspot or network. You can use it on any device because of the way it encrypts your outgoing and incoming traffic.
Special Mention Torrent Access: Brave Web Browser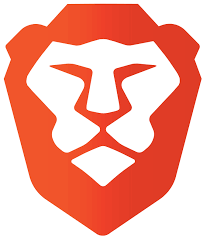 The new Brave web browser can directly stream torrented videos when supplied with magnet links. Most torrent search engines and trackers now supply magnet links, and with Brave, you can click and stream right in the browser.
Aside from this, my new favorite chromium-based browser blocks ads and marketing trackers by default, with no plugins necessary. But, of course, you can also install any Chrome extension or plugin found in the Google Chrome Store.
The fact that Google and its "partners" no longer see and track all your online activities is a serious bonus in my book. Coupled with a VPN, this browser does wonders for your online anonymity.
While Brave does a great job at blocking ads, you can opt-in to see unobtrusive ads displayed only in your system notifications area. By doing so, you get paid cryptocurrency for your attention. The value of BAT (Basic Attention Token) is really just starting to take off. This is a way for publishers and visitors to get paid for taking part in a decentralized economy.
Final Word on Torrent Clients for Windows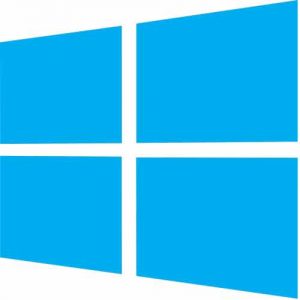 Accessing your preferred torrent app right on your Windows computer can assist in managing and reviewing large files. If the torrent software is installed directly on your entertainment center computer, your Windows HTPC may never get a chance to cool off.
If you find this Best Free Windows Torrent Client Software review helpful, please share it with your friends on social networks.
Combining these programs' best features with a top VPN for torrenting provides a safe, winning combination for all your content download and entertainment needs.
Now enjoy a movie, TV show, or even an album from your favorite musical artist with the assistance of these great Windows torrent clients and…
May your streams never run dry!
Please Share