Downloading movies, video games, music, software, and books with torrents is a widespread practice. Despite the best efforts of corporate legal departments and internet service providers along with government and law-enforcement agencies, the BitTorrent network continues to grow and thrive.
Because of these powerful, profit-driven organizations, torrenting without a fast, securely encrypted VPN is misguided. Anonymous connections to the internet are made possible through a VPN tunnel.
Why Use VPN for P2P Sharing?
Torrenting enables breakneck download speeds when a massive number of users share small bits (seeds) of a larger torrent file.
Privacy is a serious consideration while torrenting because all these other people (seeders) online that you're sharing torrent files with can see your IP address. To retain your anonymity, I'd recommend using one of the best torrenting VPN options available today.
The best VPN for P2P sharing wasn't apparent to me until running trials of my own. I think you'll agree with my top 3 best torrenting VPNs choices once you see the results. The criteria used to judge the best torrenting VPN services follow.
What Features Make a VPN Best For Torrenting?
Speed – Must score well above average in speed tests
Shared IPs – Anonymity of shared IP addresses is optimal for torrenting
Bandwidth – No bandwidth limits or data caps that throttle or halt downloads
Logging policy – No usage information or IP addresses recorded or logged
Security – Must have top-notch encryption to ensure third parties can't spy on you
Customer support – Friendly, easy to understand, responsive, 24/7 support service
Cost – Reasonably priced VPN that provides all the above features
Torrenting and Torrents VPN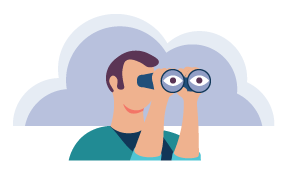 Be careful when picking out a VPN service, as not all support torrent downloading. When selecting a VPN client for torrenting purposes, your prime concerns are cost, download speeds, unlimited data, privacy, and security.
There's a great deal of confusion and misleading information on the internet regarding VPNs for torrenting. Many supposed 'best torrent VPNs' claim to protect the specific information they are leaking. Other VPN services don't allow P2P sharing or torrenting, and many are so slow that your downloads will seem stalled.
How Does the Best VPN for Torrenting Work?
Anonymity is made possible by redirecting your internet connection through a VPN server in another part of the world. It appears to a website that you are a visitor from wherever the VPN server is located. You become effectively unidentifiable as your IP address is replaced with the VPN server's IP address.
A good VPN app on your device with an affordable subscription can protect you online from everyone but yourself. All the best VPNs have apps for desktops, laptops, tablets, and smartphones – even for a Firestick or other Android streaming boxes.
Launch the VPN app when you want to mask your real location. Then, select a server in the country from which you want to connect. After that, use your browser or any other online application as you wish.
Top 3 Best VPN Services 2022
To check and test the initial list of VPN services, I engaged some of my co-workers. I narrowed my recommendations down to three services during the months spent researching, screening, and compiling information on all the top VPN services. Most of the initial VPN services tested were offering free trials or money-back guarantees.
The top VPN service providers included in the trials were IPVanish, NordVPN, StrongVPN, Surfshark VPN, ExpressVPN, CyberGhost VPN, PureVPN, HideMyAss, TunnelBear, and a few more that proved unacceptable even to mention here.
I looked for Virtual Private Networks with clearly laid out privacy policies. Safe, private torrenting requires the best security possible with bulletproof encryption at a reasonable price.
Any decent VPN is watertight from DNS leaks and features a kill switch. A kill switch serves to break the internet connection if the VPN shuts off for some reason. This security feature prevents your actual IP from being accidentally exposed.
Perhaps most importantly, fast download speed through a VPN that doesn't throttle bandwidth is important when torrenting.
Here are the three best VPNs for torrenting in December 2022 with all the above in mind.
1. Surfshark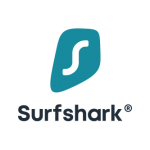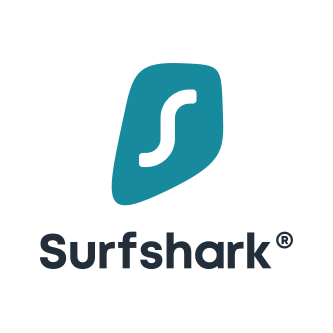 Surfshark ranked the best budget VPN for P2P sharing and torrenting. Surfshark is the best choice for price-conscious web browsers, downloaders, and streamers. I highly recommend this competitive newcomer with a no-logs policy, servers for torrenting, and lightning-fast speeds.
Surfshark provides apps for just about any torrenting, browsing, or streaming device, including your Firestick or Windows PC. The Surfshark app interface is also exceptionally user-friendly and easy to use.
Number of servers: 3200+
Server locations: 65 countries
Concurrent connections: unlimited
Extra features offered include double-hop connections and Netflix compatibility within 11 countries. Overall, Surfshark offers excellent protection at a competitive price giving you the best bang for the buck.
Surfshark Features
Hide your IP: This hides your actual IP address that can be linked to your identity.
Unlimited devices: Use as many devices as you like simultaneously; protect the entire household.
No-logs policy: No activity logs policy means that Surfshark does not monitor, track, or store information about your online activities.
Kill switch: Takes your connection offline to safeguard against sensitive data leaking if your VPN drops offline.
High encryption: Guard your data by using Surfshark's industry-leading AES-256-GCM encryption.
MultiHop: Take footprint masking & ID protection to the next level by simultaneously connecting through servers in multiple countries.
NoBorders mode: This mode allows for using Surfshark successfully in restrictive regions; the worldwide web should be open to all.
Camouflage mode: Stay private, always; even your ISP can't tell that you're using a VPN while in Camouflage mode.
Private DNS & leak protection: Serious security practices, with private DNS and leak protection using IPv4 stack on servers.
Secure protocols: Protect yourself with the IKEv2/IPsec default protocol on all Surfshark apps or opt for OpenVPN protocol.
CleanWeb: No sponsored ads, trackers, malware, or phishing; surf in a clean cyber sea.
Whitelister: Specific apps & websites are permitted to bypass the network. Great for online banking and social apps.
Surfshark, with its substantial collection of online identity protection features, is my top pick for the more price-conscious streamer.
Bottom line: For speed, price, and features, Surfshark VPN is the best for torrenting.
Choose a plan for as low as $2.49 per month on Surfshark VPN.
2. ExpressVPN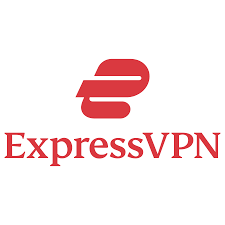 ExpressVPN, out of the British Virgin Islands, has been a trusted industry leader among VPN services for years. For those who don't want to mess with different configurations, ExpressVPN is a great plug-and-play solution.
ExpressVPN hides your IP address and encrypts your network data while torrenting with a firm commitment to security and anonymity. Defeat content restrictions and censorship anywhere in the world. With 256-bit AES encryption and a massive network of servers, you can't go wrong with ExpressVPN.
Over 3000 Servers
Located in 94 Countries
Allows 5 concurrent connections
ExpressVPN Features
VPN Split tunneling: Lets specific apps & websites bypass the VPN tunnel network while others remain encrypted.
Network Lock kill switch: Keeps your data safe by blocking all traffic if your VPN connection is lost.
Best-in-class encryption: Encrypts your data between secure servers and your device using AES (Advanced Encryption Standard) with 256-bit keys.
High speed: Test for fast downloads with ExpressVPN speed tests, enables you to connect to the most rapid server location.
No logs: Sensitive information is categorically eliminated with exceptional engineering.
TrustedServer: All Express VPN servers run entirely in RAM, never writing to a hard drive. All data on the server is continuously wiped clean.
uTorrent VPN: ExpressVPN works with uTorrent to make your sharing and traffic activity secure and private while torrenting.
Private DNS: No activity or connection logs and no third parties gain access to your private information.
No DNS blocking: Which domains you visit is your business. Protect your access and privacy with ExpressVPN.
Multiple devices: ExpressVPN offers an easy-to-use VPN app for all platforms and favorite streaming devices.
Lightway protocol: Engineered for a faster, more secure, and more reliable VPN experience.
Get device-specific ExpressVPN software for Windows, Android, iOS, Linux, Mac computers, mobile streaming TV boxes, and more. Besides being great for torrenting, ExpressVPN is also very capable of unblocking geo-restricted streaming services. Some of these include Hulu, Netflix, Amazon Prime Video, BBC iPlayer, and HBO Go.
ExpressVPN has an impressive server network and top-notch features. However, it allows for less synchronized device connections. Express VPN is also quite a bit more expensive compared with other services. If the price point is a defining factor in your torrent VPN decision-making, I'd recommend you go with Shurfshark or Nord.
Bottom line: ExpressVPN is the undisputed King of VPN services but charges accordingly.
Choose a plan for as low as $8.32 per month from ExpressVPN.
3. NordVPN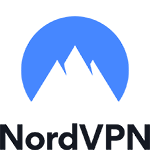 Ranked the best VPN by PC Magazine, NordVPN scored very high in speed tests. It's tough to beat NordVPN when it comes to the sheer number of servers available. NordVPN, built with torrenting performance in mind, uses shared IP addresses for an extra layer of anonymity.
NordVPN currently unblocks censorship of many streaming services such as Netflix, Hulu, and HotStar. It's packed with robust security features that more experienced VPN users will appreciate, yet easy to use by less experienced streamers. In addition, the interface on NordVPN apps for multiple devices is super straightforward.
Number of servers: 5156+
Server locations: 62 countries
Concurrent device connections supported: 6
Become virtually invisible with the advanced AES protocol, using 256-bit encryption built-in. One of the top VPNs worldwide, NordVPN, takes privacy extremely seriously. Did I mention the no-logs policy and unlimited bandwidth? These make NordVPN an excellent choice for torrenting.
NordVPN Features
Top encryption: Keep your data under lock and key using next-generation encryption.
Shared IP addresses: Stay private while torrenting; your ISP can't pinpoint you as you explore on the web jumping from one IP address to the next.
Ultra-fast connection: NordVPN has one of the fastest VPN networks on the planet
User-friendly apps: Apps for all of your devices, great for Firestick streaming and torrenting.
Kill switch: If your VPN drops offline, the state-of-the-art kill switch will terminate your connection so no one can intercept your data.
Strict No-logs policy: Zero traffic logs policy keeps your identity top-secret; NordVPN does not store any information about your online activities.
Unlimited bandwidth: Stream nonstop without bandwidth limits that throttle, causing buffering or halt downloads.
Large server network: Stop geo-targeting by selecting a server from over 5156 offered in 62 different countries worldwide; access websites without restrictions.
Secure protocols: Tailor service to your hardware, connection, and online activities with IKEv2, OpenVPN, and L2TP/IPsec VPN protocols supported.
6 Connections: Simultaneous connections on 6 devices helps protect the entire family.
NordVPN makes you invisible while torrenting, so prying eyes can't identify you, your location, or your activities. Being one of the faster VPN services reviewed while having a vast network makes NordVPN one of our favorite VPN services for torrenting.
Bottom line: NordVPN is a secure mid-level priced VPN.
Choose a plan for as low as $3.99 per month on NordVPN.
Torrenting VPN Services Conclusion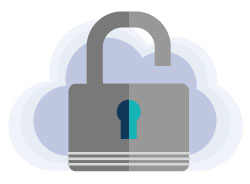 All you need is an affordable VPN subscription and a torrent app such as uTorrent on your device. All the VPNs reviewed above work on smart TVs, desktop computers, laptops, smartphones, tablets, android streaming boxes, and more. When you want to torrent or even visit torrent sites, make sure to mask your IP traced to your actual location. To do this, launch the VPN app and either go with the suggested server for speed or select another. Then, connect up and get busy!
Protecting yourself while torrenting is as easy as 1, 2, and 3.
Subscribe to a secure VPN service.
Download and install the VPN app on your internet device.
Connect to a high-speed VPN server.
Of course, there are a few more straightforward steps involved. Kick back and relax while enjoying the show, and…
May your streams never run dry!
Please Share