The best Kodi wizards listed below are great tools to help with media center setup and maintenance. Some Kodi wizards act like media center setup assistants, ready at all times to help you manage the appearance, menu system, and even selection of addons for your Kodi media center software.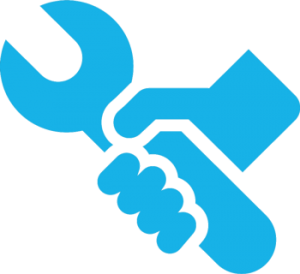 Many Kodi wizards also act as fully automated repository control centers depending on the Kodi build being used. Some even help you backup and store your collections of addons with settings intact to share with others or move from one Kodi streaming device to another.
Install builds, reset Kodi, test streaming speed, stream TV shows, and movies, install apps, reduce buffering, and manage Kodi. Get optimum performance with Kodi by using the wizards listed below.
How to Stream Free Content Anonymously
When using Kodi and other free streaming apps, an encrypted VPN is highly recommended to hide your identity, location, and online activities. Many experienced Kodi users, including everyone here at My True Media, prefer Surfshark VPN for price, speed, and privacy.
Providing the fastest VPN server speeds available and helpful 24/7 live chat support, Surfshark VPN has easy to use apps, including a Fire TV Stick native app. We've also arranged a special discount exclusively for My True Media readers.
Right now, you can try the Surfshark VPN app free for 30 days. Get the fastest, most secure VPN available risk-free with their 30-day money back guarantee.
Why is VPN Important?
If unsure what a VPN is, how it works, or why you really should use one, save yourself a lot of trouble and learn more about them.
Read Why Encrypted VPN is so Important: What is VPN?
Best Kodi Maintenance and Build Wizards
Most of the wizards included in this list are great for helping you with your Kodi installation on Firestick and other Android devices, Windows, Mac, and even Linux. Of course, some will work better than others due to the varying storage systems of the different devices Kodi is installed on, but they all work great for any Kodi install.
EzzerMacs Kodi Builds Wizard
The Ezzer-Macs repository is known in the Kodi third-party community as home to some of the best Kodi builds of all time. This little gem of a wizard is nothing extraordinary in the maintenance department. However, it gets many of the tasks necessary to keep Kodi running like a top carried out well.
Poke around in its maintenance area, and you'll be surprised by some of the EzzerMac Wizard utilities. You may not even have known you needed to perform these tasks to have Kodi running better than you imagined.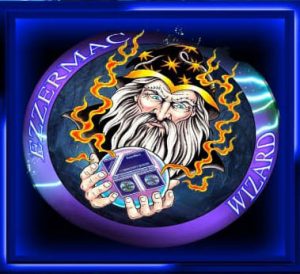 What sets EzzerMacs Build Wizard apart from the others on this list is just that; builds. There are currently many builds included in the Ezzer-Mac Builds Wizard. The builds of Ezzerman and Wullie Mac are very nice to have in your media center.
There are also many great community builds from Nymeria, DarkMinds, Paul Frank, Funsters, Chains, Mercury, Vodka, Dystopia, Breezz, DoomzDay, and SG, along with many others. You'll find an enormous collection of builds for both the latest Kodi 19 Matrix, Kodi 18 Leia, and Kodi 17.6 Krypton.
Both the Plutonium build and Art Nouveau Build pack a punch and should please even the most discerning Kodi connoisseur. You can read more about them and learn how to install the EzzerMac Builds Wizard in our Ezzer-Macs Builds Wizard article.
Supreme Builds Wizard
The Supreme Builds Wizard has been around for a long time (in Kodi years). With builds such as the Titanium Build, CELL-X5, and Juggernaut ready to make your Kodi 19 Matrix or 18 Leia entertainment center install look amazing, this is one of the top wizards to install in 2022.
The many working Kodi builds for people still sporting Kodi 17.6 installs are a blessing as well. Go check out our write-up and get the Supreme Builds Wizard repo installed on your Kodi box to show off your "new" tricked-out media center at your next football gathering.
Diamond Wizard Build
Diamond Wizard repo from Team Diamond is a truly awesome Kodi repository that is actively maintained. Team Diamond is just that… a team effort with many developers placing their best work into this great Kodi repository. You'll find many great Kodi addons included within the Team Diamond Wizard repo including 7of9, The Magic Dragon, and The USS Defiant.
Check out our Diamond wizard build install article, which also provides a ton of info. This is truly one of the best classic Kodi wizards that have stood the test of time.
Cellardoor TV Wizard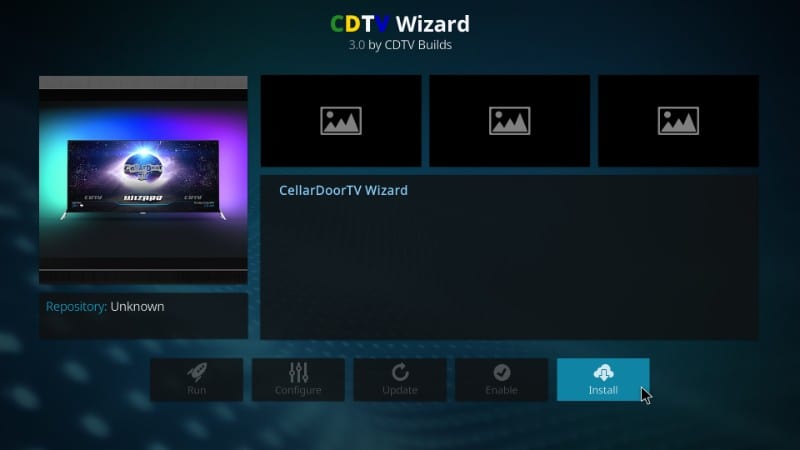 The CellardoorTV Wizard may not be familiar to you, but it leads to a comprehensive bundle of the best builds and skins. Compatible with multiple platforms, the CellarDoorTV wizard comes with many top-working Kodi addons.
Check out our CellardoorTV wizard build article, which also provides a ton of info about other Kodi builds and wizards. This is truly one of the best new Kodi wizards to hit the scene.
DaButcher Wizard
Check out DaOnly Kodi Wizard by DaButcher if looking to install lightweight builds. The installation process takes less than 10 minutes depending on your hardware and internet connection.
Some top Kodi builds found in the DaButcher Wizard include DaX18, DaLight, RoBo Red, DaBs Basic, Glass Anime, Plain 17, and DaX17.
I recommend that you try DaLight Build if you prefer a minimalist interface with a simple layout.
The Beginning of the End as Every Great Wizard Knows
We'll be rapidly adding to this list over the coming weeks, so be sure to check back here often for more great Kodi wizards. Some of these little tools really pack a punch and can get your Kodi media center installation humming along so well you might not even recognize it anymore. Until next time…
May your streams never run dry!
Please Share